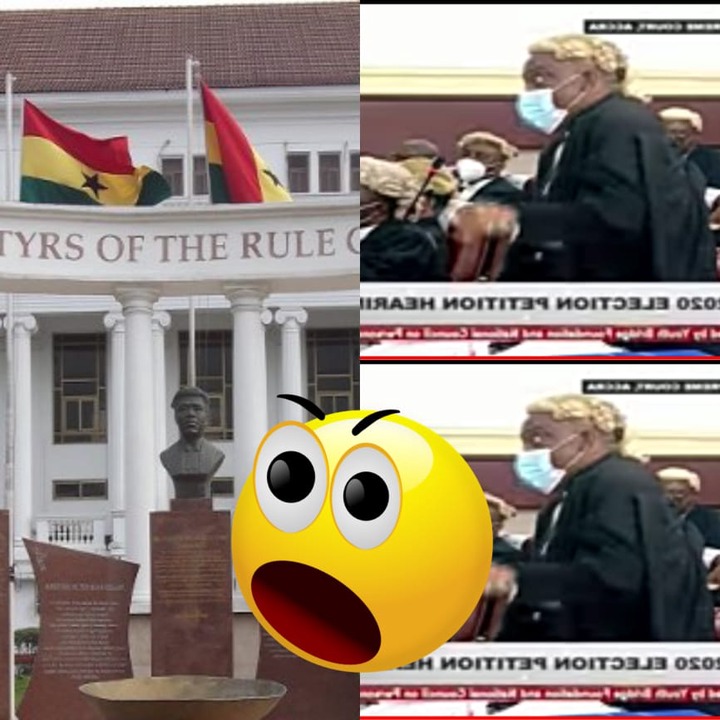 Justin Amenuvor after Akoto Ampaw was done with further interrogations from Robert Joseph Mettle Nunoo placed this before the court.
He said:
Given the evidence of the petitioner's witnesses and the cross examination so far, speaking for the first Respondent that, we do not wish to lead any further evidence and therefore, it is our prayer that the proceedings of this matter under Order 46, Rule 4(3) and CI-78 of Rule 3E5, we hereby on these basis close our case.
These were his words as stated above.
Mr. Amenuvor, What then happens to your Witness statement? One of the Supreme Court Judges ask. He further said:
You have filed a witness statement and it's going to be your evidence as witness in chief and therefore, it is supposed to be subjected to cross examination.
My Lords, Under CI-37 Rule 3D5, where a party who has served a witness statement does not call the witness to give evidence at the trial, and put the witness statement as the yet said evidence, any other party may put that witness statement in as the yet said evidence.
So My Lords, we are not calling any further witness if the court decides to keep our witness statement as the yet said evidence, the other side can treat it as such.
What are your views on this? Please comment and follow me up for more.
Content created and supplied by: News_mystique (via Opera News )