As at the end of the third quarter of the 2020, Ghana had recorded 9,205 road accidents which involved 15,459 vehicles, resulting in 1,585 deaths.
According to the statistics given by the Director-General of the National Road Safety Authority, Ing Mrs. May Obiri-Yeboah, she said there has been 0.32 percent increase in the total number of crushes, 2.9 percent increase in the total number of vehicles involved, 1.26 percent increase in injury cases and, 0.13 percent increase in deaths relative to the previous year.
On the 11th of February 2021, on the Nsawam highway, four vehicles were engaged in an unfortunate and rather a mysterious accident. The vehicles which were involved in the accident were a long vehicle which was conveying a load of cement, a taxi, Sure Start International School bus and a salon car.
After the vehicles collided, the taxi was found in the middle of the long vehicle and the school bus. The long vehicle collided on the side of the school bus. The salon vehicle was also found on top of the taxi. The way and manner the taxi driver escaped this deadly accident came as a shock to the eye witnesses. From the video feed no deaths were recorded.
See images of the accident below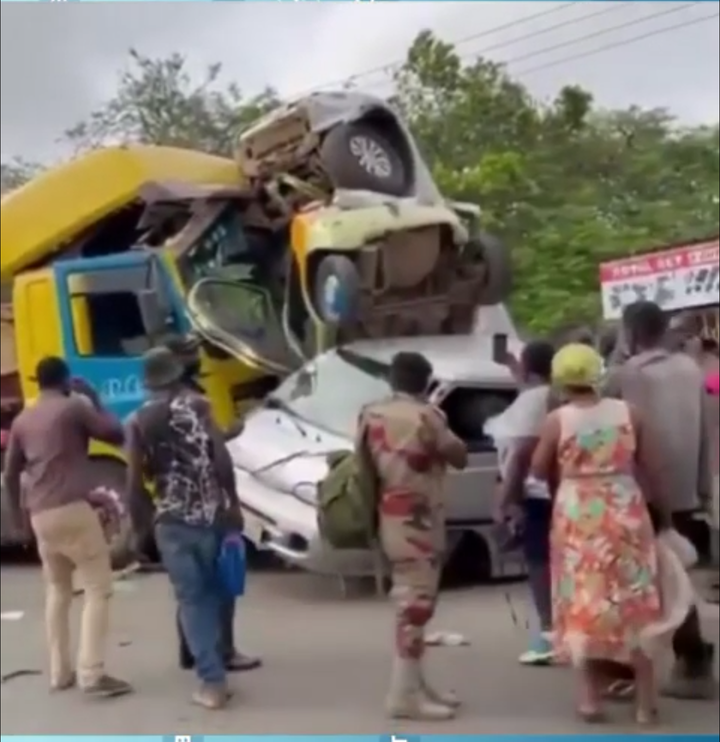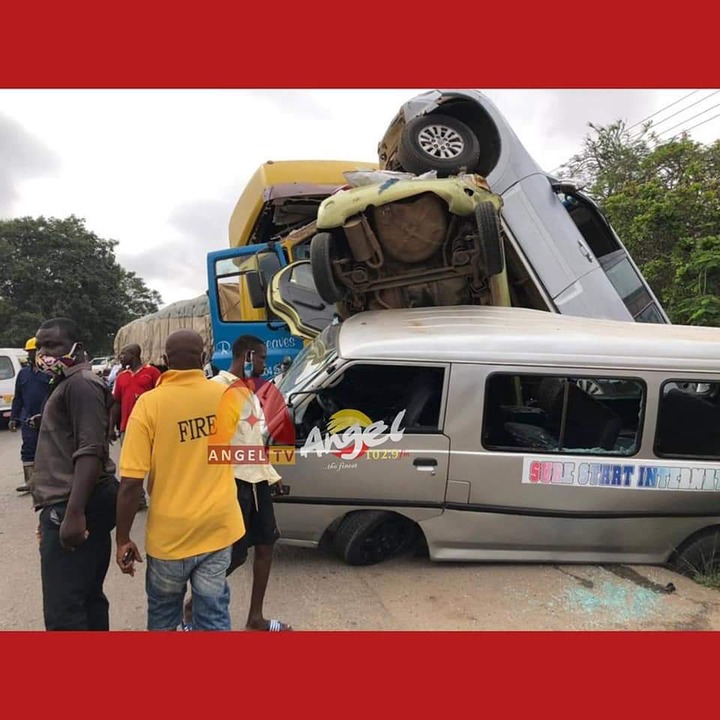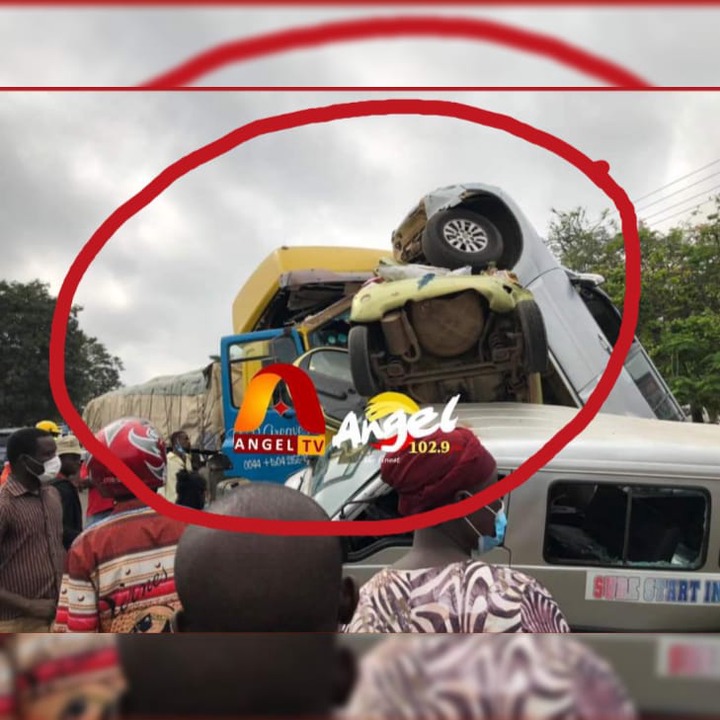 Content created and supplied by: newsocean (via Opera News )