Following the silicon, FC player Jay Dordorye who allegedly murdered his girlfriend at Ho in the region of Ghana has finally spoken according to the Doctor's report.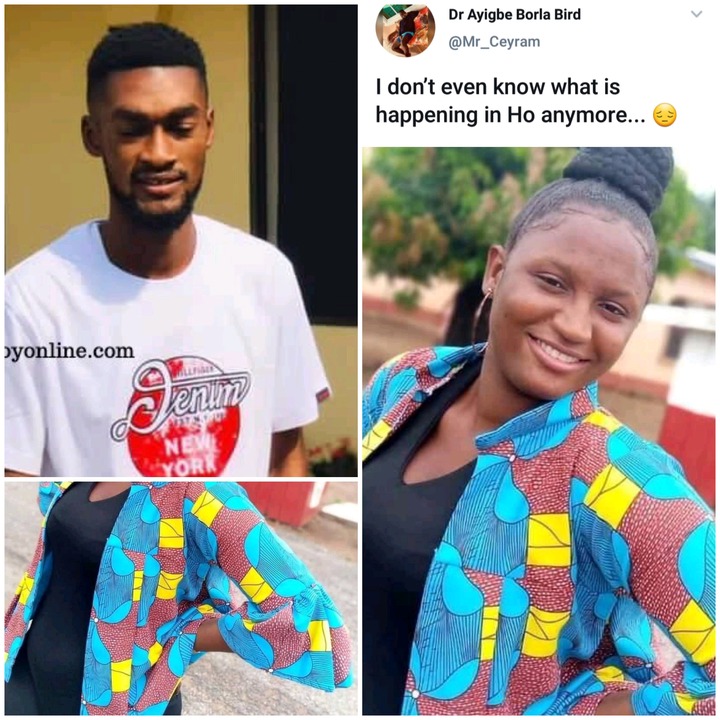 The tragic incident was trending on all social media platforms since it was hard to believe. How can someone murder his girlfriend he claimed he loves? The matter was challenging and everyone was waiting to hear from Jay since he was able to survive an attempt he made to take his own life.
Things keep happening as life is full of uncertainties. "Though death is inevitable, it is a phase in life everyone will undergo at some point in life. The gap left behind by our loved ones is usually tough to be filled but we have to let them rest in peace".
In news today the boyfriend of the late Harriet Kafui has spoken. Though he was not able to say much according to his mother who was interview by Kuul FM 103.5. What he said was Ghanaians should forgive him and it wasn't his eye to kill his girlfriend but he knows it will be very hard for people to believe.
He also asked forgiveness from the family of his girlfriend Harriet kafui, though he knows he will face the law but they should forgive.
According to Jaypain last words to his mother he stated he has never in his life attempted to murder someone before and to talk about his girlfriend what happen between him and his wife to be is something he can never forget in his life. He knows no matter how he will explain himself Ghanaians will never believe it so he is leaving everything to God to intercede for him.
His mother revealed this information with Kuul FM 103.5 in an interview he had with them this afternoon. What happened is beyond his control, she is only praying to God to forgive her son, the family of the late Harriet Kafui. She added, she knows is not the eyes of her son but it is so hard to believe since it has happened.
Content created and supplied by: ReadForMe (via Opera News )