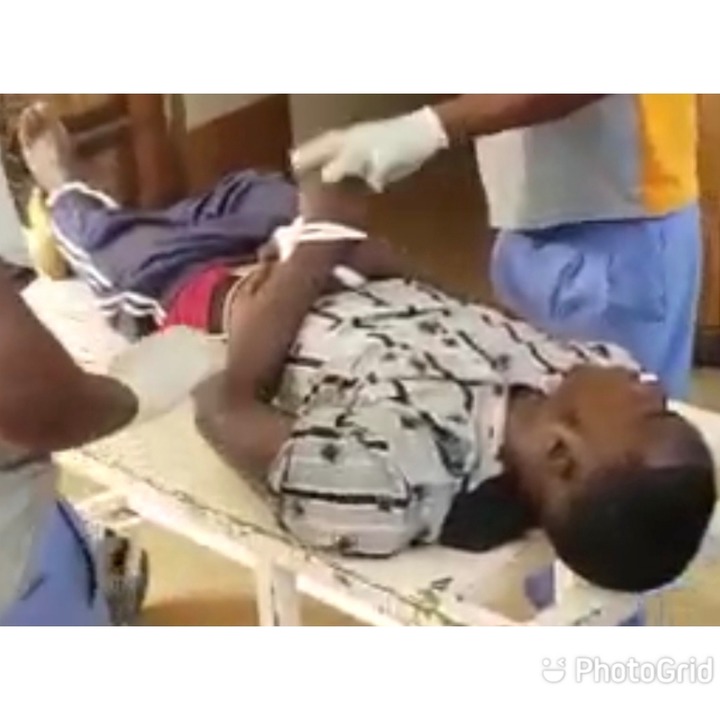 On 19 March,2021 Mr. Ampaw a 31 year old man from Adekyensu poisoned his 16 year old son for stealing his Ghc40yesterday. The boy was rushed to the Akim Swedru Government hospital but unfortunately died on a way.
According to Koo Gyan, the Uncle of the child said, this morning, he was there and he decided to go to the brother inlaw's house to say hi and check up on child but no one was in the house when he got there. He saw the child on the floor with a yellowish fluid coming from the mouth.
When he took him to the hospital, the doctor said, he died in 10 minutes time. The doctor carried on some investigations and he said, it was a poison so should report it the police.
The Uncle said, the mother has traveled and it was left with the father and the child and now the father is no where to be found, so the police should search for the father and are arrest him.
The mother returned and couldn't say a word she is been crying since morning, the police collected her husband's number and it was off when they called.
But according to the police this evening, they said, they have been able to arrest the father at Awisa.
He said, the boy has been given him problems and what made him put poison into his food was that, he took my last Ghc15 without telling me.
He was asked why he ran away from the house and he said he was afraid that is and his wife give him a heavy slap in of the police.
Now the police said an investigations into the case is underway. They said, they want to him to the hospital to see if there is nothing wrong with him.
Thanks for reading.
Content created and supplied by: Yawkyeinews (via Opera News )