Hello everyone! , My name is Sena Salamatu, a level 200 social studies student from Techiman and I am here to suggest possible solution to the indiscriminate dumping of refuse/waste in this noble city, Techiman.
At the beginning of time, people in the Bono-East regional capital, Techiman, have needed to find a way of disposing of their trash. Proper garbage disposal is important to ensure everyone's safety from possible health hazards. The improper waste disposal of garbage is a major sociological problem today due to its capability of contaminating the area in which we live and it's potential to be lethal to all living things. Its effects increase the risk of adverse health effects in humans and animals, causes damage to eco-systems and accelerate the destruction of our environment. The more waste we generate, the more we have to dispose of.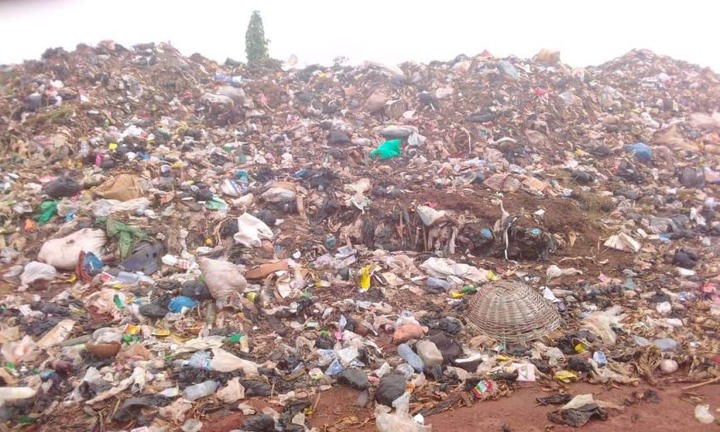 Humanity continues to develop and produce waste that characterizes contemporary society, dating from the industrial revolution in order to fulfil its most fundamental needs of life. However, the resulting production and consumption of resources end up with prominent problems regarding solid waste generation and management in diverse parts of the world.
Waste is more easily recognised than defined. Something can become waste when it is no longer useful to the owner or it is used and fails to fulfil its purpose (Gourlay, 1992). Solid waste is any useless, unwanted or discarded material that is not liquid or gas. A great mixture of substances including fine dust, cinder, metal, glass, paper and cardboard, textiles, putrescible vegetable materials and plastic characterize solid waste.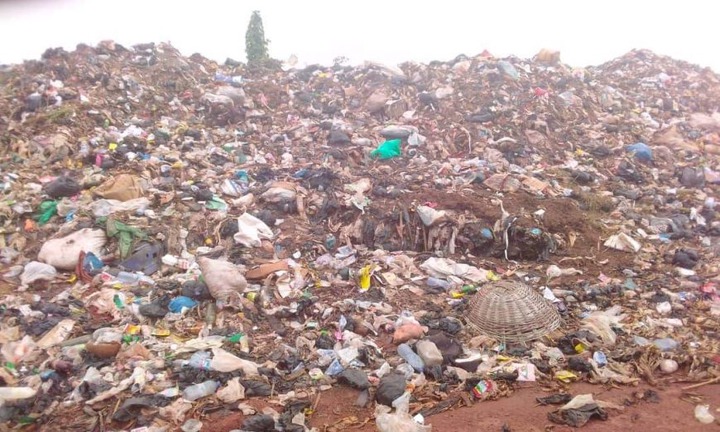 As time passes the only certainty is that accumulation of waste will outstrip its control. Throughout the western world, there are no longer enough convenient holes in the grounds into which to tip unwanted matter (Gourlay, 2010). The third world, having refused to become the "dustbin" of the western world, also lacks appropriate storage facilities, treatment technologies, and good methods of disposal for its waste.
Like other parts of Techiman, such as Abourso, Kenten, Dwomor, Zongo is engulfed in filth of both conspicuous and inconspicuous places because it has serious problems with its waste management from generation, through storage, treatment, to disposal. Factors that compelled residents around the Techiman man lorry station to dump refuse in and around were identified as lack of law enforcement agencies, ignorance, inadequate facilities for waste disposal, and lack of effective waste management services.Residents' wrong perceptions and unconcerned attitudes towards waste management might also be the cause of this problem.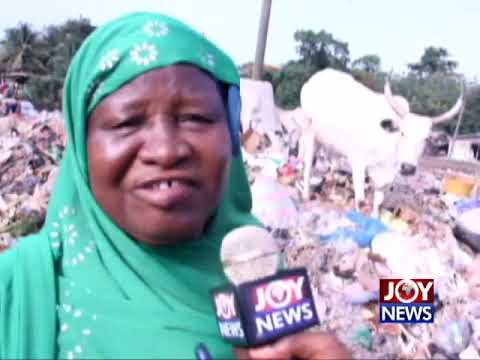 Wangala line, Techiman
Below are some of the steps I will employ to help solve this perplexing environment problem in Techiman;
To start with cooperation and collective responsibility on reporting illegal dumping; Yes, it's possible for people in all communities and societies to stand up against illegal dumping. Many at times the people that engage in illegal dumping activities do so knowingly and are always on the lookout of places where the environmental regulatory authorizes hardly patrol.
Hence, if people can take the responsibility of reporting any witnessed act of illegal dumping, it can impressively help in curbing the activity. This strategy should also work towards establishing a special task force that includes the environmental, health, police, and public works departments to work in cooperation with the local people.
Secondly, Law enforcement I think law enforcement and prosecution is fundamental in stopping illegal dumping. Instead of spending millions of cash cleaning up illegally dumped materials, a special taskforce of police can be employed to watch over sites where illegal dumping frequently occurs. Witness reports from volunteers or people on illegal dumping must equally be taken seriously and the reported persons subjected to prosecution.
It is a preventive effort that can work over the long-term to thwart the activity. Cities and administrative districts must therefore enforce stricter illegal dumping laws by clearly outlining the penalties and consequences if caught to stress the gravity of the activity.
Again, Education, awareness creation and publicizing success will be one of the steps I would employ to curt this issue. Outreach through education and awareness creation in affected communities can significantly aid in solving the illegal dumping problem. It highlights the adverse effects of the activity, spurs positive involvement, and can increase the number of residents who volunteer to monitor and report any instances of illegal dumping.
It may also help in monitoring and locating high-frequency dumping areas
Setting lower disposal fees at waste management sites and higher fines for illegal dumping
Also, I will need the help of the Environmental authorities together with the local governments need to set lower disposal fees to encourage people staying around Techiman lorry station to use the lawfully stipulated waste disposal systems. At the same time, the relevant regulatory bodies against illegal dumping must set higher fines to discourage the habit. This can be done by re-defining the fines and punishments for illegal dumping as well as the licensing and charge rates acts for dumping services.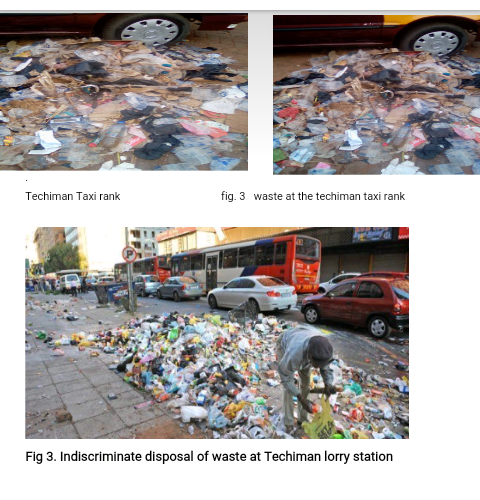 More so, Embracing the practice of reducing, recycling, reusing (The Three R's)
To begin with, illegal dumping is a result of high level of overall waste production. If the amount of waste generated can be reduced, then the outcome will be fewer and fewer scenarios of illegal dumping. All people should always strive to reduce the amount of waste they generate by only purchasing and using essential products.
Lastly, the promotion of recycling initiatives such as the opening up of various designated areas for free collection of used and obsolete appliances, furniture and other home products for recycling can reduce illegal dumping. The practice of reusing such as donating or selling used products that are still in good condition should as well be encouraged to cut back on illegal dumping of appliances, white goods, and furniture.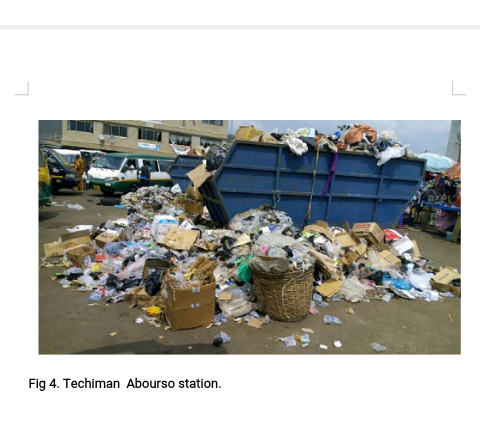 In conclusion, In order to address the problem of municipal solid waste in the study areas in particular and Ghana in general, it is strongly recommended that the policy mechanisms and strategies adopted should be holistic and comprehensive. The nature of the issues and challenges identified require multidimensional interventions in order to provide sustainable solutions.
Thank You!!
Content created and supplied by: SirMunajjid (via Opera News )