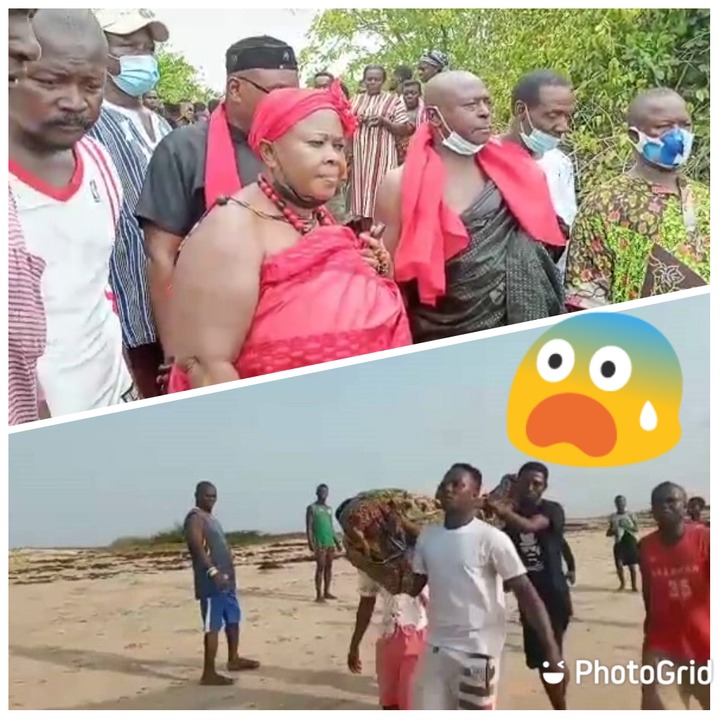 Good day once again to our followers out there we are very grateful to have you as our Followers, and please if today is your first time viewing our article, kindly do us a favour by clicking the +Follow button that get access to all our newly published articles.
we failed to sacrifice two cows to Apam gods because someone kept the money-Apam chief speaks
Apam Chief speaks finally on why the sudden death of the children, He clearly made a statement that there was once a division in the chieftaincy system. 
But he did all his best to solve that challenging problem. The presenter questioned the chief saying " Many people are saying there must be a ritual that needs to be performed for the gods, but since the ritual was not performed, that was why the children drowned in the Apam river.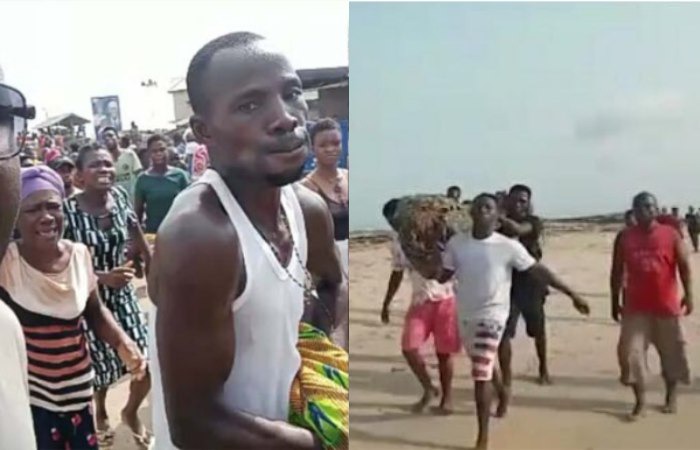 The chief congratulated the presenter for such a nice question and he answered the question by saying that every "3 years" they sacrifice a fat cow to the river gods, but this particular year which marks their third year to sacrifice the cow there was a challenge they went through in terms of monetary issue.
Again the chief said they whole problem was, not that they don't have money, but the money went into a wrong hand, (money for the cow) and the person has squandered the money. So they tried all their best to derive the money from the person, but the person is not willing to pay for 6 years now. 
So meaning as I speak to you now, for 7 good years they haven't sacrificed any cow to the gods.
It's very serious.
So the king suggested that it's not that the children were careless, but it was a punishment from the gods for not sacrificing the cow for 7 good years.
The king said they are very disturbed so they are planning to go and consult the gods to have mercy on them and give them time to repay their sacrifice.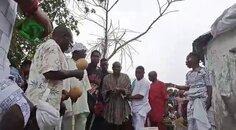 Again he said he is going to set a task force to guide the coast, and prevent children from going closer to the Apam river. 
What do you have to say about this problem, should they arrest the man who squandered the cow money or kill him also?
Thanks for reading our article, we will be very glad when you follow us to get access to more trending news and stories in Ghana. And your comments are warmly welcomed. Kindly drop your idea about this issue in the comments section.
Thanks for reading our article. Please do us a favor by clicking on the +Follow button in order to get access to all our newly published articles.
Like
Share
Follow
Comment
Content created and supplied by: Davidographix (via Opera News )