Most times, when I hear people blame accident casualties for being the cause of their accident, it shocks me. The truth is, no matter how careful or meticulous someone claims to be, he/she cannot give life.
Many lives are lost in accidents and most times the blame is channelled to whosoever was driving the vehicle. We cannot predict anything and therefore, some incidents happen when we least expect it. The best thing to do is just to trust God with your life, and pray for him to always protect you.
So this man was involved in an accident earlier today being the 2nd of February, 2020. According to a verified source, something shocking happened and all we can say is "What God cannot do, doesn't exist".
The young man was driving along a street then unfortunately, he lost control of the steering which led to his car landing into a deep gutter as seen in the photo below.
See what happened to this man after his car fell into a deep gutter - (Photos)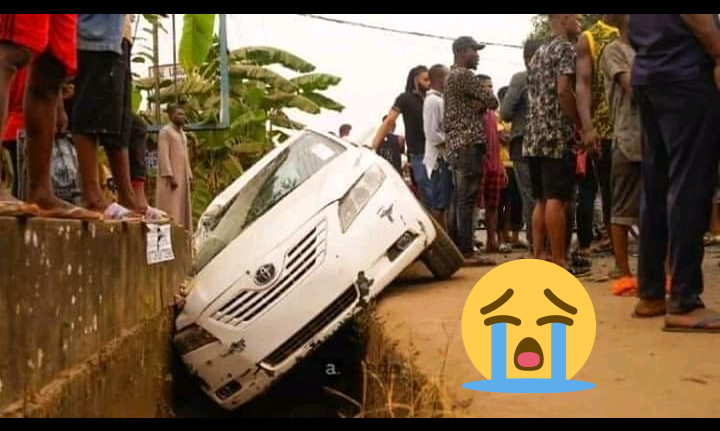 A lot of people gathered to see what exactly happened, and also save whosoever was inside the car. When the onlookers got there, they saw something shocking, and to the glory of God this young man came out unhurt. See some photos below: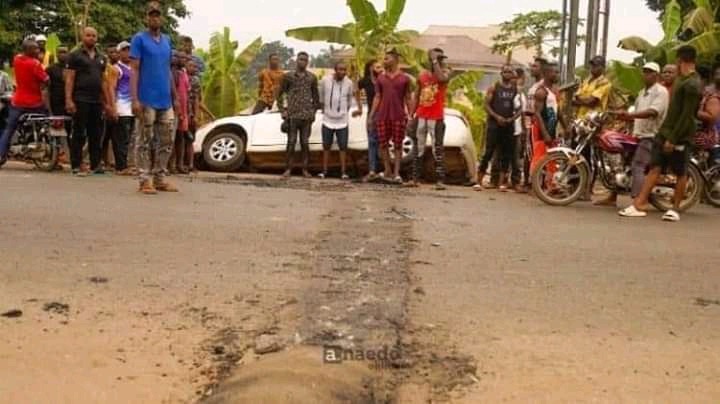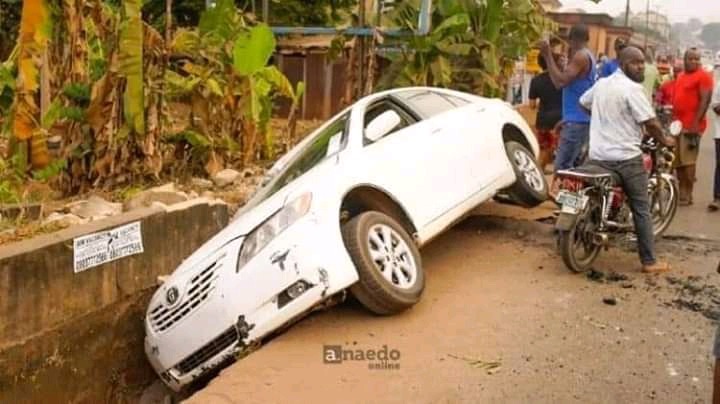 See his photo below, he came out unhurt to the glory of God.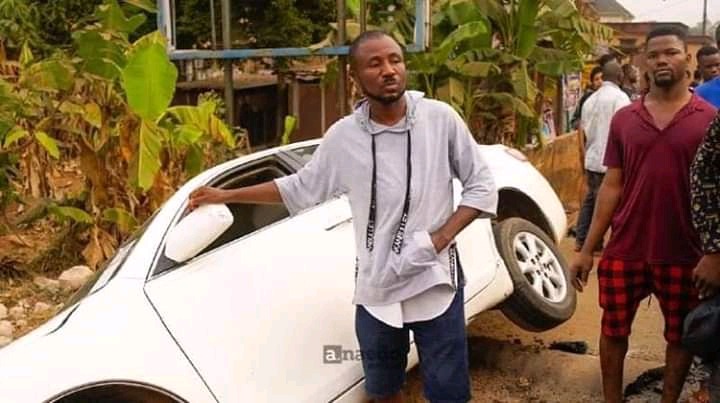 It's a good news not just for his family but for everyone at large. God saved this young man from untimely death and put his enemies to shame. Indeed, "what God cannot do, doesn't exist".
Please share this inspirational story to your friends, take some minutes to thank God for his life in the comments section, like my post, and follow me up for more.
Content created and supplied by: Ink_Drops (via Opera News )