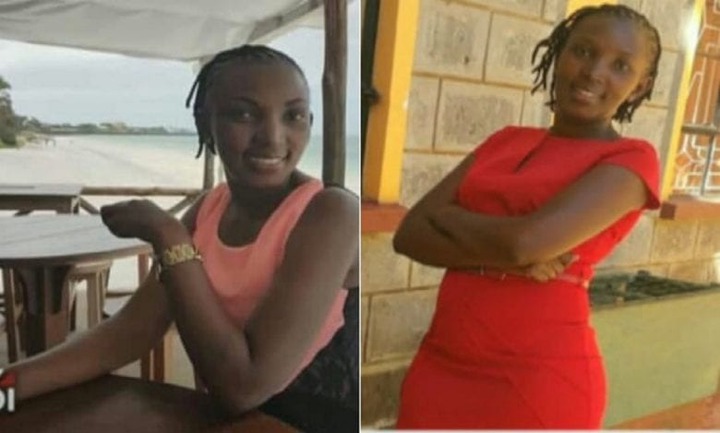 Criminal Investigations Directorate (DCI) detectives have arrested three suspects in connection with the brutal murder of a 22-year-old student at Egerton University in Njoro, Kenya.
The lifeless body of Eunice Muthoni Njeri was found in the Subuku River in Njoro, Nakuru County on December 7, 2020. The autopsy performed by Dr. Wangari Wambugu on December 10, 2020, revealed that the student from Grade 4 was strangled to death before being thrown into the river.
A statement released by DCI on Saturday, February 20, states that Njeri's murder was planned and carried out by her two close friends and comrades at Egerton University; Diana Muthiomi and Tamar Wambora Njeru.
DCI said it all started when Diana suspected Njeri was having an affair with her husband, Eric Maingi Mutuma.
"A day before Njeri was killed, Diana and Tamar had left for a funeral in Nakuru, leaving the deceased with Diana's husband. It was after their return late at night that they suspected a love affair between the two, " the statement said. " A confrontation and an exchange of bitter words followed. The next day, the deceased was called by Diana and Tamar to ostensibly settle the case. It was the last time she had been seen alive. A forensic analysis from our homicide branch placed Diana Njeri Muthiomi at the scene, confirming that in the early hours of December 7, 2020, she was in the exact spot where the body of the deceased was found. " 
Three suspects Diana Njeri Muthiomi, Tamar Wambora Njeru and Eric Maingi Mutuma have since been taken into custody in connection with the murder. Diana and Eric will also face electronic fraud charges, after 722 sim cards and 7 cell phones were found in their home.
Content created and supplied by: CyraxPen (via Opera News )