The advent of social media has in recent times been a blessing and also a curse at the same time. What will determine the outcome is the kind of people we associate with on social media as well as the kind of activities we get ourselves into in the process of using any of the social media platforms.
There are good and bad people on social media. The more reason why every social media user must be vigilant and also have a discerning spirit to know who to do what with when online.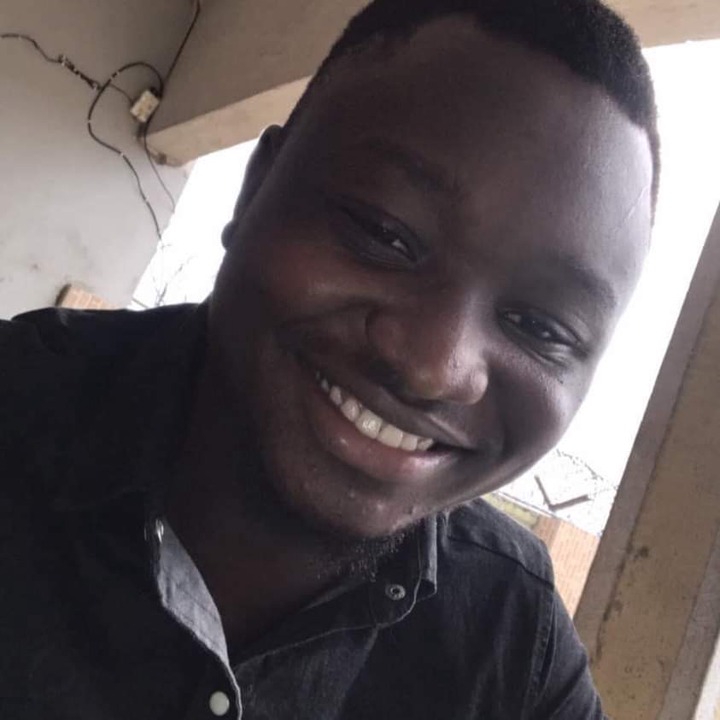 A male Ghanaian Facebook user who is simply identified as Owusu Foster has been called out in a group called "Tell It All". According to the post that called him out, he was alleged of scamming a Ghanaian lady the sum of 120Ghc.
According to the content of the post, the accused made a post on his Facebook timeline that he sells Netflix subscription. One of the members of the group showed interest, and she was asked by the accused to pay him 120Ghc. Upon payment, the latter didn't give her the said Netflix subscription that she said for. The poster tagged what he allegedly did as " pure evil ".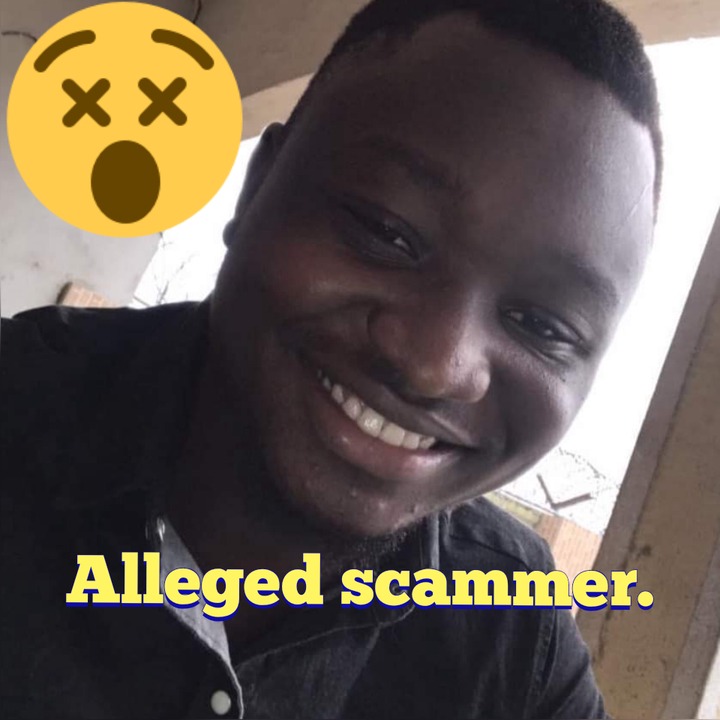 To end his post, he rhetorically asked the members of the group if anyone has fallen into his trap. Hence, the comments submitted on the post.
Below are the exact words of the one who called the accused out:
"Facebook is full of scammers now...this guy made a post that he sells a Netflix subscription and one sister here opted for the service...after paying him Ghc120..the guy blocked her without giving her any Netflix subscription...Pure evil... Has he done this to anyone else??? 
Be vigilant folks"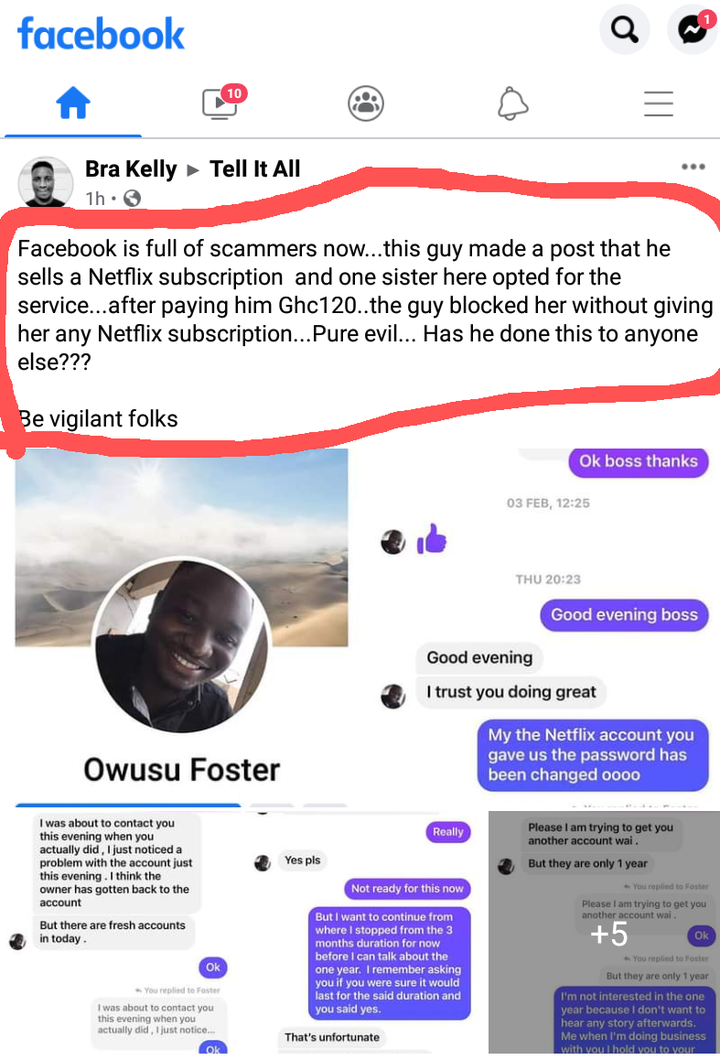 Screenshots of chats between the lady and the accused
See some of the attached screenshots of the said transaction between the lady and the accused below: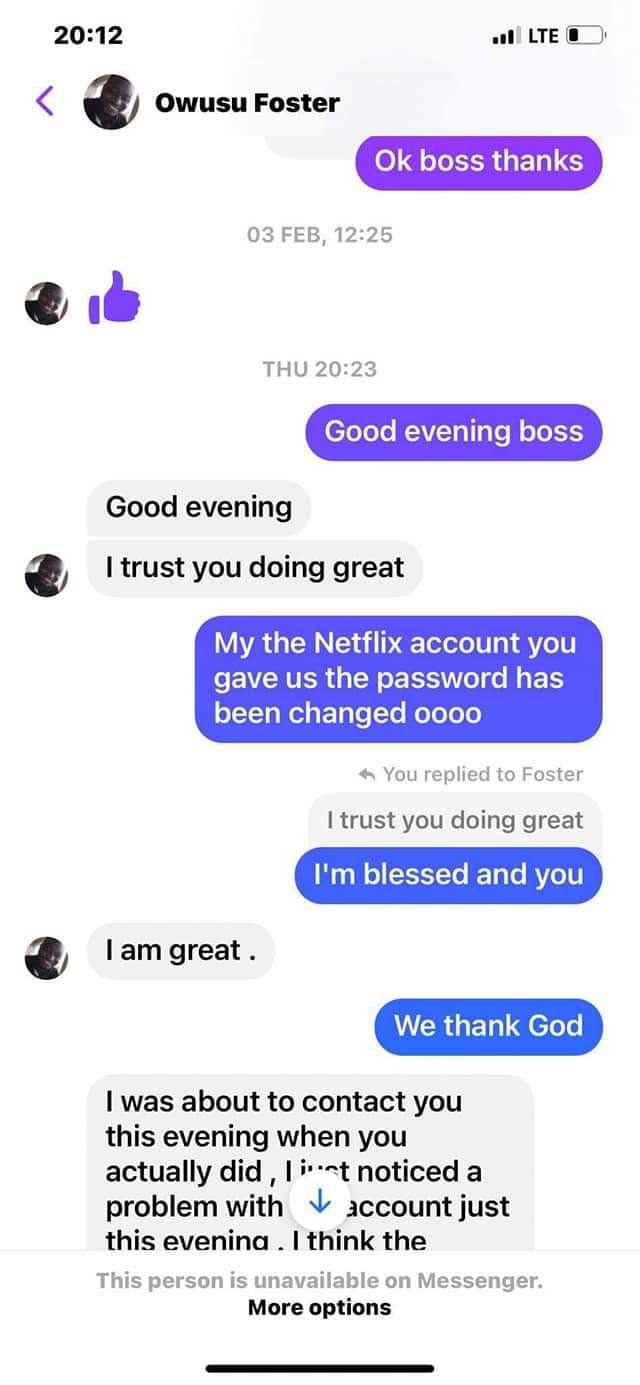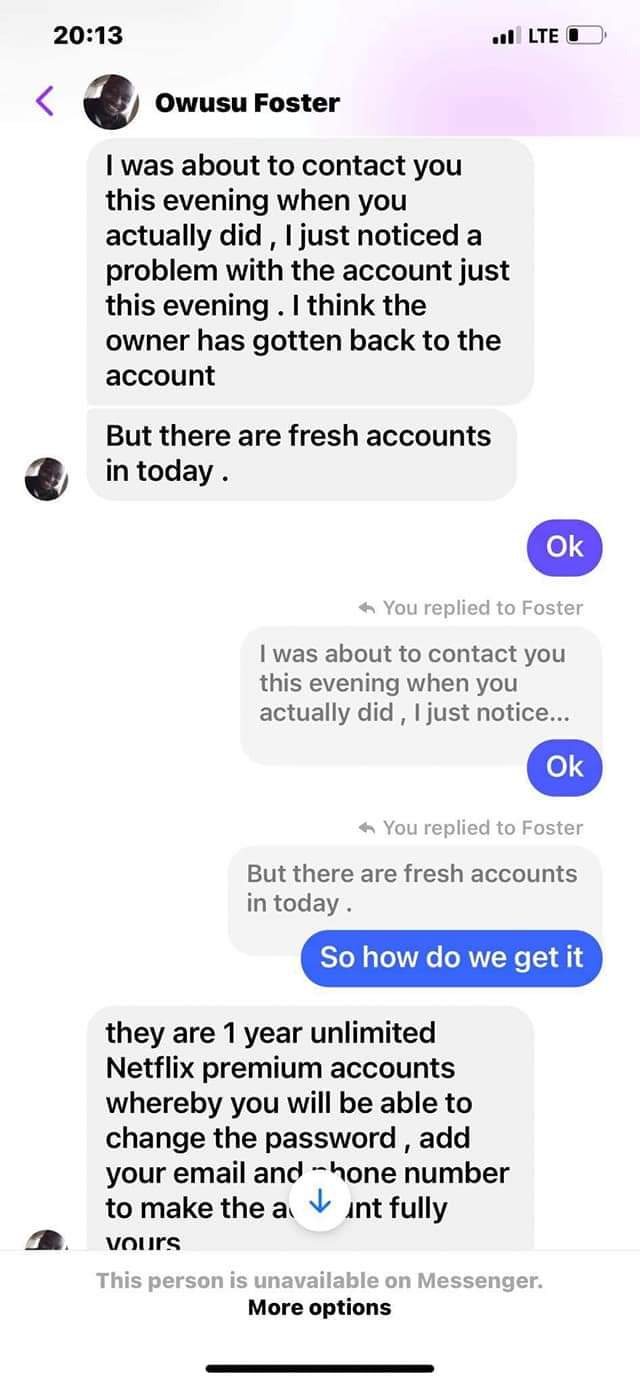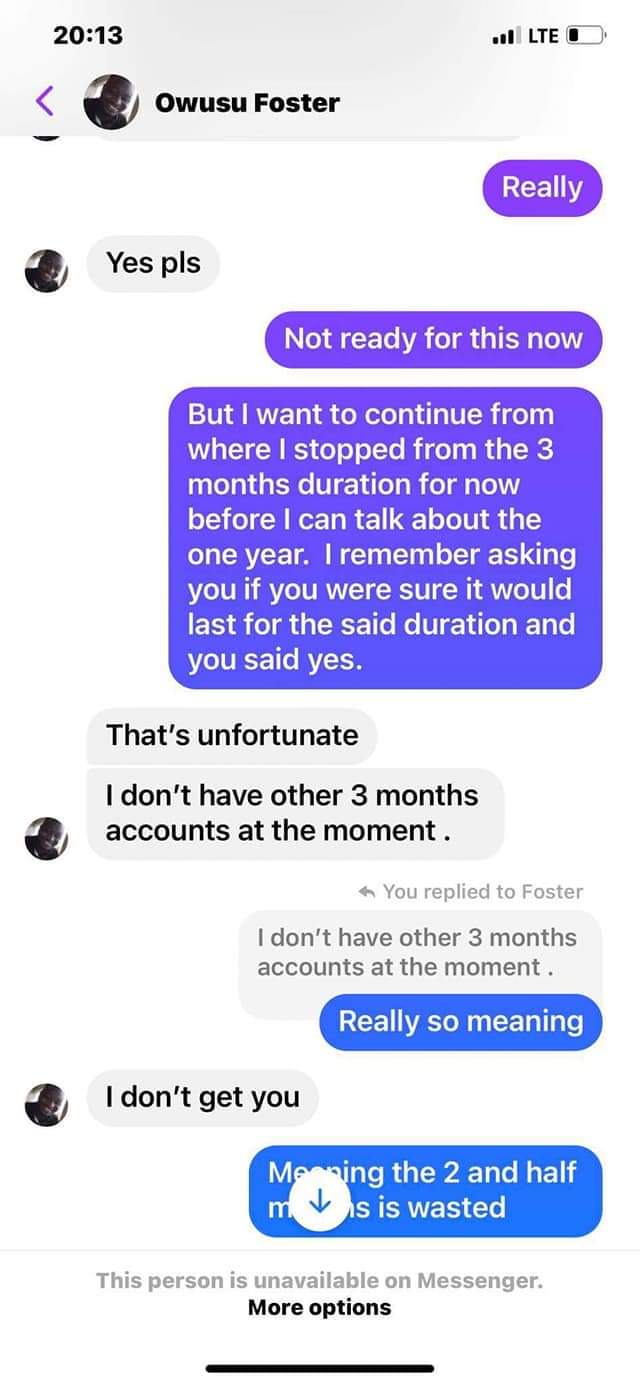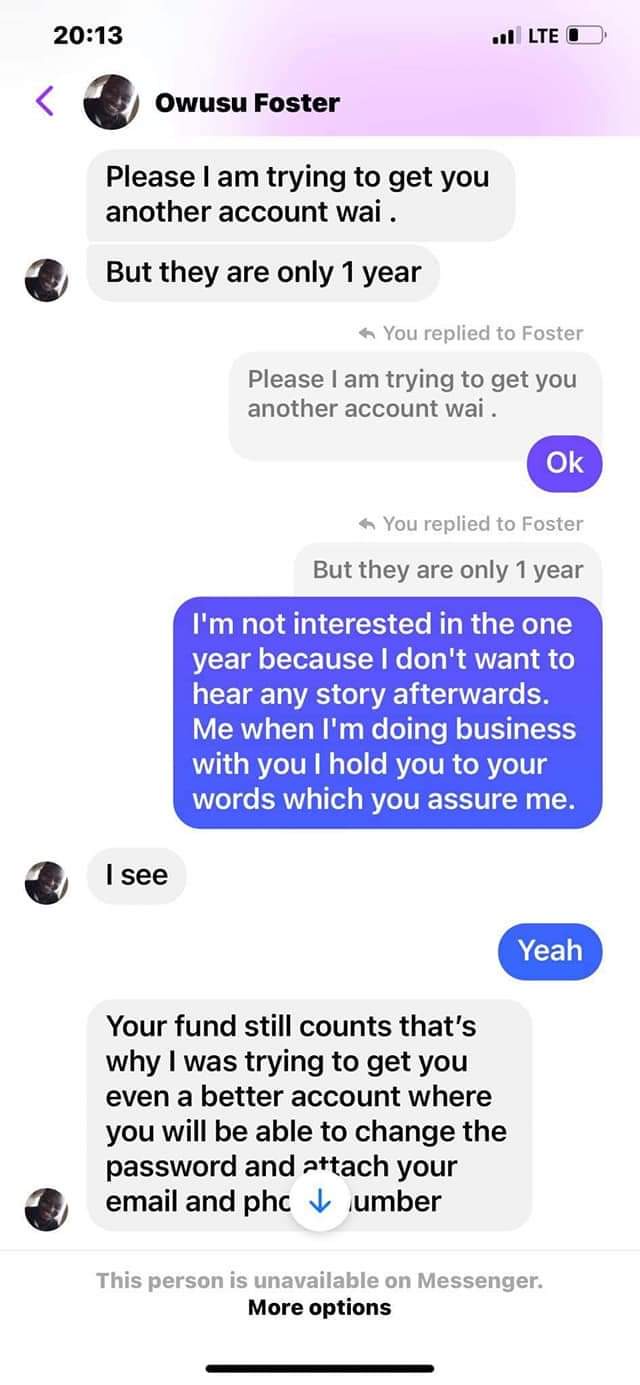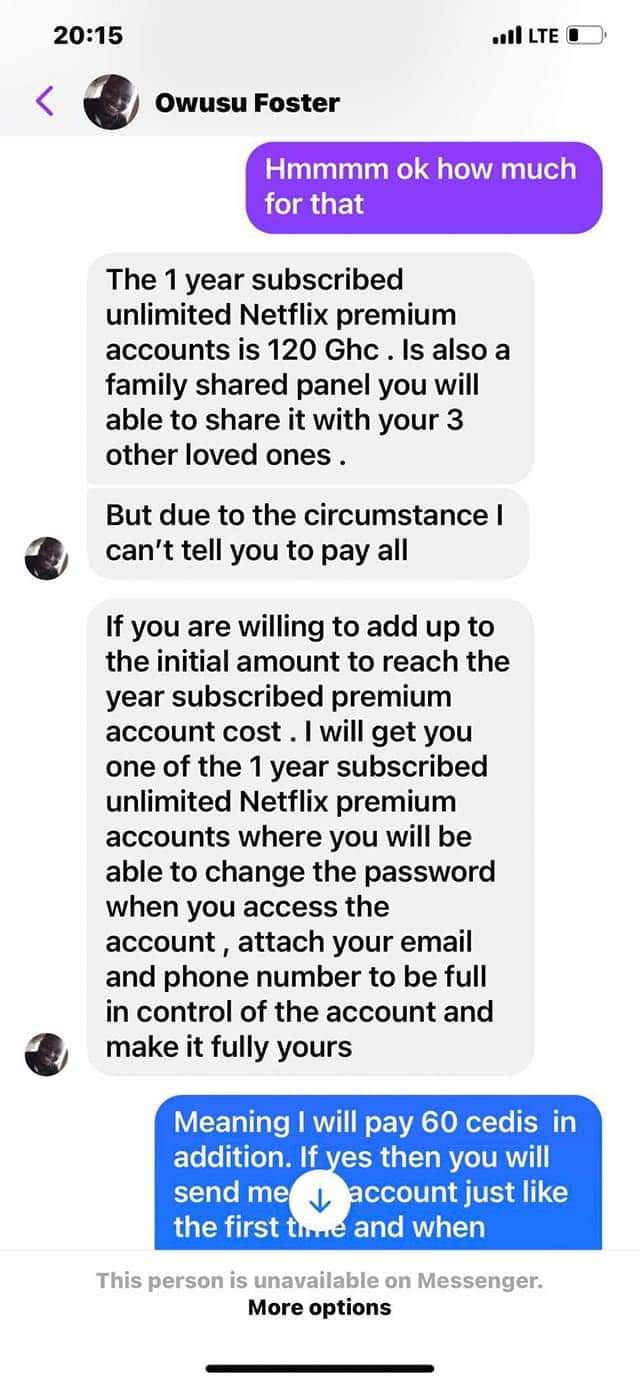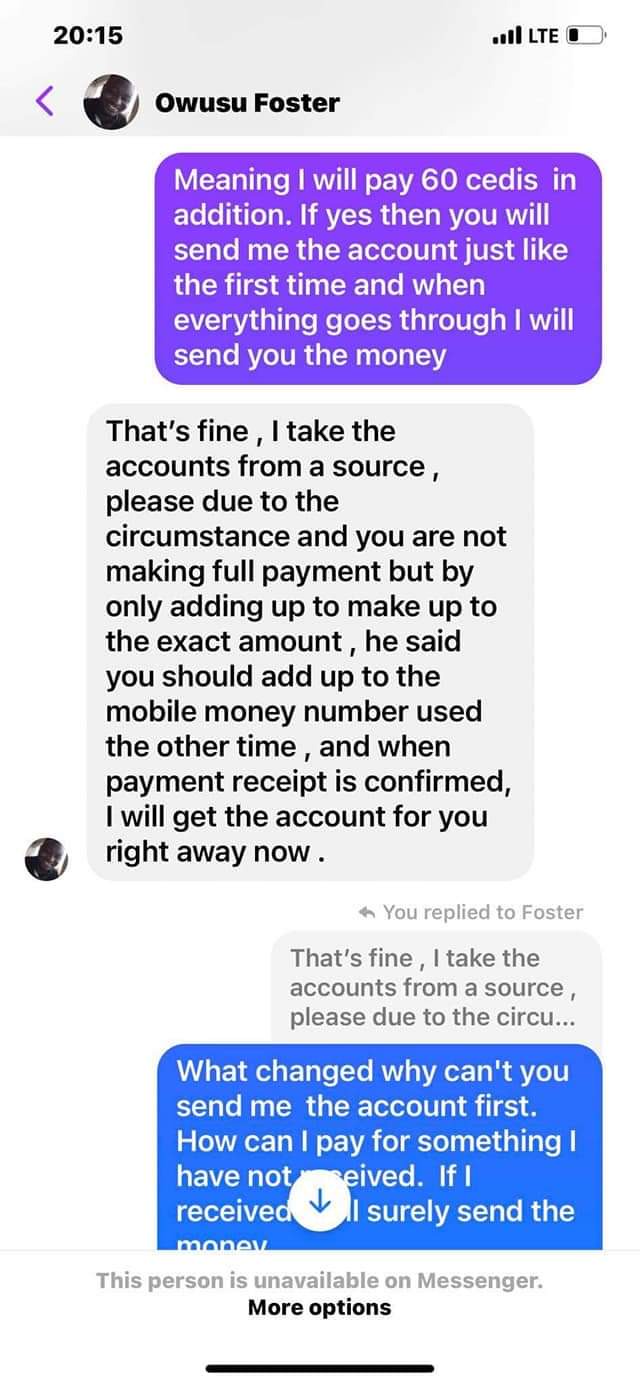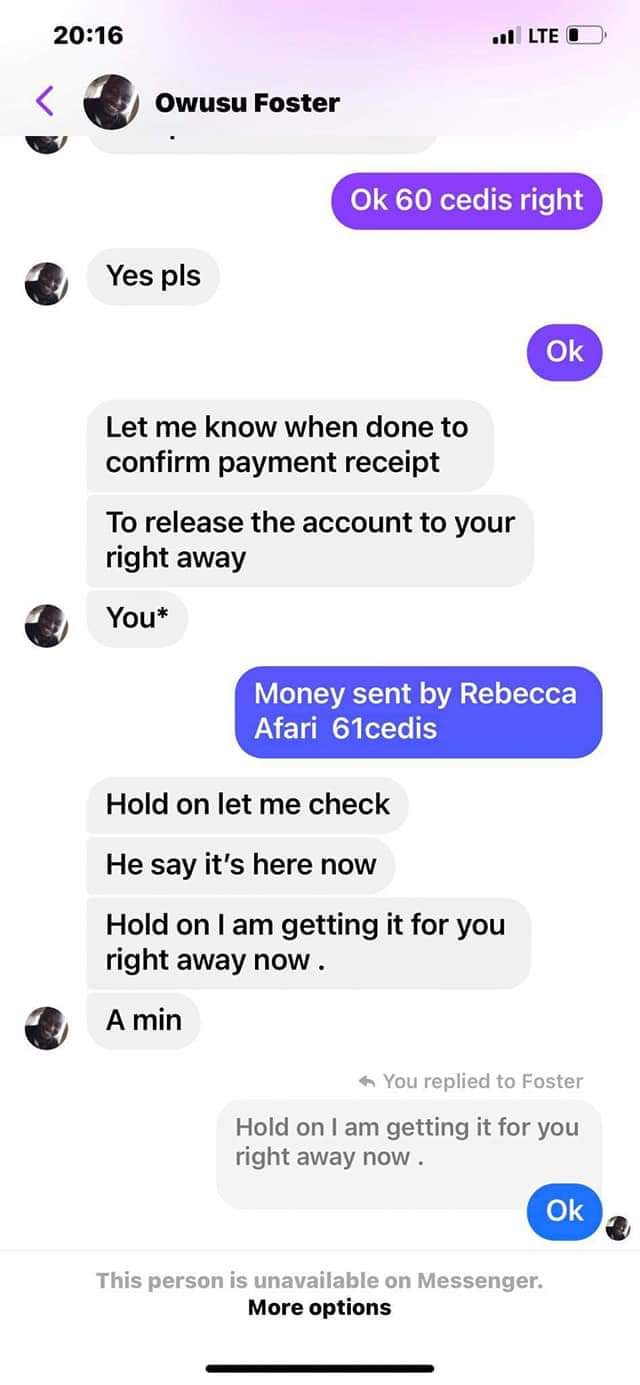 After he was called out, he saw the post and took to the comment section to submit a comment.
See the comment below: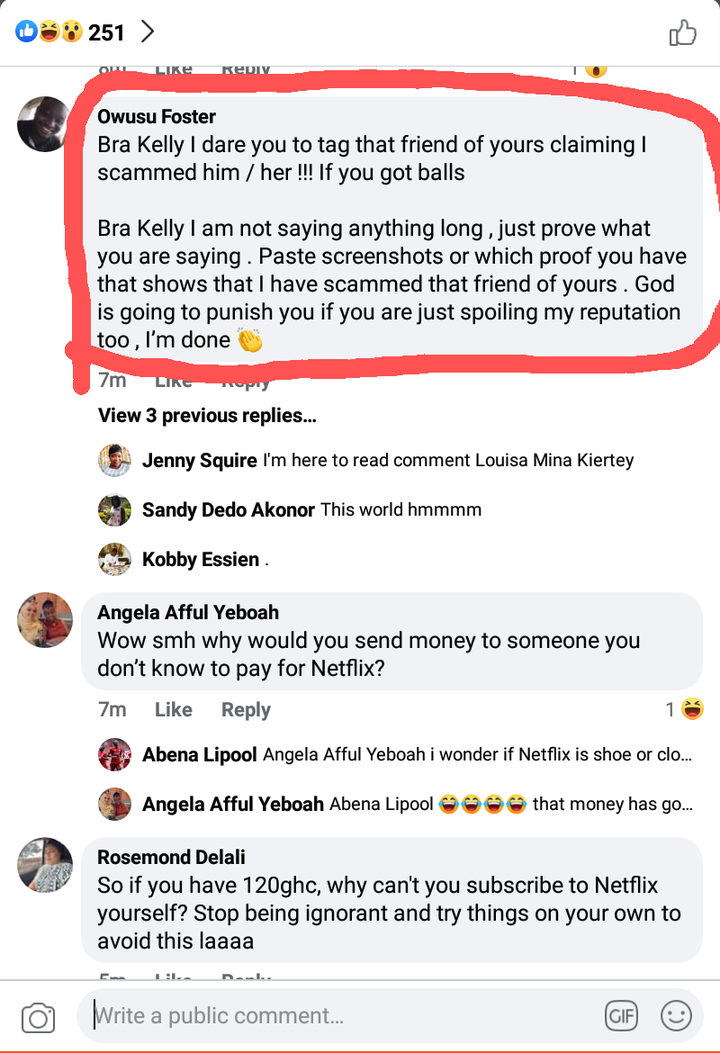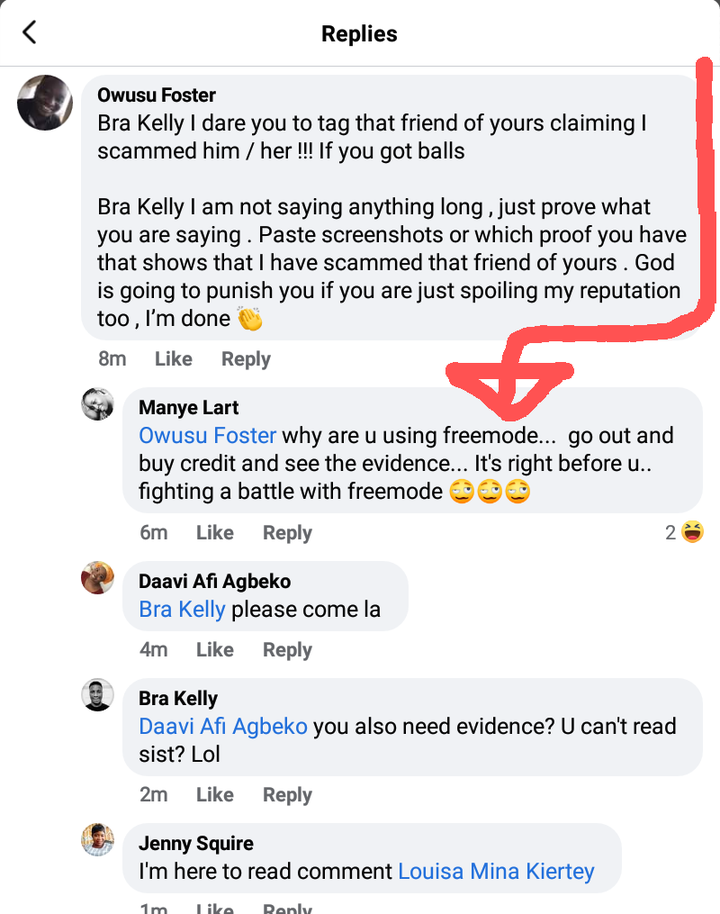 Below are also some of the replies people gave to the comment he made on the post: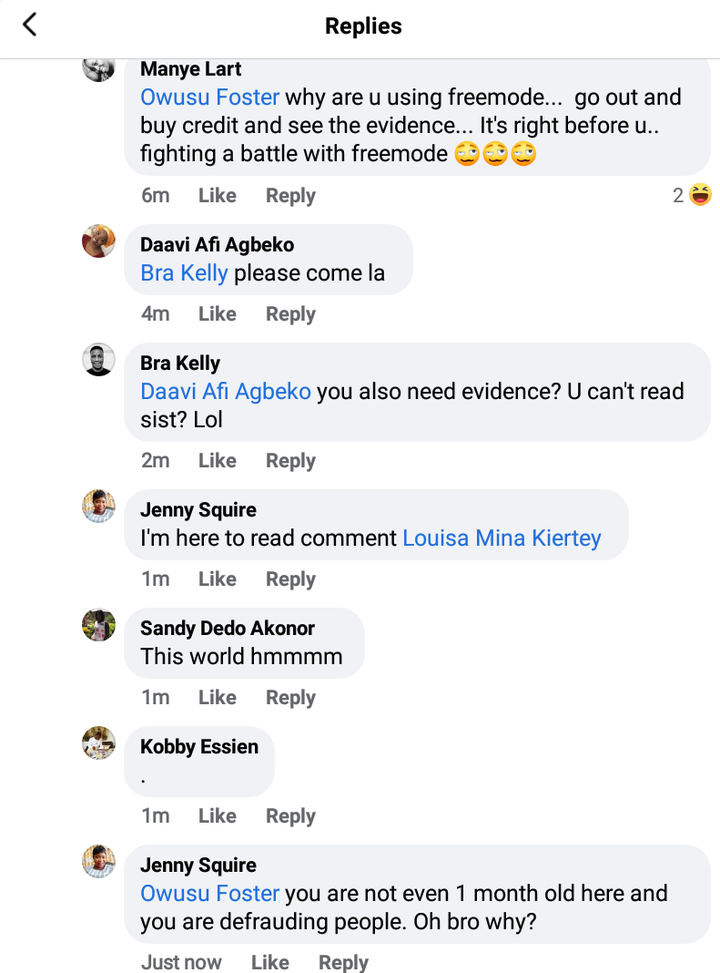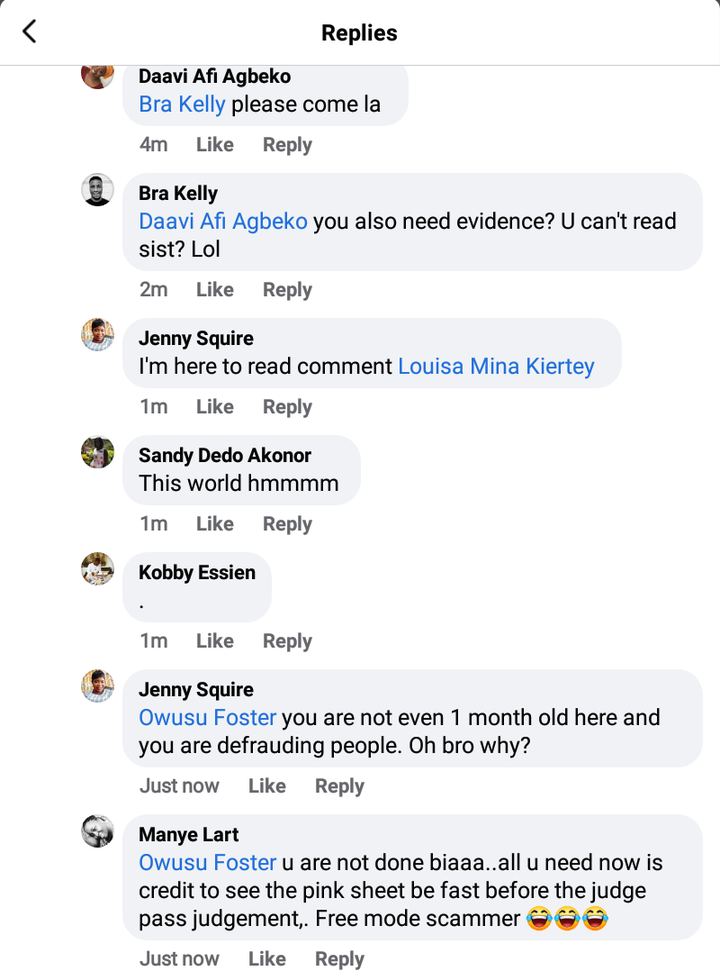 What is your take on the allegation levelled against the accused? Note that, from the screenshots of their conversation, the accused really blocked the plaintiff after she has sent him Ghc60 in addition to the Ghc60 that she has sent before.
Do you think he only used his comment on the post as a cover-up or he made the comment to really clear his name?
Content created and supplied by: OriginalCreator (via Opera News )