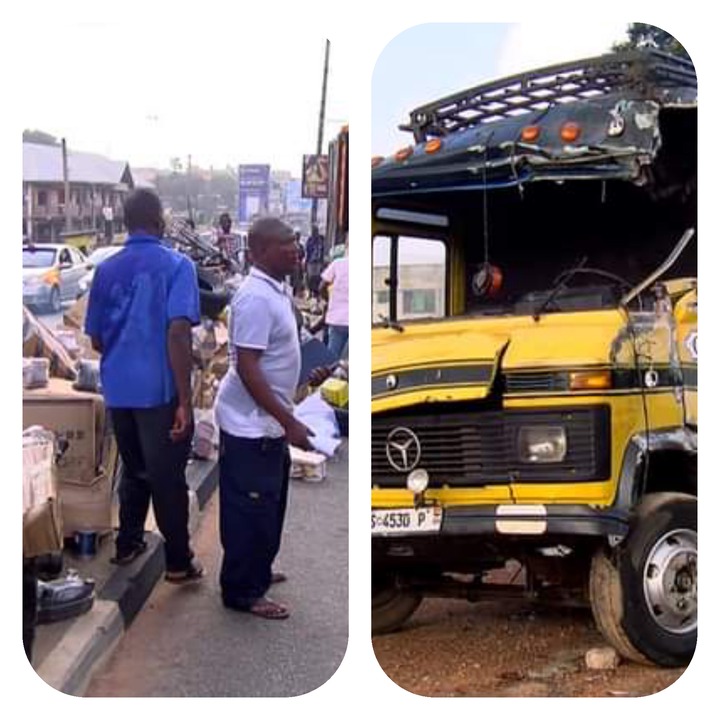 There isn't a single day accident case won't be recorded in the country involving commercial vehicle killing innocent ones and hardly will you hear such accident occurrs while the driver only suffers the outcome.
Unfortunately early this morning a driver of a Mercedes-Benz bus fully loaded with goods got involves in an accident at Afful Nkwanta a suburb of the Kumasi Metropolis in the Ashanti Region, after he was said to have lost control of the steering due to a brake failure hence landed the vehicle to overturn killing the driver.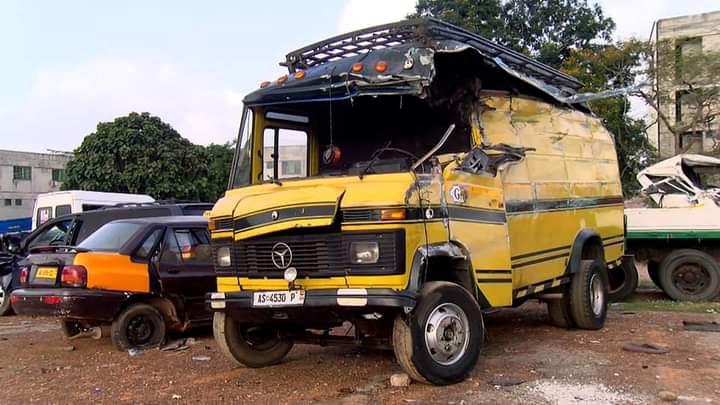 Moment images of the vehicle pops up on the internet and the driver being the only person to have died in a road accident, Ghanaians have shared their thoughts about the incident tagging drivers with unprinted words.
Below are some of the reactions;
Emmanuel Asamoah; "Sometimes when an accident happens and it only the driver that died it doesnt pain me much excuse me for my speech because before loading a vehicle you need to check everything before setting off but most drivers not all will only take vehicles to shop only when the vehicle is completed broken that cannot move".
McRichards Nana Marcieve; "And these cars are still on our roads....How can this thing carry people and goods and still take money....And Dvla will duly give them road worthy and other documents to operate".
Kwame Ladzekpo; "We are tolerating too much nonsense in this country,no sense of responsibility such drivers must be dealt with to the core".
Nana Bobie Ansah; "Mad people are driving cars, they don't do periodic check up on their cars".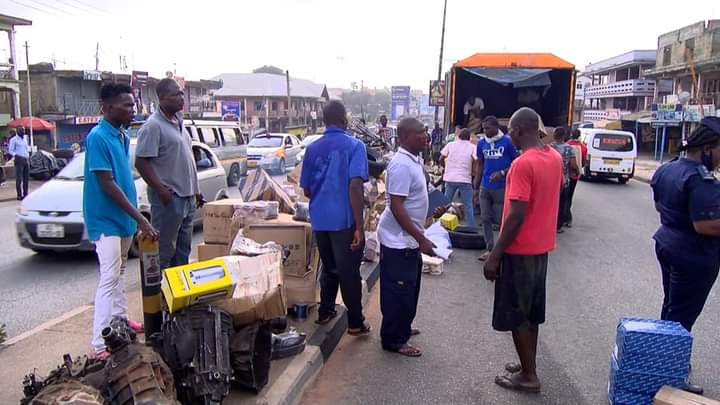 Content created and supplied by: Nyawvero (via Opera News )