A prison is a facility in which inmates are forcibly confined and denied a variety of freedoms under the authority of the state especially for law breakers.
The below are some prisons African that hold inmates more than they requires which make it to be dangerous and bad for inmates.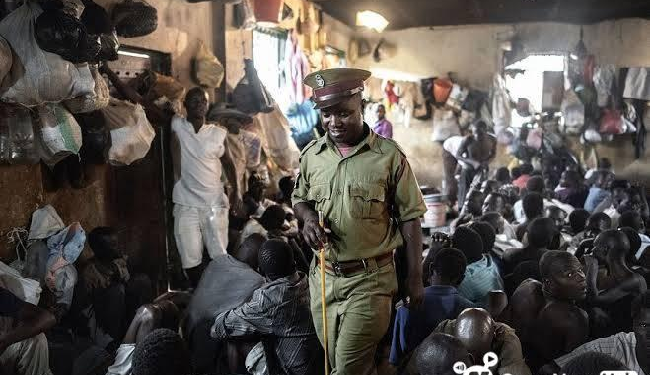 1. Kumasi Central Prison Ghana
Among the list of oldest prisons in Ghana established in the early 19th century after the European dominance in the Ashanti Region. The facility has been renovated over the years to cater for the large population of inmates in Ghana. There have been complaints of congestion, the prison was build to hold 800 people but now 2000 inmates are there leaving them congested. This has made it be dangerous for inmates.
2. Kamiti Maximum Prison,Kenya 
Situated on a 1,200 acre lot. This prison has gained notoriety due to the unspeakable squalor that the prisoners are subjected to. The prison which holds number of political prisoners,has earned a reputation for instances of sodomy,beating of inmates to death and epidemics where malnutrition,cholera and ulcers were normal occurrences. That makes it one of the most worst prisons in Africa.
3. Groenpunt Prison
This prison is based in the Free state area near Vereeniging South Africa. It is known for it's strict orders and most prison sentenced there are ones who commited serious crimes like murder, attempted murder, Rape,Robbery and kidnappings. For you to survivor inside you have to have strips which are 28,27,26 and big five it is a common thing in South African prison.
4. Black Beach Prison,Equatorial Guinea
Notorious for human Rights offenses, this prison has become synonymous with guards brutality,malnutrition, overcrowding,rat infestations,overpopulation, no healthcare,little food. It is common for prisoners to die from chronic disease.
5. Kinshasha,penitentiary, Congo 
 Kinshasha Penitentiary is a Prison in Congo with more than 850 prisoners packed like sardines into a facility build for 150. Inmates sleep in hallways neat septic tanks. Disease outbreaks is a daily accurrence in the prison. Prisoners are left to die because of the conditions they live in and the prison was named one of the worst in the year 2000.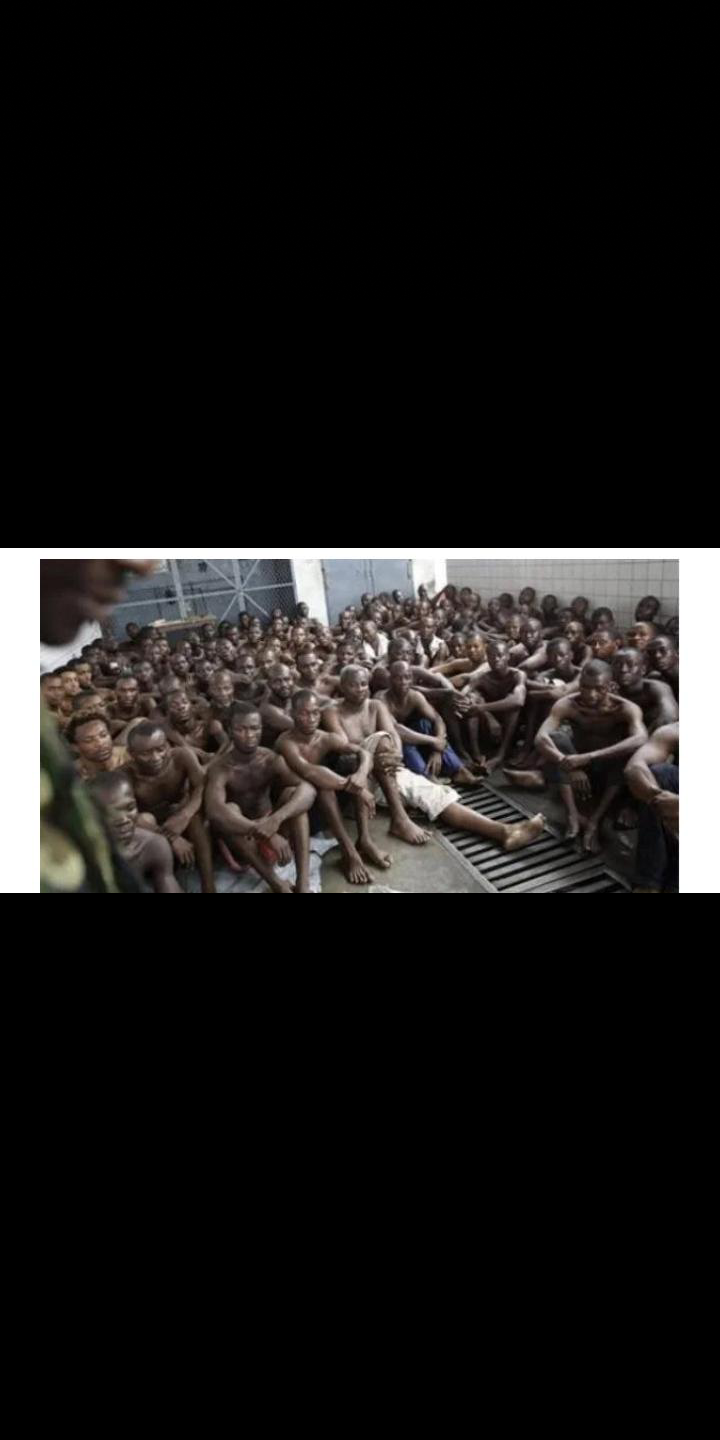 6. Kirikiri Maximum Security Prison,Nigeria
The kirikiri maximum security prison is the most popular prison in Nigeria is infamous for its congestion. Besides the problem of overcrowding as there could be up to 50 inmates in cells intended for fewer people it is also infamous for its degradiw treatment of prisoners appalling living conditions,substandard medical care and very high death rate.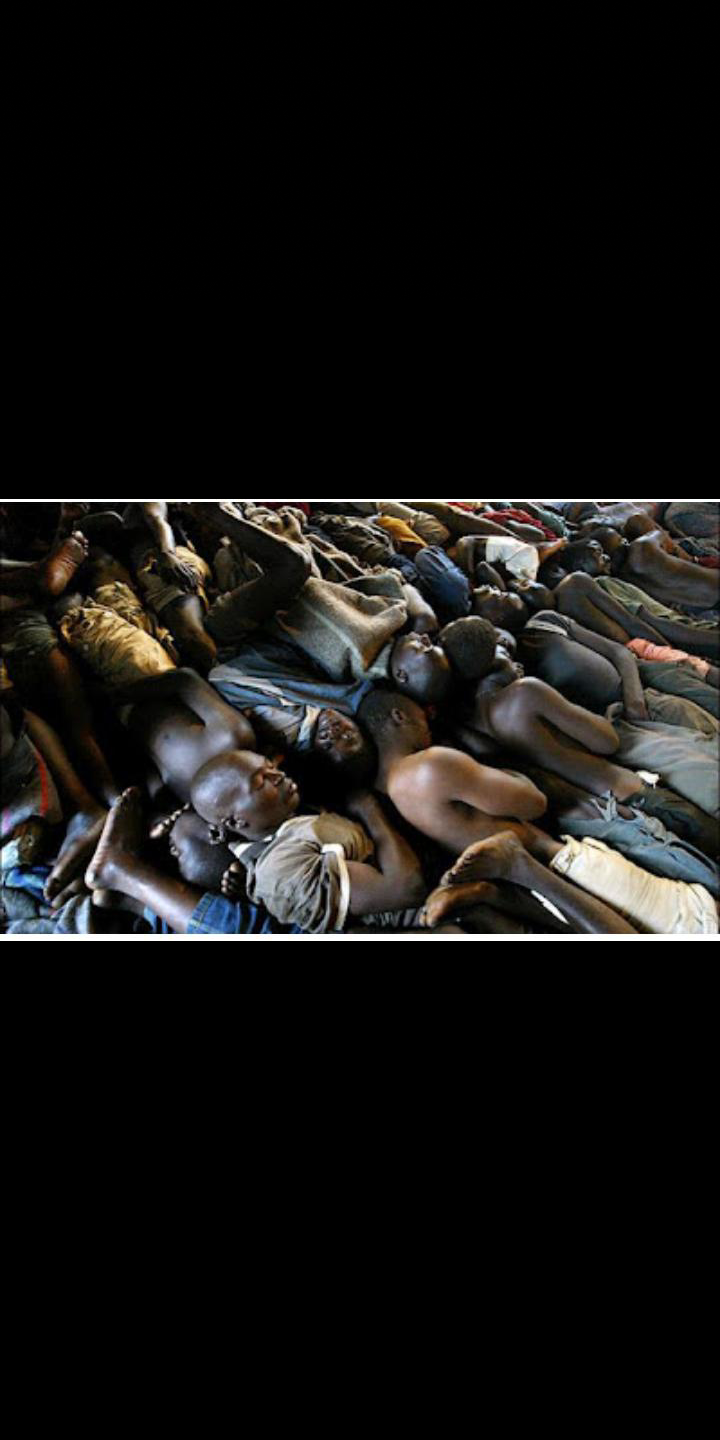 This prisons are worse and unhealthy prison to be in so everyone have be good live. Most nigbour country run for survival in other country. The most worst prison is Nigeria prison and black brach prison thats why you se many of them running to Ghana. But I'm not saying they're criminal.
When you go to European country their prison are sited in a nice way because they care for their citizens, because a prisoners is also human beign, many innocent people are living in prison yard just for someone mistake. Lets try to visit them if we have chance, to learn some lesson from them and you can like and share to others thank you.
Content created and supplied by: HisExellency_75 (via Opera News )