Road accidents have been on the rise from the beginning of this year as it seems to have claimed more lives in Ghana than any other causes of deaths in 2021. It has been the efforts of the Ghana Police Service and National Road Safety Authority to reduce the number road accidents and the number of lives lost through road accidents to its minimum level, and eradicate it completely.
In this quest, a lot of cameras have been installed in all corners and the traffic points in the major cities in Ghana. Through this development, the police can now monitor and apprehend traffic offenders. One of such live monitors has been seen in action as a video release and being circulated on social media shows a live accident between a motor cycle and a Toyota land cruiser which seems to portray that the motor rider has lost his life. In the video, it could be seen that the motorist passed away on red light at a traffic light. Unfortunately, the land cruiser has sped off because he was given the green light to move, and immediately crashed with the motorist who couldn't move again. Pictures of the accident as below. Viewer discretion advised: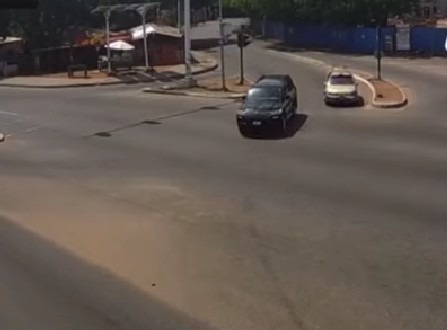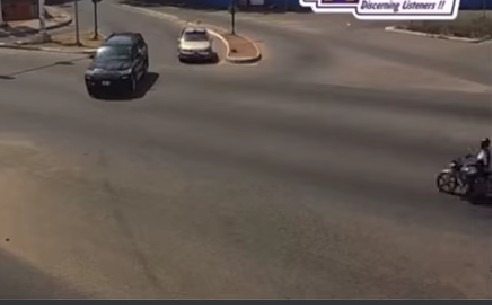 My strong advice to every road user is to obey all road rules and regulations to avoid being punished by law or loosing a life.
Content created and supplied by: SamAG (via Opera News )