The Dormaa Municipal Police Command has prosecuted Wisdom Yeboah Who burnt his girlfriend and two other people today, 23rd February, 2021 at the Dormaa Circuit Court.
The incidence occurred recently on Saturday, 20th February, 2021 at midnight in the rented premises of the said woman in Dormaa Ahinkro.
According to the police commander, DCOP Boakye Nsah, the police and the fire service officers got to the scene and were able to quench the blazing fire after rescuing the girlfriend who is 18 years and the two other people alive and they were sent immediately to Dormaa Presbyterian Hospital. After few medical attention, their situation were alarming and they were referred to Okomfo Anokye Teaching Hospital (KATH) in Kumasi.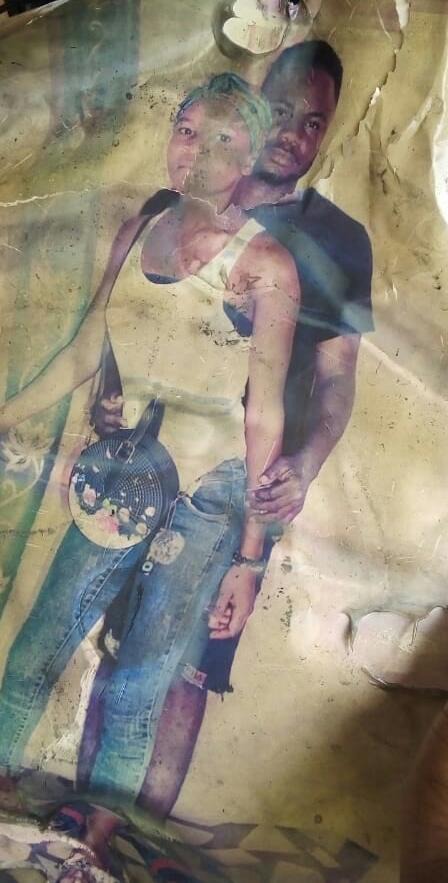 From the commander, the said girlfriend, Florence Mensah reported dead on Sunday evening, 21st February, 2021 but the rest of the two are alive and seeking for medical attention at KATH.
Commander, DCOP Boakye Nsah said, the then suspect Wisdom ran away from the case but he was after few moment arrested by the police.
According to interrogations by the police, Wisdom Yeboah who is 20 years old had Florence Mensah as girlfriend for about a year and the lady put him to fear of divorce. Since he had spent lots of resources on her, he decided to threaten her a little to sustain the lady in the relationship.
In the cause of Wisdom threatening her girlfriend, he unfortunately sprinkled amount of petrol from his tricycle (pragyia). He succeeded and later set fire to ablaze the room while the victims were fast asleep.
Due to the mere and childish thoughts of Wisdom Yeboah who is known by his pals as "Abaan" burnt the house, the victims and all content in the room.
The prosecutor sent him to Dormaa Circuit Court for prosecution and the court put three charges on the case after the suspect proved guilty.
The court charged him with Murder, Arson and Assault and remanded him for two weeks with no bill pending on futher investigations and interrogations.
He is now released from the court but in police custody and will report two weeks thus 9th March of today, 23rd February, 2021 for proceedings.
Follow, Like, Comment And Share
Content created and supplied by: Sirrkollins (via Opera News )