A very dreadful and terrible accident involving three vehicles have happened on the Accra-Kumasi highway precisely Kwamo, a suburb of the Ashanti Region. Road accidents in the last few days have seen a surge nationwide.
According to a eyewitness account, this accident involving a commercial taxi and two private vehicles happened in the early hours of today on the Accra-Kumasi highway precisely Kwamo heading to Kumasi.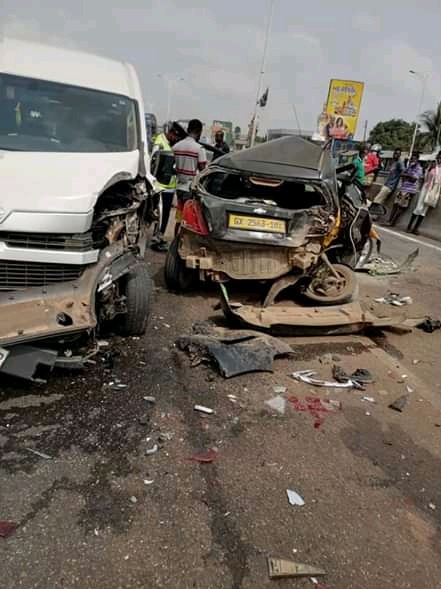 He narrates that, one of the vehicles failed it's brake and diverted on to the other opposite lane resulting in a head-on collision. The commercial taxi vehicle was badly damaged with the other vehicles sustaining various damages as a result of the heavy collision.
Again, the eyewitness indicated that, no life was lost but the accident victims sustained high level of injuries and has since been sent to a medical facility for treatment. Officers from the Motto Traffic and Transport Department of the Ghana Police Service together with the National Ambulance Service came to the scene to rescue victims and to restore order.
Investigations into the cause of the road carnage has commenced by the Police Service and we will update you as soon as possible.
Watch pictures of the terrible scene below.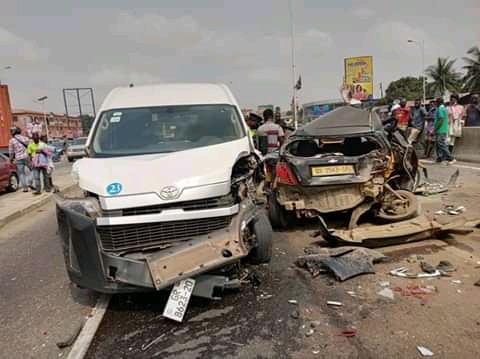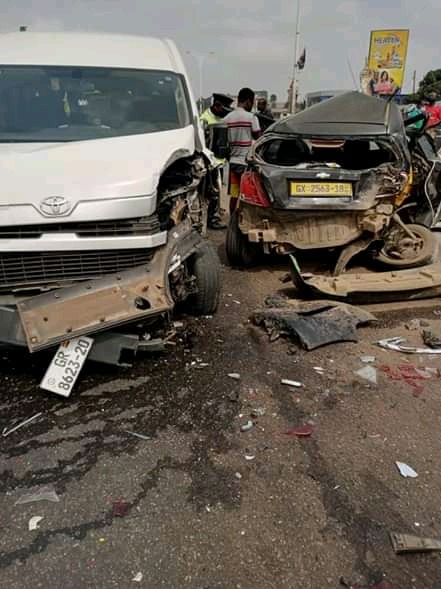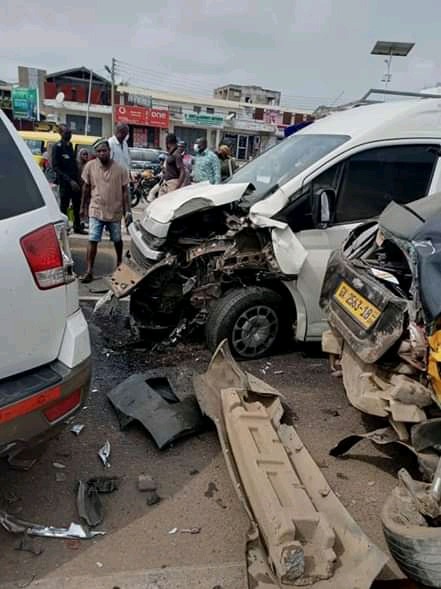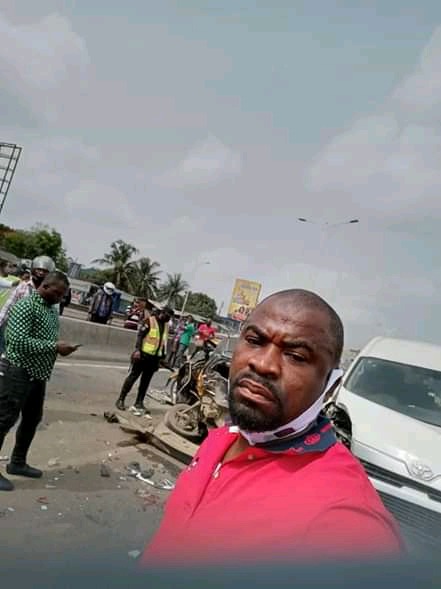 Share and click on the follow button.
Content created and supplied by: MemeKwaku (via Opera News )