A Nigerian ship's cook, Harrison Odjegba Okene, survived for 60 hours in a sunken tugboat, Jascon-4, that capsized in heavy seas while it was stabilising an oil tanker at a Chevron platform in the Gulf of Guinea in the Atlantic Ocean, about 32 km (20 mi) off the Nigerian coast.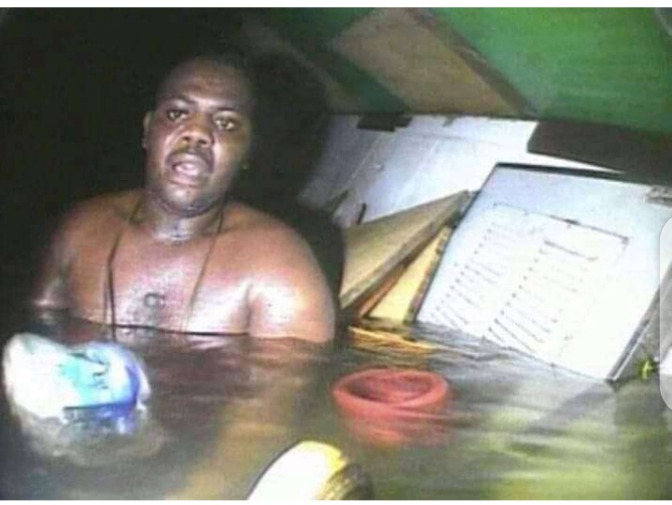 Chef Harrison Okene was trapped in the tugboat for three days after it capsized off the Nigerian coast, but survived in an air pocket.
The boat came to a rest upside down on the sea bottom, at a depth of 30 m (98 ft). Eleven crew members died, but in total darkness, Okene felt his way into the engineer's office 1.2 m (3 ft 11 in) in height that contained air sufficient to keep him alive. There, he fabricated a platform from a mattress and other materials which kept the upper part of his body above water that helped reduce heat loss.
Three days after the accident, Okene was discovered by South African divers, Nicolaas van Heerden, Darryl Oosthuizen and Andre Erasmus, employed to investigate the scene and recover the bodies. The rescuing divers fitted Okene with a diving helmet so he could breathe while being transferred into a closed diving bell and returned to the surface for decompression from saturation. Okene lost consciousness during the transfer.
Content created and supplied by: YoungDapper (via Opera News )