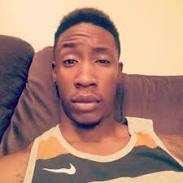 As the saying goes, when a new day comes and we don't hear anything new, the day is probably not good. But why shouldn't it be good when some of what we hear in a new day are really bad news. Strange things always happen and some of them are very difficult to swallow because it is either breathtaking, stupidity or unusual. As the fight for the LQGBT rights in the world still stands, something strange just happened last night as reported by Clean FM in the Upper West Region of Ghana.
In recent news, Clean FM 94.5 megahertz early morning show host Bridgestone Dapilah reported an incident of a man who is allegedly 27 years old arrested by the Police Service. According to the reporter, the young man is noted by the community members to be among a group of guys who meet every evening in his room but they were not able to identify if they are spiritualist or just meeting as friends. The name of the young man was with held by the police service but according to the town members he is popularly called Paa Kwasi Nei. 
Both the reporter Osei and the host of the morning show Dapilah Bridgestone were not willing to enclose more details of what actually happened, how it happened and the exact location of the incident because they say the police is still going on with the investigations so they don't have to talk much about the issue. That sounded strange but what they made it clear that the young man of about 27 years with real name with held, has been arrested by the police service for sleeping with a mad man in an uncompleted building near the district refuse dump.
The attention of the people nearby was drawn when the mad man began shouting uncontrollably. When people got there, Paa Kwasi Nei decided to run away but he was caught and handed over to the police. The mad man was tied in the legs and the hands by Paa Kwasi Nei so he couldn't move according to the reporter of Clean FM. Whatever happens next, we shall inform you.
The picture above is just for illustration purpose.
Content created and supplied by: Beautiful_Vero (via Opera News )