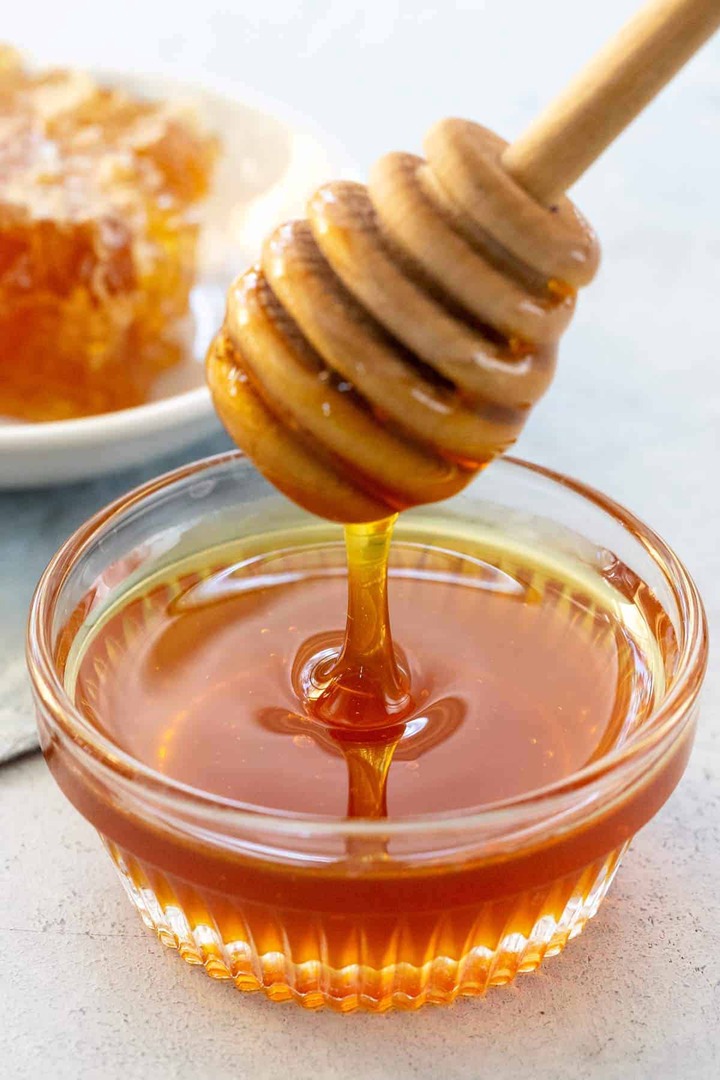 Honey is actually the only food recognized as having an eternal shelf life. In fact, archaeologists in Egypt have uncovered perfectly sealed, perfectly preserved, jars of honey sealed in pyramids and crypts.[1]
The reason honey is thought to last forever is because it's high acidity and low water content is not conducive to microorganisms. Molasses shares these traits, though, and it does have an expiration date… so what makes honey last so long?
It's because of the bees!
To make honey, they process nectar from flowers in their own tiny little stomachs, where the nectar is broken down into different chemicals, one of which being hydrogen peroxide which keeps honey sterile and fresh.
Honey will crystallize over time, which can be fixed with the gentle application of heat.
Now, all of this being said I should point out that if honey is not properly sealed it will absorb moisture, which will eventually throw off its composition and lead to microorganism growth. If your grandmother's honey was sealed properly for 70 years, it should be just as good as the day it was bottled.
Content created and supplied by: JBKfacts (via Opera News )