There is one thing in life that no how beautiful, handsome, intelligent, wealthy, connected etc we may be in life we can't avoid its touch; that thing is "death". Death is a debt that every mortal owes. Whether we like it or not, when death visits, we must embrace it.
However, inasmuch we will all die someday, it is not every death that is meant to happen as at when it does - there are some deaths that humans can invite upon themselves due to some negligence and carelessness.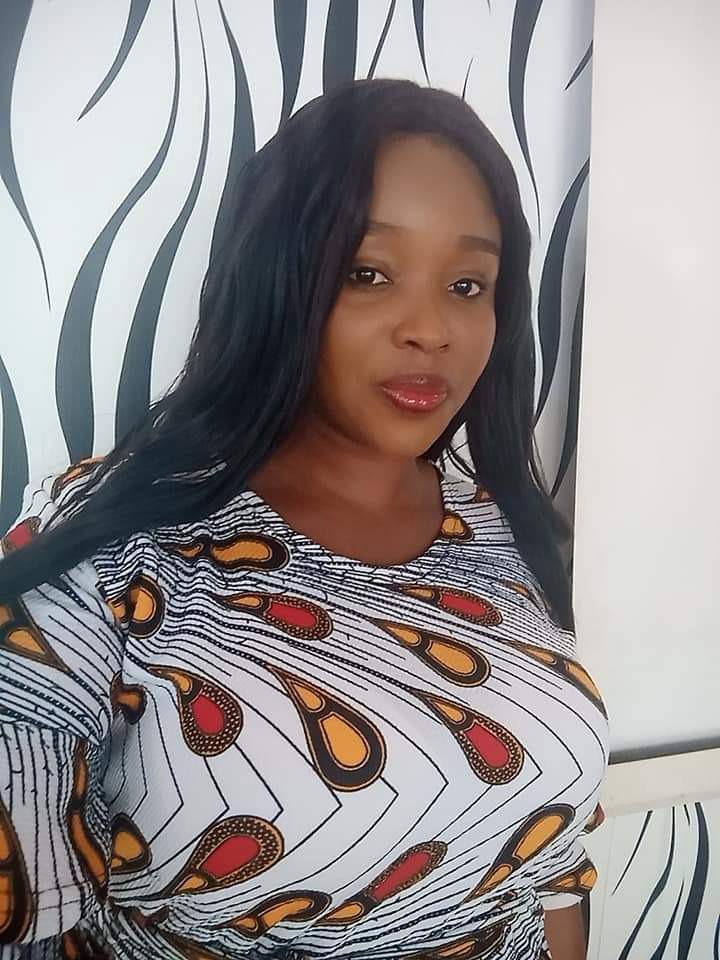 The man in question would not had died, if he had done the right thing at the right time.
Below is the account of what happened:
According to what a lady shared on Facebook, there was a man who wept and cried bitterly during the burial of another man. Due to the degree of the weeping by the man, the MC of the ceremony met the man to ask him why he was weeping sore.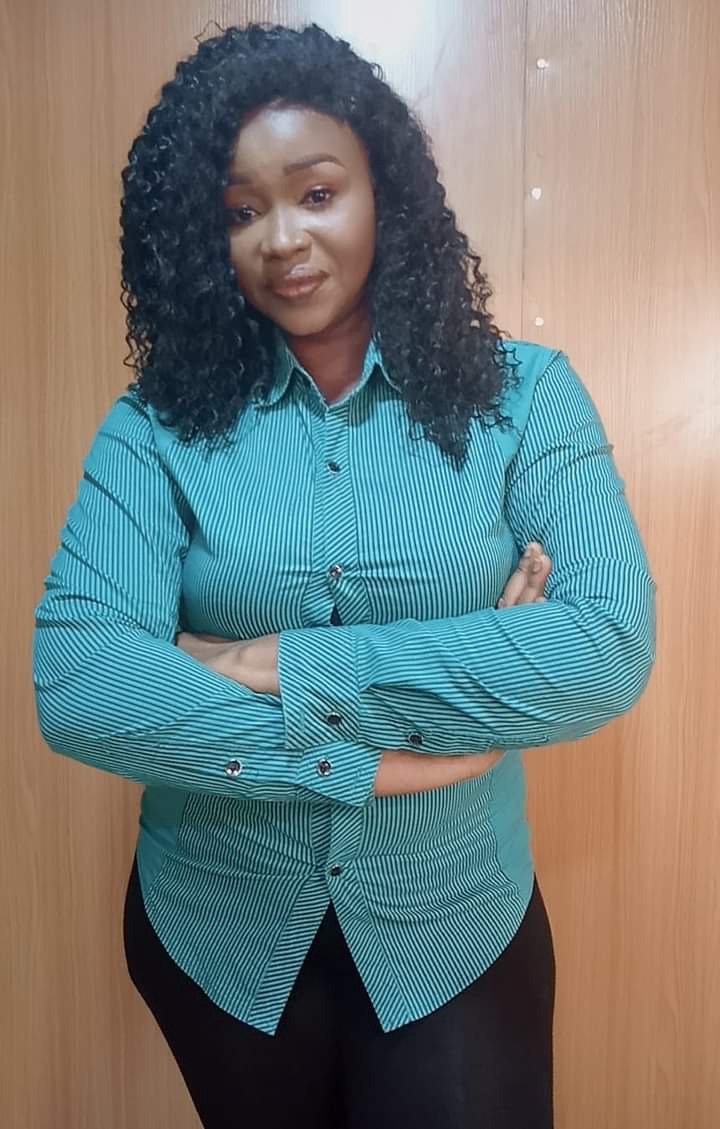 The man disclosed to the MC that he was crying that much because he was with the man the day he died. According to the narration he gave, the man that died is his friend. On that particular day he died, they were both driving to a particular direction. He was in the front while his friend(the deceased man) was at his back.
As he was driving, he saw a group of armed robbers making moves to start operation. Being that he was closer to the scene than his friend who was far off from the back, he called his friend severally just to warn him not to continue with his driving to the direction he was, but his friend didn't pick the calls. Somehow, he managed to escape from the sight of the robbers.
See the screenshot below for the details of the story: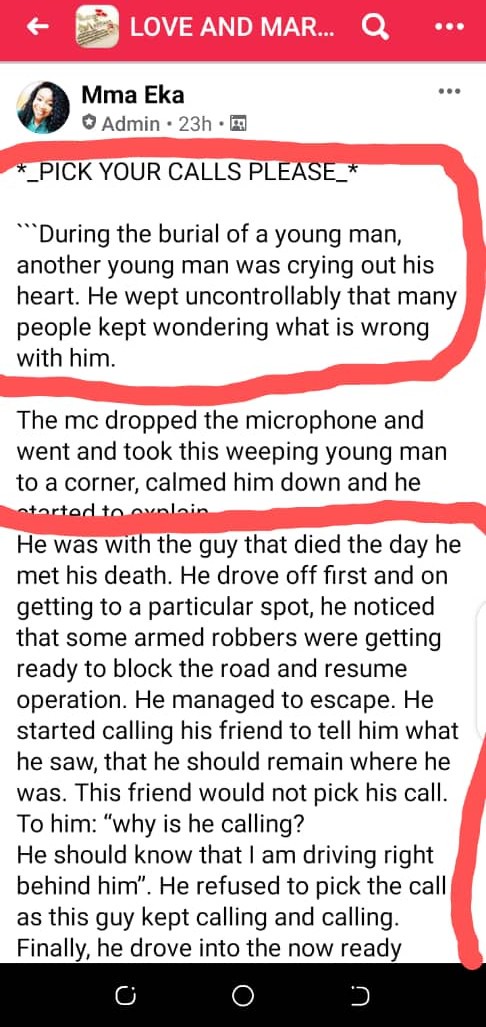 Sadly, unknown to the deceased man, the armed robbers were at the front of where he was driving to. He was intercepted by the robbers. That was how he was shot severally. After he was shot to dead, they collected his car.
Apparently, the man was crying bitterly because the friend killed himself. If he had picked his calls when the friend was calling him, he would not had died the way he did.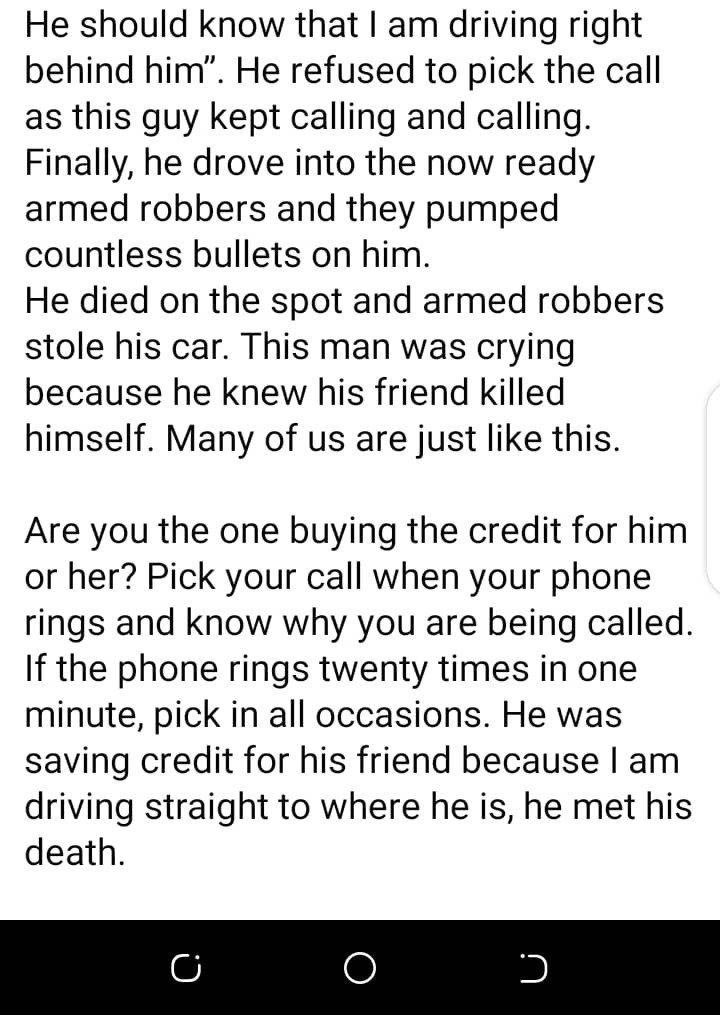 I am sure that you were able to learn one or two lessons from the story. No matter the distance between you and who is calling, always pick your calls when you are called, because you never can tell why the person is calling.
Share this content with your friends and loved ones. You never can tell whose life you will save with it.
Content created and supplied by: OriginalCreator (via Opera News )