Stop Giving Too Much Exposure To The Fake Mallams And Fraudsters- J.A. Kufour Tells Ghana Media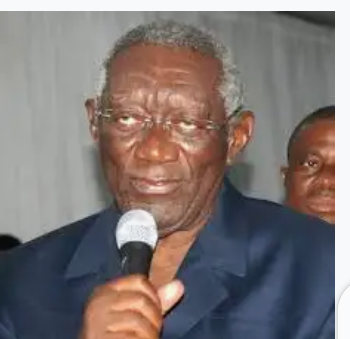 The former president of the republic of Ghana, His Excellency John Agyekum Kufour (JAK) has advice the Ghana Media houses that they must not giving permission to the fake fraudsters avd fake Mallams on the tv and the radio stations.
Former president J.A Kufour said that, he thinks these two children who killed their best friend for ritual money is the influence from these so called false Mallams and the fraudsters.
Gone were the days when tv and radio stations were showing and talking educative programs for he children but today it's not like that. We use to watch concert party, Alan drama, by the fire side and other interesting programs. If these media continue to pave way for these false Mallams and fake fraudsters our generation will be in a big mess.
As youth we must let the NCA discourage all these shows running on some tv stations. Whenever you want an educative programs to watch, all you will get are these fraudsters.
Content created and supplied by: GhNational_News (via Opera News )