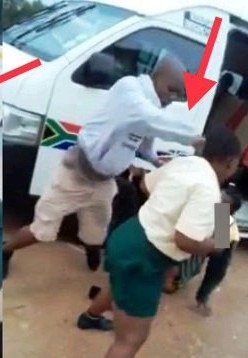 Sometimes i wonder why some people do things that looks unreal and very hard to believe. The fact is that wether people are watching us or not we should try to conduct ourselves in an appropriate manner that wouldn't put us into trouble. Generally speaking, people do things to disrespect eachother which has become something common in our society.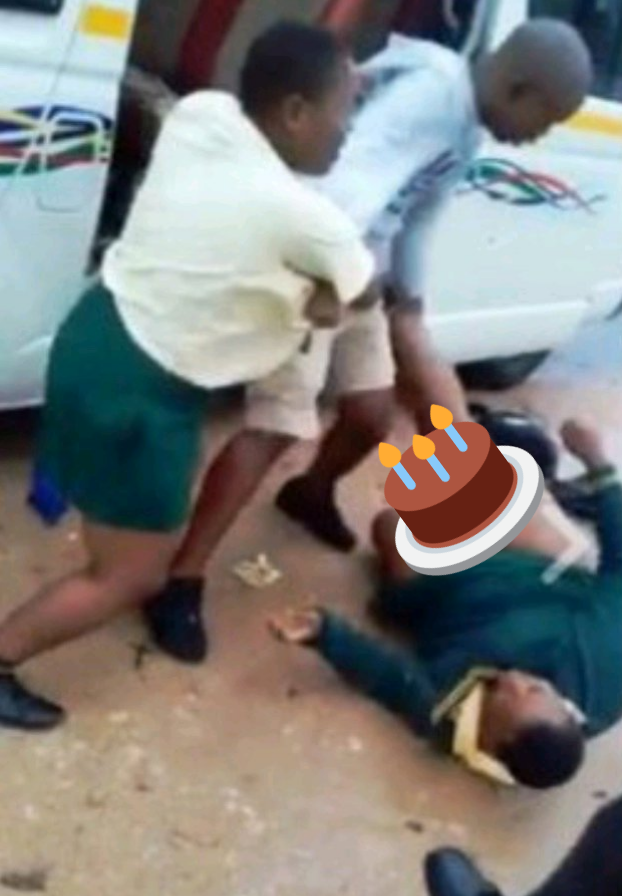 Pictures circulating on social media shows a man beating up two ladies in uniform, he was caught molesting these young ladies in public while others were recording them. It was learnt that the two ladies disrespected him which provoked him and made him beat them like babies.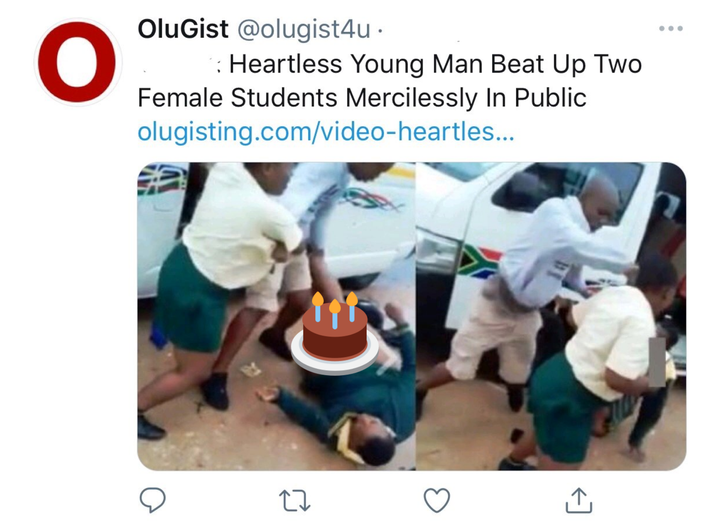 This is very bad because no matter what they might have done it's so inappropriate to lay your hands on women especially in a public place like this. Again, if the ladies decide to take it up with him it might be a big problem for him.
see what people are saying below: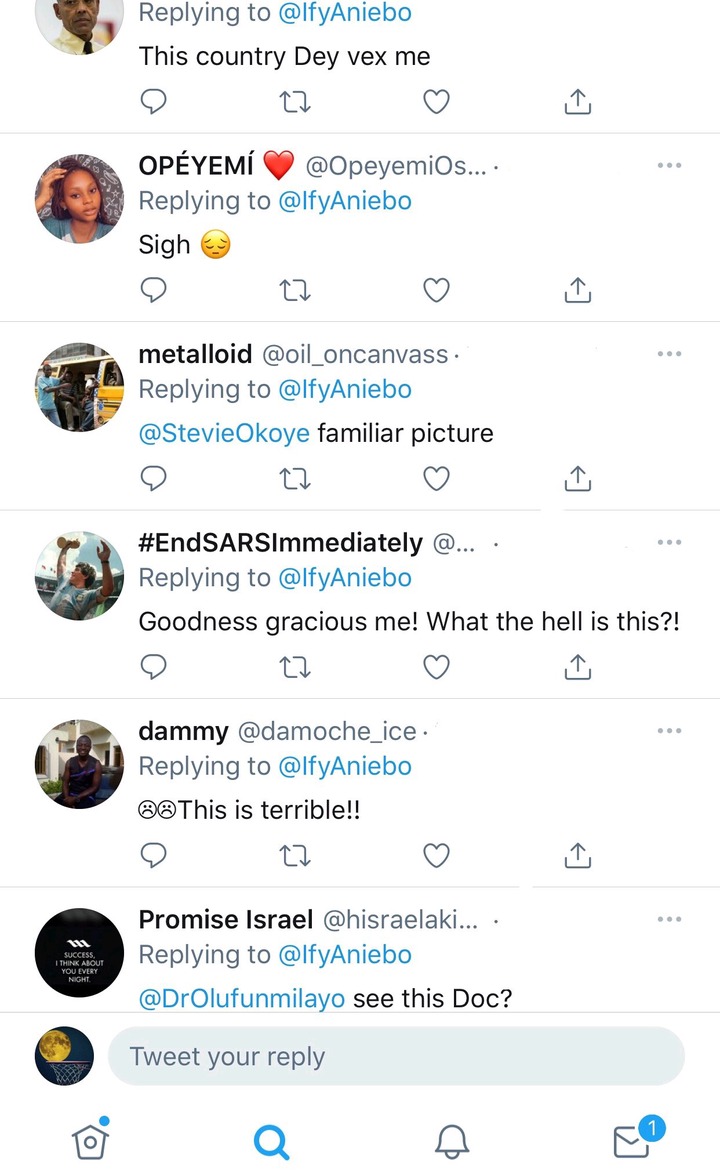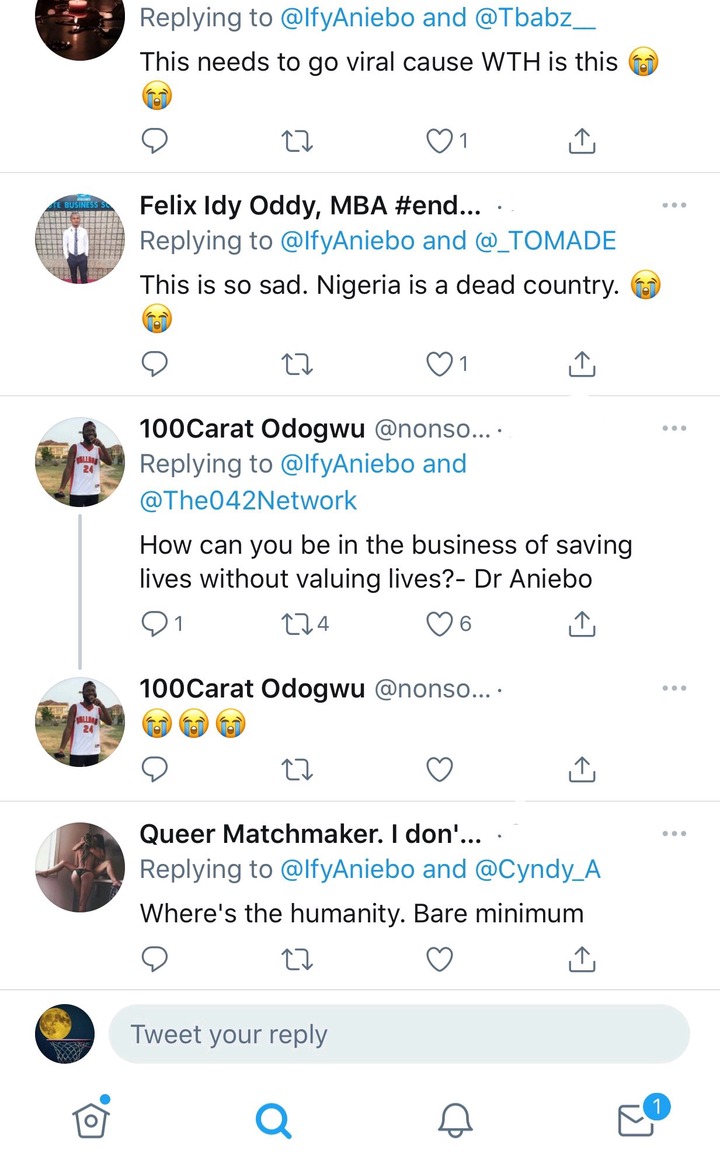 It the pictures uploaded on social media, you can see how the man was trying to overpower the two ladies simply because he's stronger than them, but i also blame the people who were watching him molesting the ladies, serious action should have been taken against him.
Content created and supplied by: Brilliant_Yadah (via Opera News )