Tears flows at Kumasi Bremen as lawyer reads a dead man's will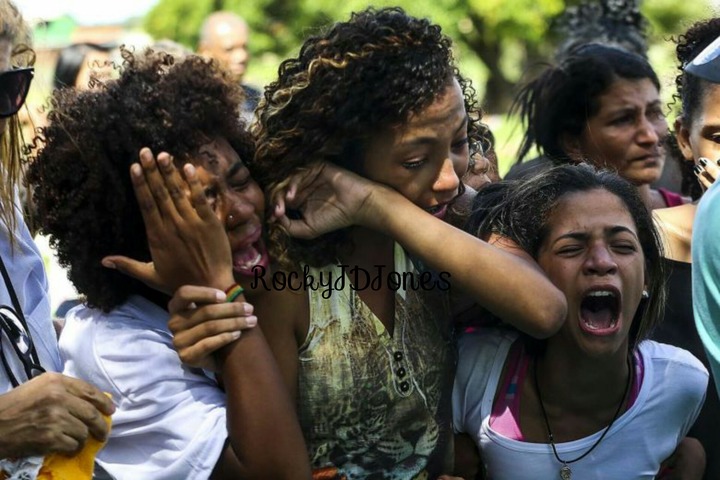 The dream of taking over your husband's assets and protecting them for your children, is the bigger picture every woman looks to, when her husband passes on. The dream of Florence Enapah, could not manifest as she landed with nothing, from her husband's will. Enapah Florence is the sole wife of the late PEng. Robert Kibuga, who died on the 8 day of June 2020. Engineer Kibuga whiles alive, was the senior Engineer in PLB Group of companies, where he was a shareholder too. Besides the PLB, Kibuga had his own engineering and construction company which he founded, with another friend from PLB. Until this morning, Kibuga was still the head and major share holder of Ross Engineering Firm. 
Engineer Robert Kibuga when alive, took education serious, and it was by his education that landed him to have a successful life. Kibuga lost his father, when he was little. He did not lose his father to death, but lost his father to financial situation. The man who family failed to honor in Kibuga's biography, was a northerner who failed to take fatherhood responsibilities. Kibuga was an akan born to a northern father, but an Asante mother. The father neglected the mother when she told him of Kibuga, and never cared for them. 
The father later came back in 2013, when he heard of his son's success stories. But both the son and the mother never gave room for him. It was been the struggles and toils of Eno Erica (Eno Eri) which took care of Kibuga, until he became who he was. Robert Kibuga never hold down his mother because, it was her who sacrificed everything to make sure he had a better life. Robert Kibuga after attaining maturity, made plans to marry his long term woman. They got married and had three children, all females.  
Robert never cared for anyone except his mother and family, but when he died, was when the family knew he loved the mother more. Robert died in an accident on Yendi road when they were going to inspect a construction work. The Toyota Land cruiser they were driving in, crashed the back of a trailer and he and the driver died on spot, that day. He died in June 2020, and was buried in Bremen on Saturday 19 February. As the family funeral celebration arrangement was, today was the fortieth day celebration of Robert's final funeral rights, which was to mark accounting of the funeral and other matters. 
It was during the accounting, when two lawyers from Jackson Associates, made entry to the family house at Breman. They requested the permission to read the written will of Robert, which was hand written and signed by himself before dying. In the will which was written in 1994, saw Robert Kibuga, telling who should inherit everything when he passes on. Robert after getting married, did not change the will which was made two decades ago, but instructed his lawyers to read to everyone after his death.
Robert started his will by telling how his mother struggled and how his father abandoned him and the mother. He made mentions of several times where his mother went without food, just to have food for him to eat. He wore bad uniforms to school but his mother raised him to become an Engineer. To my mother Eno Eri, I have nothing to give you mother, except everything I have. You made me get all these things, and today if am not there for you, everything I have acquired in life is yours. Robert's will reads, tears couldn't stop flowing from the eyes of Eno Eri, as she fell to the ground crying uncontrollably. The children were next to lie beside their grandma who couldn't stop crying. Family asked for the wife, but nobody's name was in the will except the mother, Erica Kibuga. Not even the children's name was in the will, which was read by the Samuel Minta ESQ. 
Including Robert's Kibuga's asset is two shares from two companies, three houses and four plot of lands. He has six stores which deals in construction heavy duty equipment rentals and rocks blasting. The 76 year old woman who hasn't step a foot in a classroom before, will be the one to manage all these properties. Eno Eri will be the one to decide, whether the children will get something from their father's properties, or the wife will get some from her late husband's properties. Whatever happens, will be the decision of the old woman to make. Everyone who was at the family house at Breman UGC house 14 block F, cried this morning for the emotional wreck Robert Kibuga, placed his mother into.
Content created and supplied by: RockyJDJones (via Opera News )