Woman dies shortly after preventing doctors from operating on her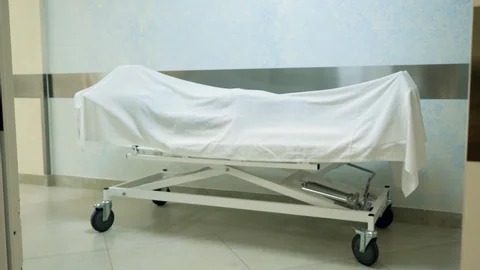 Nkwanta residents in the Akim South district, has gone into mourning after one of their own, died this afternoon at Nkwanta Health Clinic. Akua Frodua, a Saturday church worshiper, has been called to the land of her Maker, after she stopped medical officers from doing what would have saved her from death. Akua who died at 39, was an elder in the Faith Church at Nkwanta. It is believed by church goers of the Faith Church that, surgical knife is not allowed to touch them, even if they will die. If they die, they die for the Lord has since been the slogan of members, who attends the Faith Church. The Faith Church is a Saturday church, belonging to the "Jide kookoo" Christian fraternity. They meet every day for prayers, but worships on Friday morning to afternoon, and Saturday morning to the evening. Sundays are for their resting days, as the sister of Akua made me aware. 
Akua is the only member of the Faith Church, from her family. Most of their family members were part of the church, but couldn't live on the church's rules and regulations, so they ejected themselves from the church. Akua has since adolescence been a member of the church, and it was not news to some, when she was graduated to be an elder of the church four years ago. She was on her way to be a pastor in the church, if it wasn't for her death. Your fifth year as an elder of the church, automatically promotes you to be ordained, as a Jide pastor. And Akua who has served well, was on her journey to be one when she met her death this afternoon. 
Akua has since 2014 been fasting and praying, for the one fruit which gives women happiness in marriages. She was given one by her Most High when her prayers was answered last year. The one which she was supposed to be born today, died along with the mother Akua. Akua was at her farm fetching food and firewood with her husband, when she sensed her time was due to hold a child. She called for her husband who was few metres away from her, and he was able to get there in time. 
There was delays from getting Akua from the farm to the roadside, because of the long distance the farm was, away from the road. And because of her situation, they couldn't go faster. Akua was able to make it to the roadside after an hour of struggles. They were lucky when they got to the road side, as a fully loaded caravan was passing. Four people were forced to move from their seat, to make way for Akua in the car. One woman tried doing all her best, and the child wasn't coming. 
They should have stopped, but they kept trying, forcing Akua to deliver in the car. The child who was coming with his legs, wasn't seen in time by the women helping Akua to deliver. They stopped forcing Akua when they realized the legs of the child was coming. Akua was able to get to the Nkwanta health centre in time but the child was almost gone. Akua who should have kept mute, so the child can draw oxygen from her, kept shouting to nurses and health officials to not touch her with a surgical knife. 
Akua kept misbehaving whiles the child's legs were hanging. By the time doctors were able to sedate Akua and touch her, the baby was already gone. They tried their best to save the child, but Akua's ranting was part of what made the child lose his precious life, said Midwife Angela. Akua couldn't make it and died along. The husband Gyedu, who couldn't speak was full of tears, when he saw the body of Akua and the child. Sister of Akua Frodua, blamed Akua for been reckless and putting the whole family at a loss. The family has just lost one of their own, and was in the process of preparing for his burial next month, when Akua's death was announced to them this afternoon. She died around 3pm this afternoon.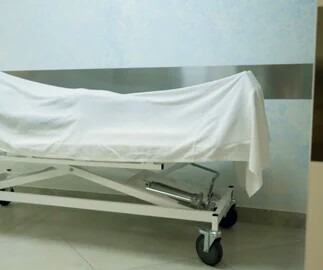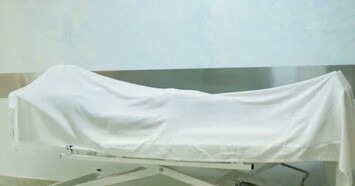 Content created and supplied by: RockyJDJones (via Opera News )