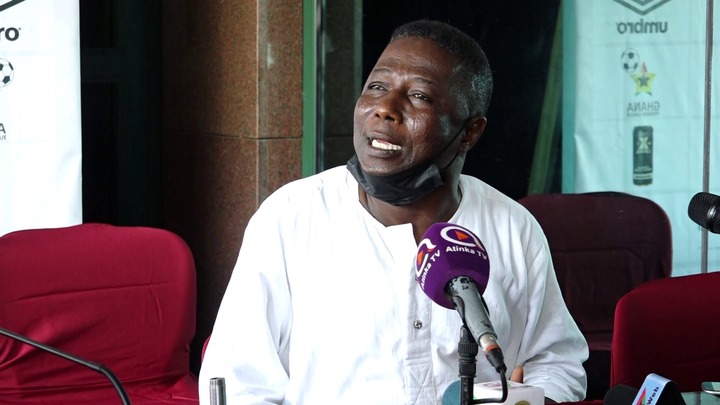 Board Members of Glorious Accra Hearts of Oak yesterday afternoon addressed the media about the recent happenings in the club after the Supporters front demonstrated and locked up the Secretariat preventing staffs from working.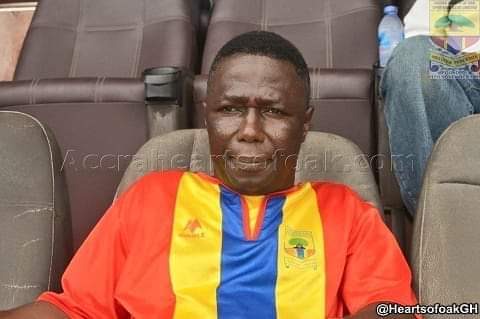 In the press briefing Dr Nyaho Tamaklo represented the board chair and read the address. Other board members present were Sowah Odotei and Alhaji Akambi. 
Various questions were asked from journalists and the board responded. Alhaji Akambi was asked lots of questions as he's being fingered as the one destroying the team and influencing the coaches selection and other related issues. 
When asked whether he will resign from the job as majority of the Supporters are asking him to step down, he quickly responded
"I'm not ready to resign from the board, the supporters who are speaking ill about me have they offer me any job? Nobody love Hearts of Oak more than me"
Again he was asked why does he involve himself into everything which goes on and will not allow the management work and he responded " As a board member l make it my responsibility to make sure everything goes on well. No one can instruct me on what to do. I am only doing my work. 
Golden sports will continue to monitor the progress of the club and the Supporters and will update its readers and followers. 
Kindly like, share and follow us for more updates. 
Content created and supplied by: GoldenSports (via Opera News )