The race for the Italian 'Serie a' scudeto or cup and the race for the 'Serie a' Pichichi are getting extremely tough and more exciting. Over the weekends all Serie a' matches we're played except Juventus versus Crotone which was played yesterday.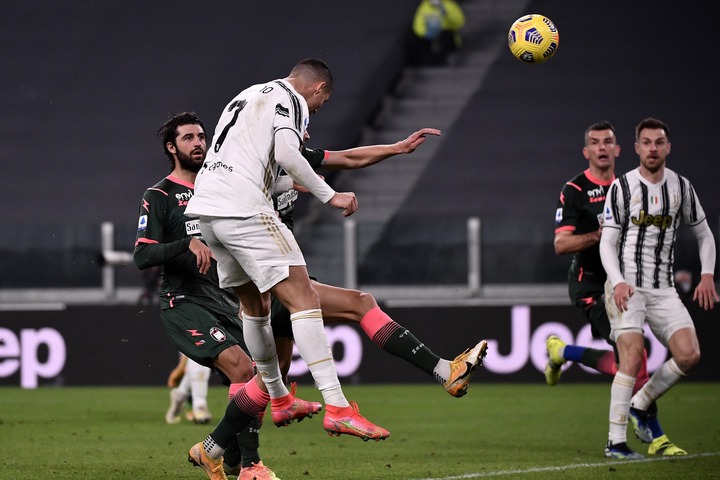 One of the big match which was played over the weekends was the local Derby match between AC Milan and Inter Milan.
By courtesy of Laturo Matinez two goals and Romelu Lukaku one goal helped the current 'Seria a' league leaders to inflicted 3 goals to nill defeat upon one of their big rivals AC Milan.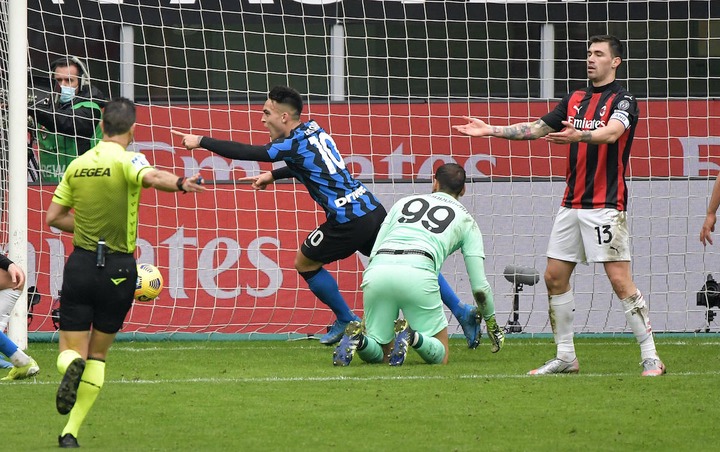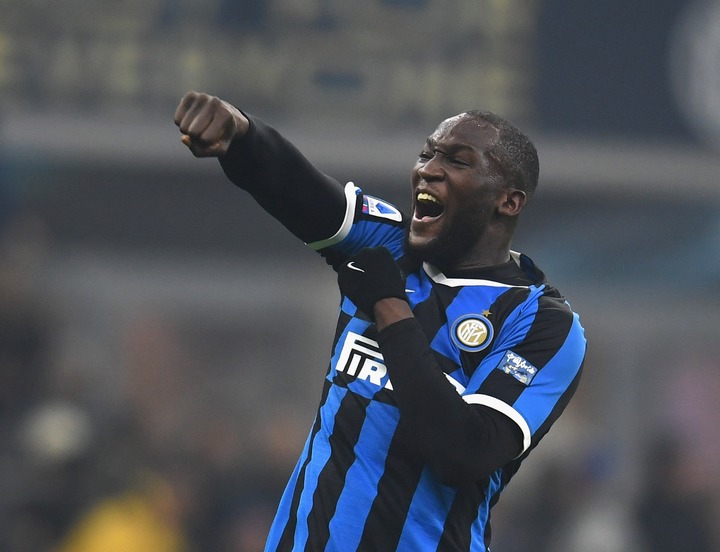 Yesterday the reigning Serie a' champions Juventus were able to close the gap of the league table by defeating struggling side Crotone by three (3) goals to nill. Christians Ronaldo scored two beautiful headers and also added a another goal.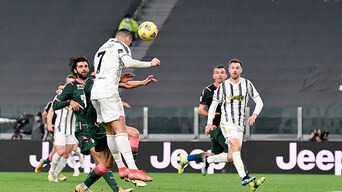 Ronaldo scored twice yesterday has surpassed or overtaken Romelu Lukaku from the first spot in the Serie a' topscorers or Pichichi race
Take a look at the current race for the Seria a' golden Boot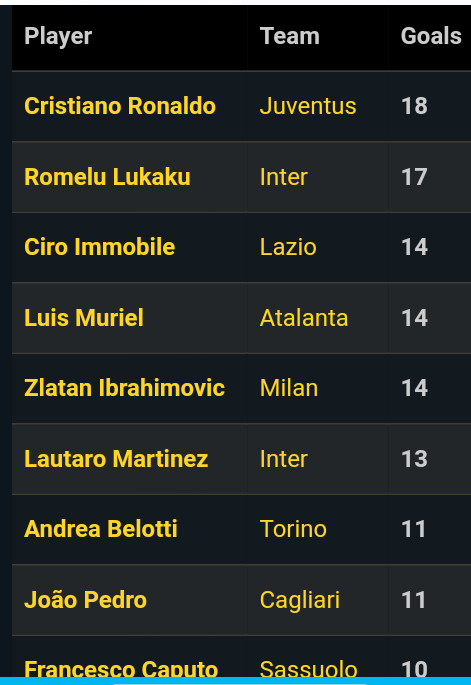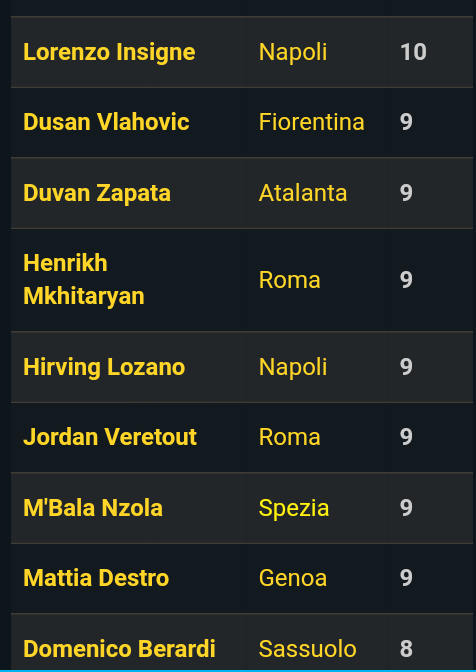 This Juventus win has moved them to third place with still a game in hand. If Juventus wins their outstanding match, Juventus can also challenge the Serie a' scudeto because they will close the gap between them and the first spot inter Milan by just 5 points.
Check out the current Seria a' league table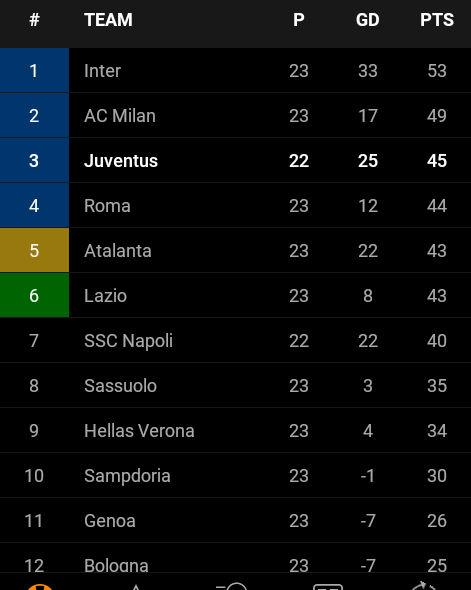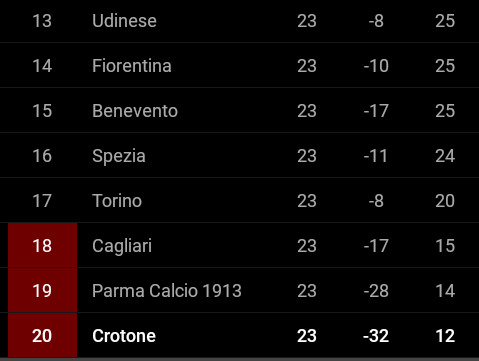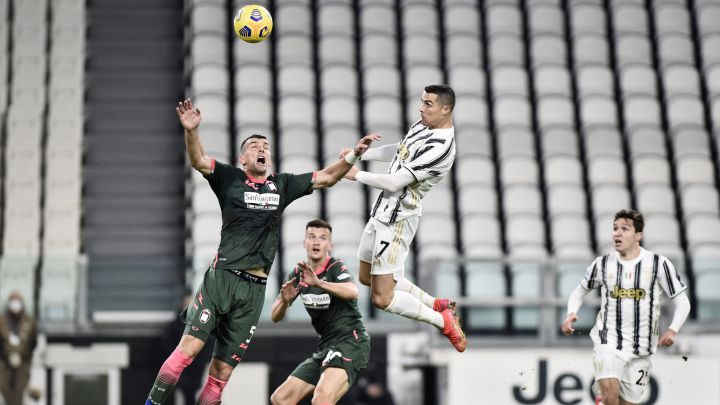 Can Christiano Ronaldo win his first serie a' golden Boot since he joined Juventus in 2018?
Your views are welcomed.
Please don't forget to share and like for me. Thanks
Content created and supplied by: Jonnexgh (via Opera News )