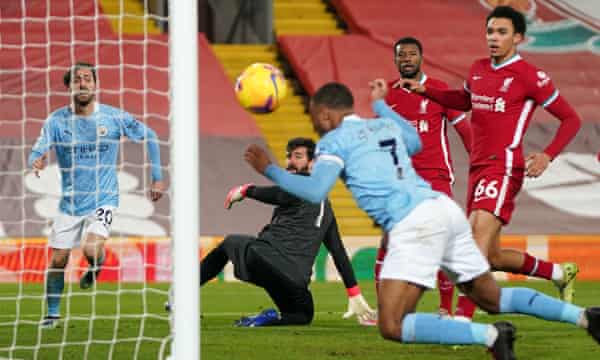 It was a grand performance by Man city as Liverpool keeper Allison Becker gifted the Cityzens a 4:1 victory with two costly mistakes and city are now run away league leaders and very likely to be crowned league champions again.
Another highlight of the match was when City defender Oleksandr Zinchenko decided to lie behind his team's defensive wall when they conceded a freekick in the first half of the match.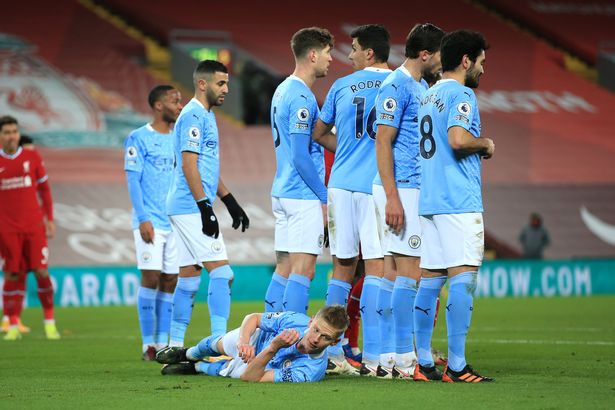 In their determination to not allow Liverpool to score,they tried hard to seal all loopholes as evidenced by the action of Zinchenko.It is quite rare in football but Zinchenko lay behind his defensive wall to make sure that the ball did not pass through the players feet when the free kick was taken and the defensive wall had to jump high.Indeed it was action supported by his colleagues as Ruben Diaz, shortly before the free kick was taken, got down to hold Zinchenko by the head and pull him closer to the defenders's feet to cover the spaces well.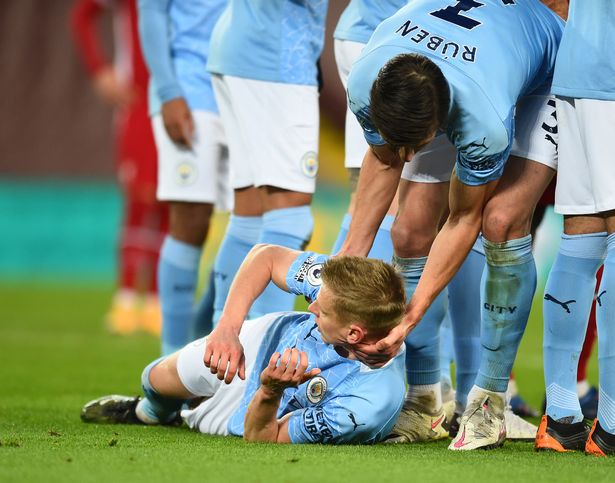 Ronaldo and Messi have scored free kicks through players legs before and this action is likely going to become common in football as teams make sure they do not concede goals from free kicks.
Pictures are for illustration purposes.
Content created and supplied by: Gottessohn-David (via Opera News )