Kylian Mbappé the Paris Saint-Germain forward an French international has yet again written his name in the history books of Europe.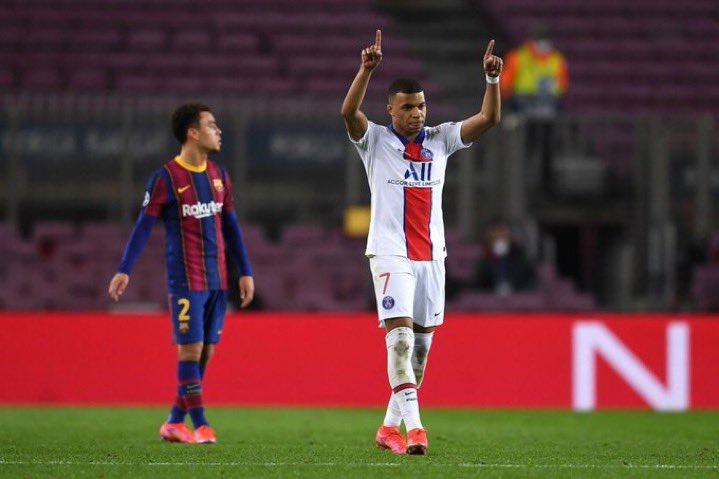 Kylian Mbappé was Absolutely outstanding in Barcelona's game against Paris on Tuesday 16th,February,2021.
He scored the equalizer in the 37th minute of the game for Paris saint-Germain after Lionel Messi converted a wonderful penalty before the first half of the game.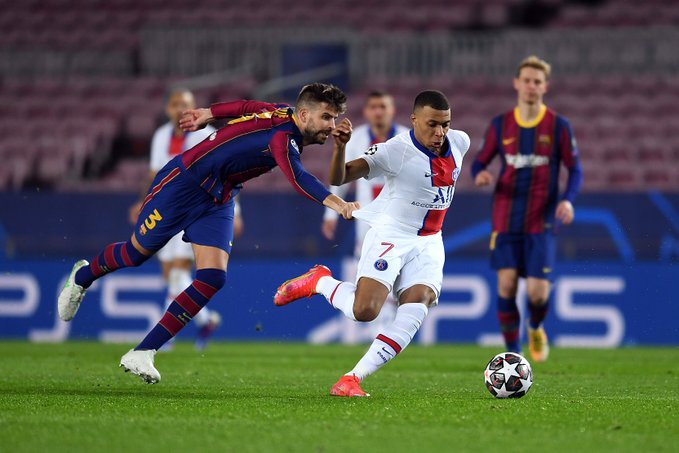 Kylian Mbappé scored another in the second half to give Paris saint-Germain the lead in the game
In doing so, Kylian Mbappé is the third French player to score 8 goals in the knockout stages of the champions equaling the record of Zinedine Zidane, the France legend.
Benzema is the French player with most goals followed by Henry and now Mbappé.
Benzema has 18 goals in total, Thierry Henry has 12 goals, Zinedine and Mbappé 8.
Kylian Mbappé and created more chances and 
completed more take-ons than any other player on the pitch at Camp Nou .
Content created and supplied by: HarrySports (via Opera News )