Bayern star Robert Lewandowski must be voted as the official Ballon d'Or winner for 2021 after the 2020 awards were canceled last year.
There was no doubt that Lewandowski was going to win the Golden Ball after he scored an incredible 55 goals in 47 appearances for Bayern, winning the champions league and DFB Pokal.
France Football, who run the Ballon d'Or decided that it was unfair to award the accolade considering different competitions were affected in different ways which meant some players had less advantage over others in terms of their ranking for the award.
Because of this reason is well accepted, but in this 2021 season the Bayern Munich Star Robert Lewandoski have proved again that he deserves the ballon d'or this season too.
Last year the French Football was not able award any because of the pandemic and other leagues were cancelled or they call it null and void so the ballon d'or was not given to any player but clearly deserve Lewandoski the Bayern Munich player.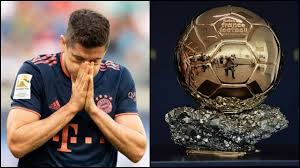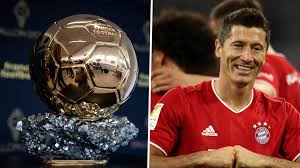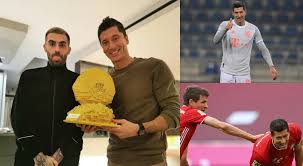 Content created and supplied by: BenUpdates11 (via Opera News )