All three of England's first half goals were facilitated by Chelsea stars as Kai Havertz netted Germany's second goal of the night
Chelsea have 10 of their men out on International Duties as we look at how all of those got time performed. 
England U21 took the early start but failed to materialize win as they lost 1-0 to Switzerland. 
Callum Hudson-Odoi was the only Chelsea material fielded in the U21 section with Conor Gallagher being an unused sub. 
It although wasn't the desired game for Callum Hudson-Odoi who got nothing more than a dissappointing yellow card after failing to hit targets severally. 
The Three Lions provided the result for England with a thunderous 5-0 win over San Marino with Mason Mountgrabbing the biggest accolades in the first 45 minutes.
Straight into the second half, Mason Mount was pulled after he has provided an assist to one of the England's first half three goals.
It indeed was a night to remember for Mount who also almost equaled Xavi's 8 big chances created from open play in a Europa Qualifiers' match.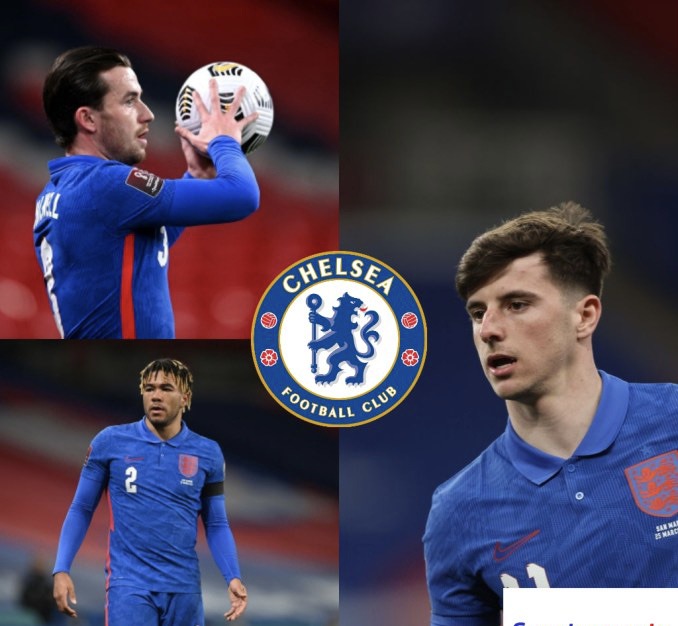 Both Ben Chilwell and Reece James got time as well as they didn't let Thomas Tuchel down, providing the rest of the two assists making the first half score 3-0.
Ben Chilwell's 45 Minutes for England 
-1 Assist 
-95.2% Pass Rate
-4 Key Passes 
-1 Cross Completed 
-1/2 Long Balls
-1 Big Chance Created
-5 Chances Created 
-5 Recoveries
Reece James' 45 Minutes for England 
-1 Assist 
-1 Blocked Shot
-5 Duels Won
-90% Pass Rate 
-3 Key Passes 
-2/2 Crosses Completed 
-1/1 Long Balls
-2 Big Chances Created 
-4 Chances Created 
It's of course impressive to note that all three of England's first half goals came from Chelsea player's efforts.
Only Ben Chilwell saw the end of the game as Reece James was also subbed minutes into the second half.
Kai Havertz blew the whistle from Germany with a Masterclass finish to net Germany's second goal of the game.
Below is a video of the German's super class finish.
Kai Havertz 45 Minutes for Germany 
-1 Goal
-81.8% Pass Rate 
-3/3 Aerial Duels Won
-1/1 Long Balls 
-1 Recovery 
Timo Werner also got time but appeared to be very late on the wall clock and as such failed to make any noticable impact.
Antonio Rudiger remained a significant part of the Germans defense with a clean sheet match booked for him already. 
Andrea Christensen ran the show against Israel with. 
Andreas Christensen Vs Israel
3 Clearances
3 Blocks
1 Interception
0 Dribbled Past
92.1% pass accuracy
4/5 Long Balls Completed
1/1 Ground Duels Won
2/3 Aerial Duels Won
100% Dribble Success
1 Cleansheet
Christian Pulisic got his turn with the American squad but was pulled off after the first 45 minutes with USA later going on to win the match. 
The winger didn't attract any injury though but did not net any goal neither did he make an assist before being subbed off.
Content created and supplied by: Dailynews24\7 (via Opera News )