Sensational Dreams Football Club forward and Black Satellites striker, Percious Boah has given a word of advice to his U-20 team mates who recently returned from Mauritania.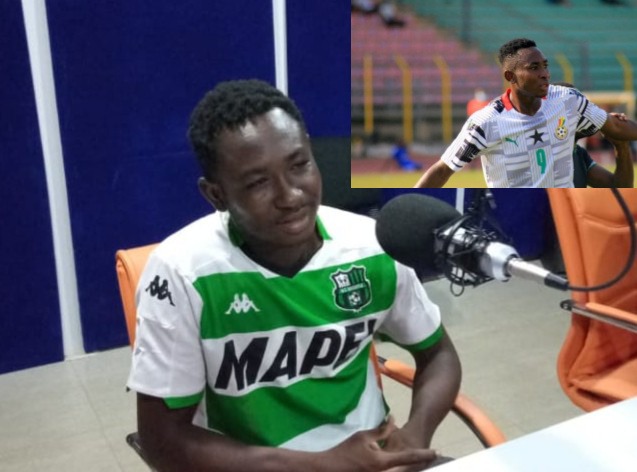 Percious Boah speaking with Sir Monosovic on Rich FM 98.7 sports show in an interview said that he for see most of the players in the National Under 20 team likely to reject their managers for some reasons.
According to Percious, there has been a lot of discussion between him and some millionaire managers in Ghana about his contract. He is receiving calls from the football people day and night all in the name of getting him out of contract with his current manager.
He added that, those who approach him opens up to him and discuss a heavy contract deal with a lot of money in it for which if care is not taken, any player is likely to take it and forget the one who actually helped him to be better player now.
Boah said, the Under 20 Total Africa Cup Of Nations organized by Confederation of Africa Football (CAF) in Mauritania was the greatest opportunity for any player who had the chance to get involved. There were other players who couldn't make it to the trip but were equally good.
Every single manager is responsible for getting such opportunities for his player and it's all about hard work and managerial experience. Managers spend huge sums of money before getting his player up there and players must acknowledge that, he said.
So I tell all the Under 20 team players to be faithful to their managers and stick to their directives without having any problem with them.
Irrespective of the amount of money someone shows to you as a player to get you out of contract that you have with your manager, don't let it destroy the cordial relationship you have, Percious Boah finally advices.
Content created and supplied by: GH_InformationCenter (via Opera News )