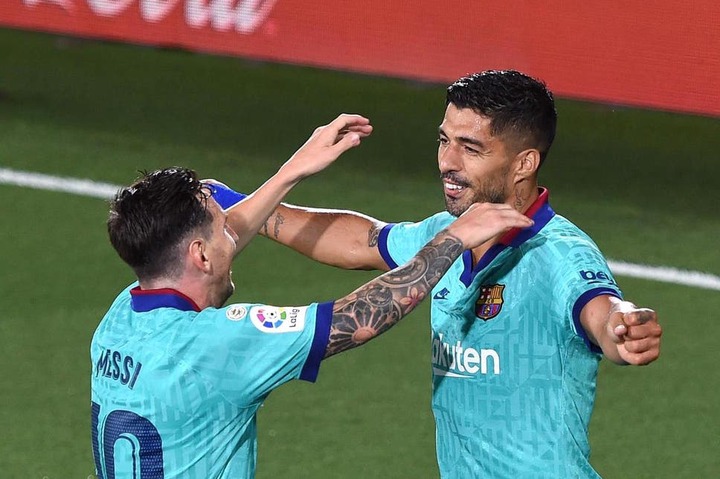 Luis Suarez and FC Barcelona terminated their contract in the summer, allowing the Uruguayan to join Spanish rivals and La Liga leaders Atletico Madrid on a free.
Luis Suarez has performed remarkably well in the Los Rojiblancos shirt, contributing with goals and assists.
FC Barcelona on the other hand has struggled to find their rhythm this season, compared to the FC Barcelona we all knew with Luis Suarez in the side, they are poor. They were previously well beaten on home turf by PSG and drew to Cadiz in the La Liga. Their frontline post-Suarez has not been able to perform to expectation and this has cost the team a lot of points in the league and a win in the first leg of the Champions League round of 16 against PSG.
Suarez was interviewed by 'France Football' and was asked whether he misses Messi and this is what he said, "Of course I miss him. Aside from the player that we all know, he is Leo, my friend who I am missing. Our day to day, our talks, not only about football but also about things in life. Our children would play together and got on really well, they also miss each other. We all knew that this change was going to come, and, owing to our ages, we had to prepare for it."
He was again asked whether he thinks Messi and Barcelona misses him and this is what he said, "That is a question for Leo in reality. In any case, I am not being missed by the manager (Ronald Koeman) because he said that he was happy with my decision to leave. Maybe Leo is missing his friend on a daily basis".
Content created and supplied by: MacBeastSports (via Opera News )