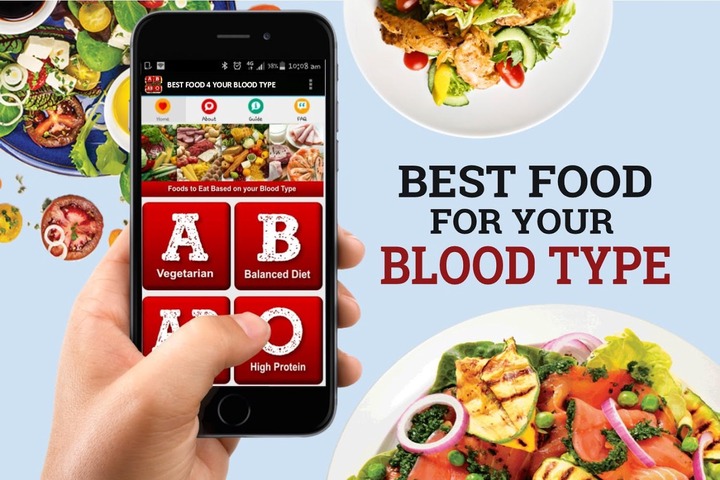 There are 4 main blood groups (types of blood) – A, B, AB and O. Your blood group is determined by the genes you inherit from your parents.
Each group can be either RhD positive or RhD negative, which means in total there are 8 blood groups.
Antibodies and antigens
Blood is made up of red blood cells, white blood cells and platelets in a liquid called plasma. Your blood group is identified by antibodies and antigens in the blood.
Antibodies are proteins found in plasma. They're part of your body's natural defences. They recognise foreign substances, such as germs, and alert your immune system, which destroys them.
Antigens are protein molecules found on the surface of red blood cells.
Every human being belongs to one of this groups which some time defineds our character's.
Let's look at what's is good for our body per our blood group
Type "A"- The Cultivator
Dietary Profile
• Vegetarian- Use Plant-form Protein, not animal
• Vegetables- Broccoli, Carrots, Romaine Lettuce,& Spinach
• Tofu, Seafood, Grains, Beans, Legumes, Lentils, 
• Fruit- Blueberries, Blackberries, Cranberries, 
Prunes, & Raisins
• Soy Cheese & Milk
Wt. Loss Key
Avoid:
• Animal Protein/Meat 
• Dairy
• Kidney, Lima, & Navy Beans
• Wheat
• Eggplant, Peppers
• Tomatoes
• Cantaloupe & Honeydew melons
Type "B" The Nomad
Diet Profile
• Balanced Omnivore Meat, but NO Chicken
• Dairy- Farmer, Feta, & Mozzarella Cheese 
• Grains
• Beans- Kidney, Lima, Navy
• Legumes
• Vegetables-Broccoli, Greens, & Cabbage 
• Fruit- Pineapple, Plums
Wt. Loss Key
Avoid:
• Corn, Lentils, Peanuts, Sesame Seeds, Buckwheat, Wheat, Amer. Cheese, Ice Cream. Pumpkin, Tofu, Rhub.
Beneficial:
• Greens, Eggs, Venison, Liver
• Licorice Root
• Tea
Type "AB"- The Enigma
Diet Profile
• Mixed diet in moderation
• Dairy
• Meat- small amounts
• Seafood
• Navy, Pinto, & Soy Beans
• Greens- Dandelion, Mustard
• Kelp 
• Figs, Grapes, Plums, & 
Pineapple
Wt. Loss Key
Avoid:
Chicken, Pork, Haddock, 
Lobster, & Shrimp, Red Meat
• Kidney & Lima Beans
• Seeds, Corn, Peppers, Mangoes, Oranges, Guava, Buckwheat
Beneficial:
Tofu, Seafood, Dairy, Greens, 
Kelp, Pineapple
Type "O"- The Hunter
Diet Profile
• High Protein Meat Eaters
• Meat- Beef, Turkey
• Fish- Salmon
• Vegetables- Artichoke
• Fruit- Figs, Plums
• Mozzarella Cheese
• Limit- Grains, Beans, Legumes, Peanuts
Wt. Loss key
Avoid:
Pork, Wheat, Corn, Kidney & Navy Beans, Lentils, Cabbage, Brussels Sprouts, Cauliflower, Potatoes, Melons, Oranges, and Mustard Greens
Beneficial:
Kelp, Seafood, Salt, Liver, Red 
Meat, Kale, Spinach, Broccoli, Greens
Thanks for reading
Content created and supplied by: MaKorley (via Opera News )