Within the first quartet of the league Hearts of Oak has changed almost three quality coaches all in the name of bad performance. I can't think far why a club of such status can not afford to appreciate good things. This are all laid on one person in the members which is Alhaji Akambi. Multiple reports that emerged on Tuesday suggested that the former Berekum Chelsea gaffer has left the club.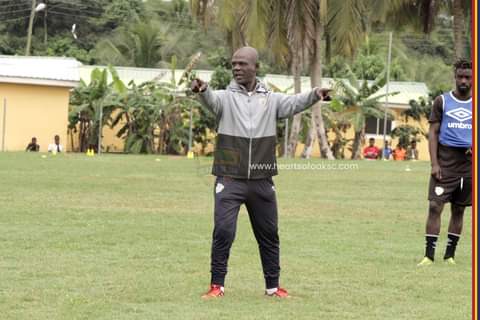 According to Opare Addo, Asare Bediako has not informed the club about his departure. "We've only seen it on social media and we deal with official information. Asare Bediako joined Hearts of Oak at the start of the 2020/21 season after he terminated his contract with Berekum Chelsea.
However, after just 3 months at the club, Coach Asare has resigned from his post. In a letter to the club on Monday, the former Berekum Chelsea gaffer revealed he's resigning due to circumstances beyond his control.
The Ex-Berekum Chelsea coach has not been treated fairly when the conducts of the board members is being measured with a tape. Situations has gone bad in so many ways such that none of the board were able to handle the issue with care and official talks. It was just a rumor all this while but has turned to be realistic this time. Hearts has been one of the best teams in Africa when it comes to internal matters but now they the poorest to deal with such matters.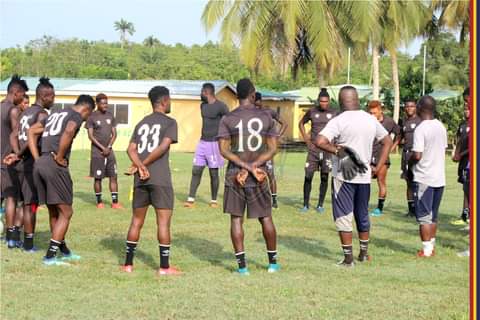 Finally, the authorities thought they were cheating and deceiving the coach but now Hearts of Oak has no coach as at now. Asare Bediako complained of accommodation problem but to no avail because the board members decided to give him hears. But what has happen now so far as the team and the coach is concerned. Saban Quaye was his savior as he rescue him from that patched motel he was lodging to his house for safety and professional reasons. But the just arrived Serbian gaffer, was giving a 4star hotel paying GHC1,500 each and everyday.
Content created and supplied by: Joshmosh99 (via Opera News )