A wedding is a ceremony in which a man named groom and a woman named bride gather as husband and wife to start a new family. The wedding can be traditional or white. Every goal is the same.
During the wedding ceremony, family, friends, and coworkers are usually invited to witness and celebrate with the partner. The invited guests came with gifts to give the couple something. This can be money, household utensils, tools, etc.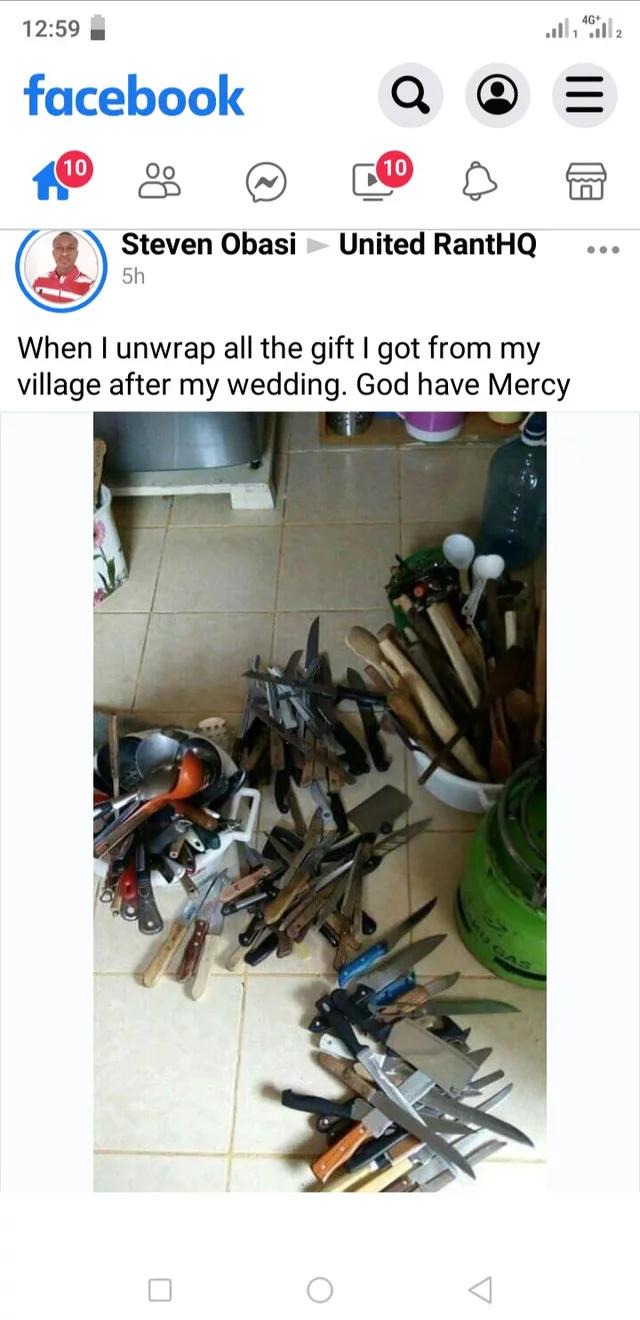 An identified man, identified by his Facebook name as Stephen Obassi, shared a chilling story about a gift he received during his marriage. The young man posted it on a Facebook group account known as United Rant HQ. In his post he wrote: "When I opened all the gifts I received from my village after my marriage. God have mercy."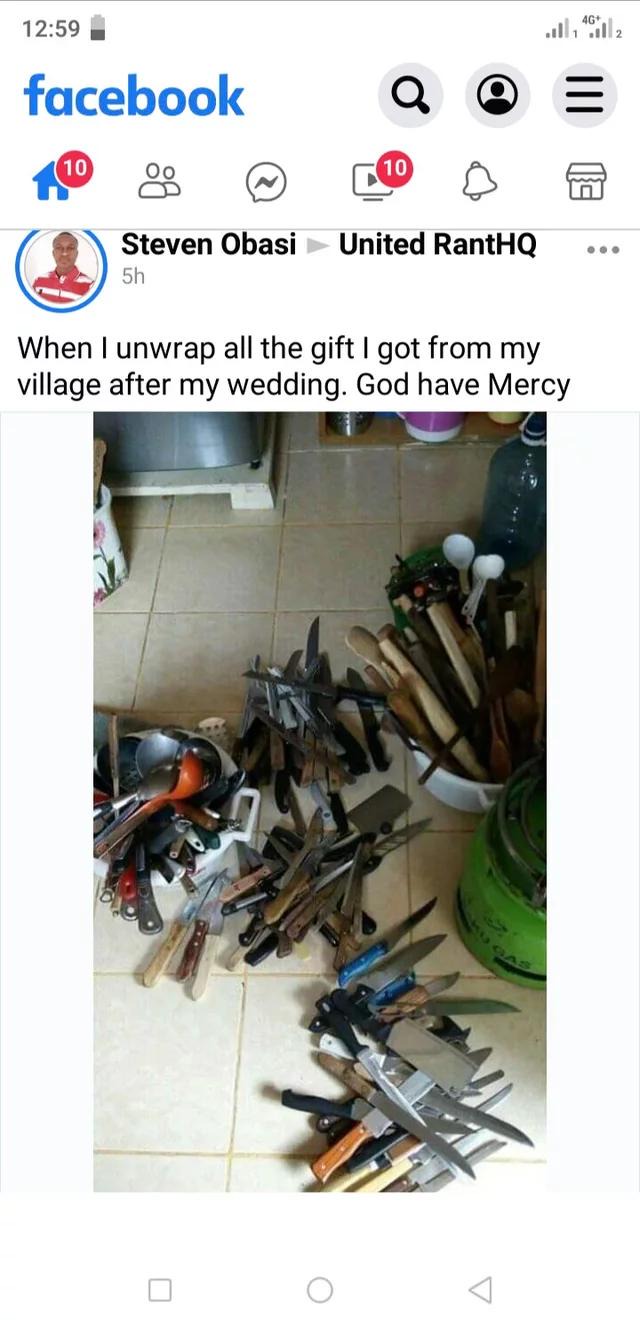 A quick glance at the gifts she posted reveals that they were plastic spoons, kitchen knives, aluminum spoons, sticks, etc.
The magic will never end. Very lovely people. Many people receive a gift that is worse than this one.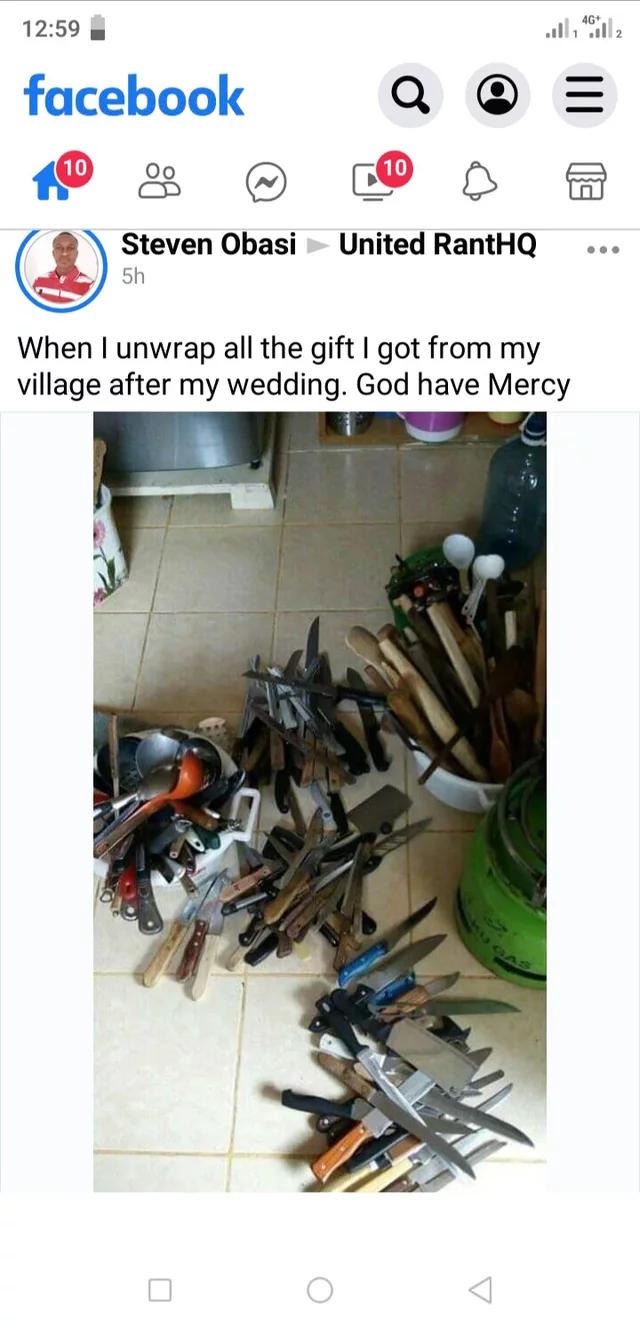 Content created and supplied by: Writer_Akiola (via Opera News )