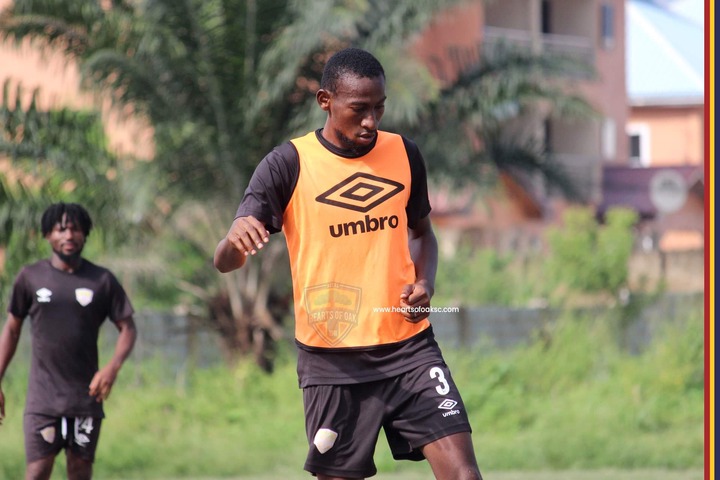 Lawali threatens to terminate his contract.
Accra Hearts of oak once again fell into the unseen trap of the agent of Kuti with investigation pointing to the fact that the players sold to the club were half fit. The players succeeded in hiding their injury and hearts also succeeded in hiring them without going to do medicals.
After the banter with the agent of Kuti who doubles as the agent for midfielder Lawali, one would have thought that hearts of oak would know how to handle a possible re occurrence of similar issue.
Lawali's injury could have been sorted out without it getting to the point where he will complain. In a meeting with the management of the club, information gathered from a management member indicate that the player was not happy and he accused the medical department of not taking good care of him. He has threatened to leave the club and report the club to FIFA so that the money owed him will be paid so he could go treat himself.
If reported to FIFA, hearts of oak are likely to pay close to USD1m.
Lawali, according to Hon. Vincent Odotei will be flown out of the country for treatment. He added that he will go alongside Kordie.
The manager of Lawali has joined the agent to issues this threat.
Stay tuned for more information.
Content created and supplied by: allglobalsports (via Opera News )