Wrestling is a combat sport involving grappling-type techniques such as clinch fighting, throws and takedowns, joint locks, pins and other grappling holds. The sport can either be genuinely competitive or sportive entertainment (see professional wrestling). Wrestling comes in different types[1] such as folkstyle, freestyle, Greco-Roman, catch, submission, judo, sambo and others. A wrestling bout is a physical competition, between two (occasionally more) competitors or sparring partners, who attempt to gain and maintain a superior position. There are a wide range of styles with varying rules with both traditional historic and modern styles. Wrestling techniques have been incorporated into other martial arts as well as military hand-to-hand combat systems.
Examples of some wrestlers are; Rey Mysterio,Roman Reigns,The Mhiz, Brock Lesnar,Braun Strawman, and many more.
All these techniques sounds dangerous as it can lead to death or injury.
Well, did you know some wrestlers died during matches some was as a result of the techniques mentioned above while others was as a result of sudden diseases such as,heart problems.
BELOW ARE SOME WRESTLERS WHO DIED DURING MATCHES AND WHAT CAUSED IT.
1. Malcolm Kirk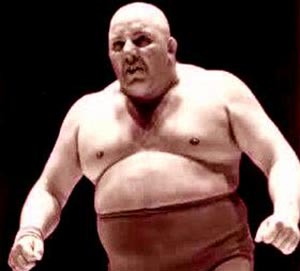 Malcolm Kirk (18 December 1935 – 23 August 1987) was an English professional wrestler who went by the ring name of "King Kong" Kirk as well as Kojak Kirk, Killer Kirkand "Mucky" Mal Kirk.[4] He started as a professional rugby league player before becoming a professional wrestler. Kirk died of a heart attack on 23 August 1987 after collapsing in the ring during a tag team match at the Hippodrome in Great Yarmouth, Norfolk, England. The wrestling event was run by Joint Promotions with the main event being a tag team match between Kirk and King Kendo (Bill Clarke) against Big Daddy(Shirley Crabtree) and Greg Valentine (Steve Crabtree) in front of 1,500 people.[5] Kirk's death and the aftermath contributed to the decline of professional wrestling in the United Kingdom.[6]
2. Plum Mariko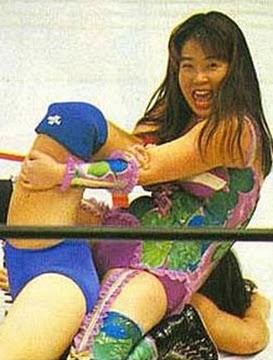 Plum Mariko is a Japanese professional wrestler who was 5.2 ft tall and weighed 54.88 kg. She was born on November, 1 1967 and died on August, 16 1997(29 year) at Hiroshima,Hiroshima, Japan as a result of injuries suffered in a wrestling match
3. Larry Cameron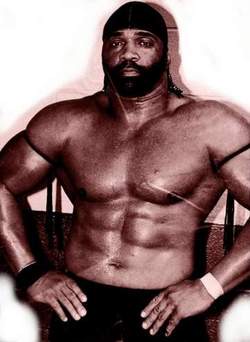 Larry Cameron was born on November, 4 1952 at Natchez,Mississippi and seized on December, 13 1993 at Berman, Germany aged 41 he was 6 ft 1/2 in and weighed 118 kg he made hi debut in 1985
4. Gary Albright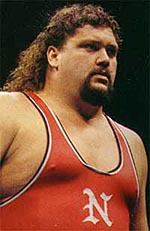 Gary Albright (May 18, 1963 – January 7, 2000) was an American professional wrestlerbest known for his work in Japan, first with UWF International (UWFi), and later All Japan Pro Wrestling (AJPW). In AJPW, Albright was a two time World Tag Team Champion. Albright was also known for his work with Stampede Wrestling in Canada, under his birth name as well as the ring name Vokhan Singh he died as a result of heart attack on January, 7 2000 at Hazleton, Pennsylvania, U. S je had a wife called Monica Anoa'i with three(3) children
5. Jeanette Wolfe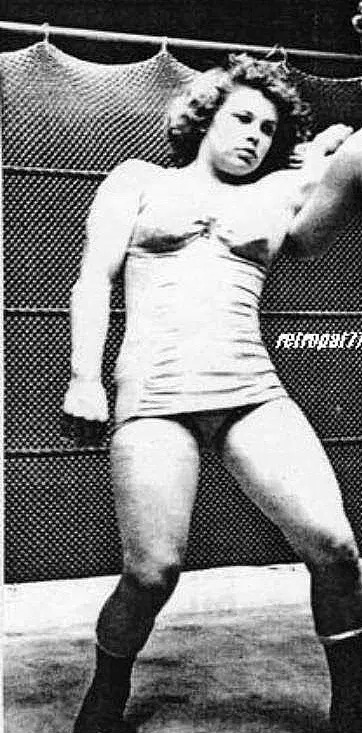 Janet Boyer Wolfe (June 13, 1933 – July 28, 1951), also known as Jeanette Wolfe, was an American professional wrestler who had a very short but promising wrestling career, being booked to come out on top of Mae Young on several occasions. She was the foster daughter of Billy Wolfe and Mildred Burke, one of the most successful female professional wrestlers of all time.[1] She was trained by her father, who operated a troupe of women wrestlers associated with the NWA
Birth nameJanet Boyer WolfeBornJune 13, 1933 at Orr, Minnesota, U.S.
DiedJuly 28, 1951(aged 18) at East Liverpool, Ohio, U.S.
FamilyBilly Wolfe, father
Mildred Burke, mother
Billed height5'3"
Billed weight120 lb (54 kg)
6. Mike DiBease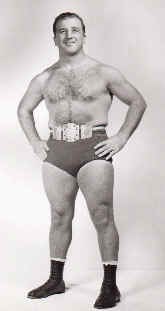 Mike is an American professional wrestler who was born on December 24, 1943 at New York,New york, United States and died on July 2 1959 aged 46 at Lubbok, Texas, United States he had a spouse who went by the name Helen Hild with a child named Ted DiBease who had three kids as well that is, Mike's grandchildren the American wrestler was 6ft tall.
7. Pedro Aguayo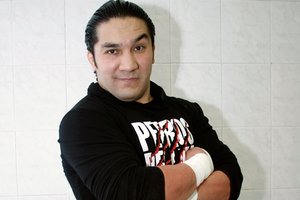 Pedro Aguayo Ramírez (July 23, 1979 – March 21, 2015) was a Mexican luchador or professional wrestler and promoter who achieved fame in lucha libre as Perro Aguayo Jr. or El Hijo del Perro Aguayo ("The Son of Perro Aguayo"). He was the real-life son of lucha libre legend Perro Aguayo and not a storyline "Junior".[3] Aguayo was best known as the leader of the Los Perros del Mal stable, which he started in Consejo Mundial de Lucha Libre (CMLL) in mid-2004. The stable became a significant draw in Mexican professional wrestling, peaking during Aguayo's storyline rivalries with Místico and Héctor Garza. In October 2008, Aguayo left CMLL to start his own independent professional wrestling promotion Perros del Mal Producciones, built around members of his Los Perros del Malstable. In June 2010, Aguayo returned to AAAafter a seven-year absence to start an invasion storyline involving his stable.
He was born on July 23 1979 at Mexico,Mexico City and die at March 21 2015 aged 35 at Tijuana, Baja California , Mexico he died as a result of cardiac arrest and cervical spine trauma .
8. Owen Hart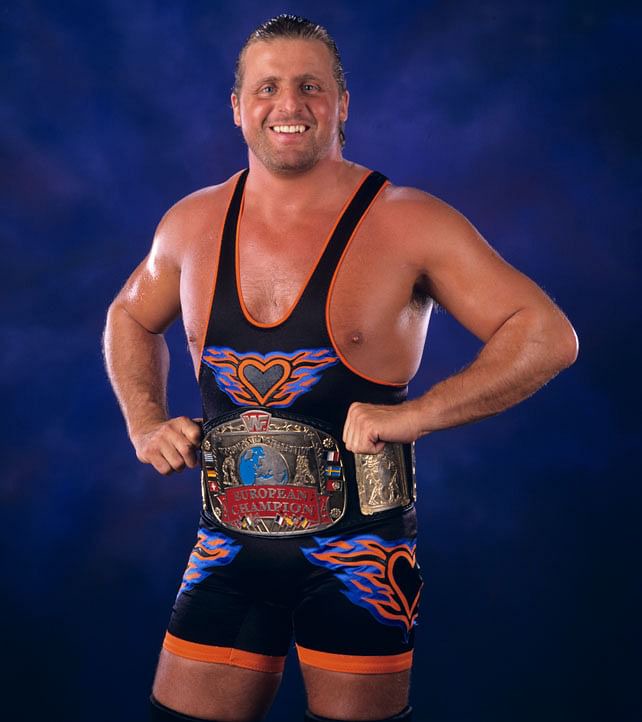 Owen James Hart (May 7, 1965 – May 23, 1999)[1] was a Canadian professional wrestlerand amateur wrestler who worked for several promotions including Stampede Wrestling, New Japan Pro-Wrestling (NJPW), World Championship Wrestling (WCW), and the World Wrestling Federation (WWF). He received most of his success in the WWF, where he wrestled under both his own name and the ring name The Blue Blazer. He was born on May, 7 1965 at Calgary , Alberta , Canada and died on May, 23 1999 aged 34 at Kansas city, Missouri , United States he had a wife called Martha Hart with two(2) children he weighed 102kg and was 5.10 ft tall
May the souls of the deceased rest in perfect peace.
Content created and supplied by: Legit-info (via Opera News )