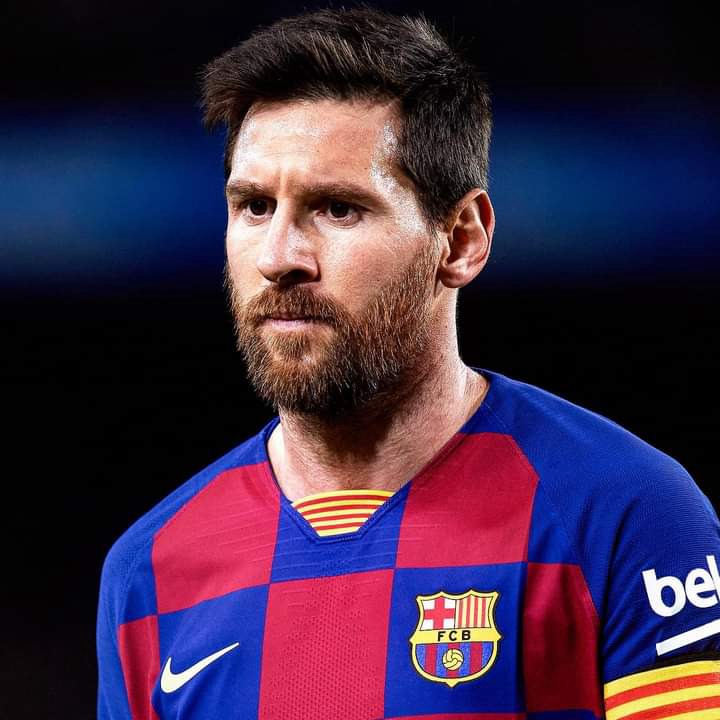 He lost in a champions league semifinals 2 legged games in an aggregate scoreline of 7:0 to Bayern Munich. 
He lost at the same stage to the same team in a single leg game by 8:2.
Liverpool eliminated him at the same stage by beating him 4:0 in a 2nd leg match.
Stood at his home grounds, scored a first penalty (very soft penalty) goal against a PSG side without their Neymar. Mbappe scored hatrick afterwards to make Barcelona lose by 1:4. (4 goals for PSG without a penalty).
Messi obviously went hiding after converting the penalty. 
Yet some non aficionados of the game would tag him as the "Greatest of All Time". Whaaaaaat?
Meanwhile, Ronaldo would not receive these nonesense from any club. Ronaldo alone given a goalkeeper can't be beaten by any team in the champions league semifinals by a 7:0 aggregate or 8:2 final scoreline or 4:0.
This same Ronaldo has won champions league trophies more than Messi.  
Scored more champions league goals than Messi. 
Has more champions league assists than Messi. 
Has emerged the most champions league top scorer and the most continuous. 
Messi is the best ever footballer to play for FC Barcelona. That's very true and non debatable. Has broken all the records in that small club and has set his own ones there.
Note: Ronaldo entered the biggest club in the world with the greatest histories in football (Real Madrid). He broke all the records in there and set his own. 
He's currently Madrid's all time top scorer. 
He lead to the winning of a treble back to back to back winning of champions league at Madrid. Something Messi can never ever do for any football club. Not even in his PS5 game. 
Just respect and give credit where it is due.  
CR7 far far better than Messi.
Content created and supplied by: Tastenews (via Opera News )