It's a beautiful brand new day and today we'll be looking at some transfer news coming from Barcelona's camp. Before I begin kindly hit the follow up button to be able to get all my posts.
Shocking news for fans as Raiola(Haaland's agent) and Haaland's dad went to Barcelona. They met Barca's directors to talk about an eventual transfer. Sport claims Haaland is Laporta's absolute priority. News that has delighted FC Barcelona fans. But there is one thing. The fans shouldn't get too excited because this meeting doesn't mean a transfer is guaranteed. Raiola and Aif- Inge Haaland went to Madrid right after. The emotional rollercoaster is hard for Barca fans. They thought they landed a deal ahead of Madrid on Thursday. In the end, Raiola just paid a visit to the interested clubs.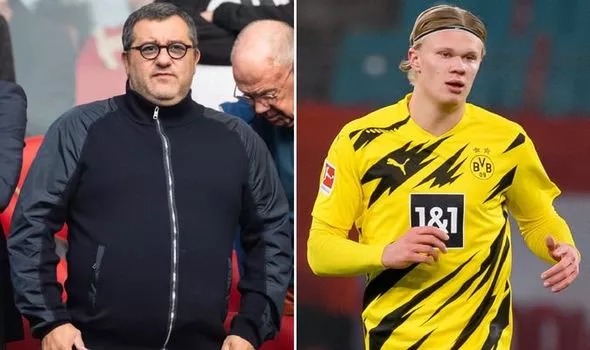 Raiola is using club's interest in his player to his advantage. This kind of public appearance puts clubs in a delicate position. They are forced to outbid each other to not get surpassed. Raiola knows the transfer market, he's upping the bids. He's one of the best agents in the football world. In 2016, he infuriated Borrusia Dortmund with Mkhitaryan deal. The player wanted to join Manchester United but Dortmund didn't agree. But Raiola had planned everything by including clauses in his contract. In case of a transfer, he was to receive $12M in transfer fees. If the player agreed and the team refused, Raiola pocketed 20%. The player ended up joining United.
Raiola knows Haaland is a gold mine for him and he's willing to drive Dortmund's directors again. He'll do anything to get the best contract for his player and himself and to ensure a Commission whether there is transfer or not.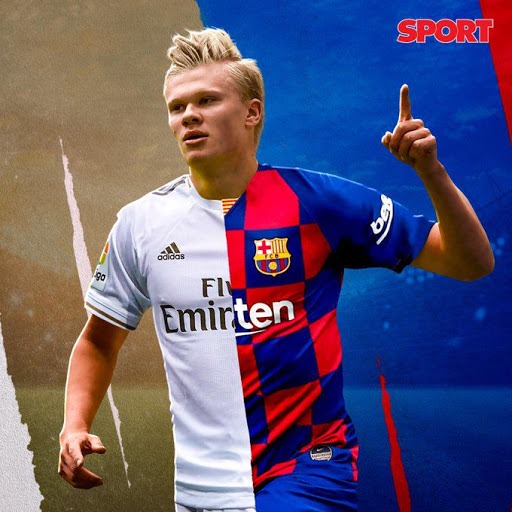 But Joan Laporta is also a negotiating specialist and Barca fans are confident in their president for this deal. The Barca- Real duel for Haaland seem to be in full swing. It remains to be seen if Laporta or Perez will win. The bad news for Barcelona is that, after the Bartomeu case, the club is bankrupt.
Content created and supplied by: Brownyyy (via Opera News )