Cristiano Ronaldo is one of the biggest footballers on the planet (just don't tell Lionel Messi we said that). CR7 is known for his versatility as an attacking player and his ridiculous speed, as well as those epic scissor kicks and fancy footwork. Ronaldo has won league titles in several countries – he came to prominence as an attacking winger at Manchester United (where he won the Premier League), before moving to Real Madrid and winning just about everything.
which shows just how talented he really is. Ronaldo currently plays for Juventus, who look set to win the Serie A at the end of the season. In the article below, we've put together 10 fascinating facts about Ronaldo, who is arguably just as interesting off the pitch as he is on it.
5. His childhood nickname was 'cry baby'.
Considering the fact that Ronaldo isn't averse to a bit of diving now and then, opposing fans will probably have a good laugh at this one! Apparently CR7's childhood nickname was 'crybaby' when he was little, because he used to burst into tears if he didn't get what he wanted.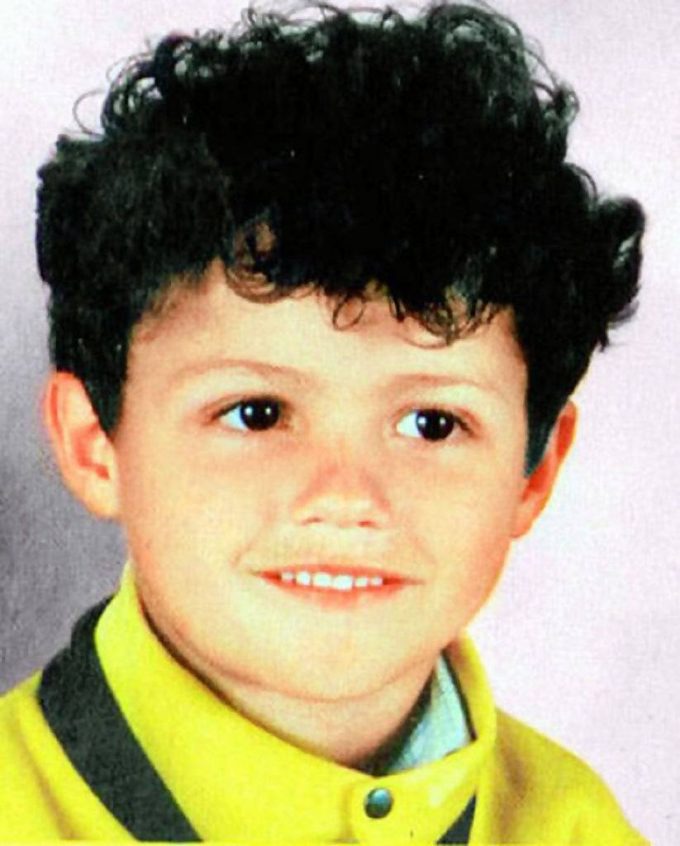 4. He is a committed blood donor, which might explain his lack of tattoos
Ever since David Beckham's rise to fame, it seems to be a bit of a trend amongst footballers today to cover your entire body in ink. However, Ronaldo has noticeably shunned this trait and doesn't have a single tattoo on his body.
This might be to do with the fact that he is a committed blood donor. The Red Cross stipulates that you can't give blood for at least four months after getting an inking, which would leave Ronaldo with large periods of time in between blood donation.
3. He's actually named after Ronald Reagan
'Ronaldo Reagan' doesn't have quite the same ring to it as Cristiano Ronaldo, but if Ronaldo's dad had his way that might have been the name of football's biggest star! Instead José Dinis Aveiro, Ronaldo's father, had to settle for 'Ronaldo' as a way to honour Ronald Reagan, who had been José's favourite actor before becoming President of the United States.
2. He jumps five times faster than a cheetah
OK, this sounds far-fetched – but scientific studies have been carried out on Ronaldo's ridiculous speed, and one bit of research actually showed that the Juventus star can jump five times faster than a cheetah. Apparently he's also much better at jumping than the average NBA player, which would explain how he manages to do all those ridiculous scissor kicks.
Ronaldo has had to work hard to gain all of that speed though. When he was a teenager, Ronaldo would put heavy weights on his feet and run in them during training sessions. He believed that once he took them off, he would be able to run much faster than the average person – and it seems to have worked out for him! During an average football season for Ronaldo, he's estimated to sprint 900 times more than an Olympic sprinter does in training.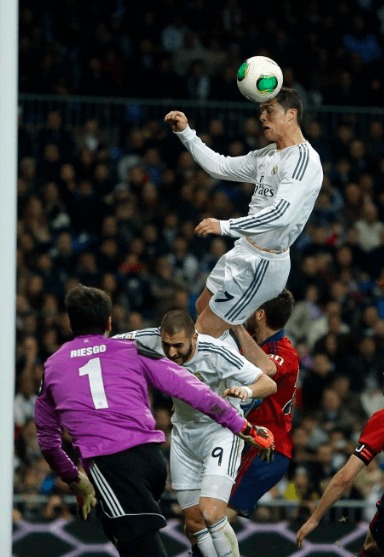 1. Ronaldo's boyhood friend Albert Fantrau sacrificed his own place at football academy for Ronaldo
This is a pretty amazing story of friendship! Ronald was best friends with his team mate Albert Fantrau. Their coach told them that whoever got the most goals in a particular game would win a scholarship to Lisbon's prestigious footballing academy.
Fantrau and Ronaldo were neck-and-neck on goals when Fantrau had the chance to score. Instead he passed the ball to Ronaldo and passed up the opportunity of a lifetime. He later explained that he did this because he knew that Ronaldo was a better footballer. Ronaldo has never forgotten this sacrifice, and once gifted Fantrau a house, a card and money as a thank you.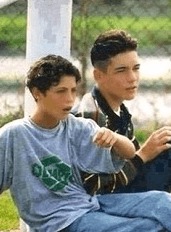 Content created and supplied by: Benjirowell86 (via Opera News )