Dear reader, I promise to feed you with mind blowing and thrilling articles. Kindly click the follow button for more updates.
Nowadays, many things beyond human expectations do happen. The young generation has turned this world into something else as they do all sorts of immorality just to get fame and money.
Recently, a young lady at her early twenties has taken to her Twitter handle to share a mind blowing story about how her biological father caught her learning how to twerk, but instead of beating her as a parent, he joined her in the dance. See photos,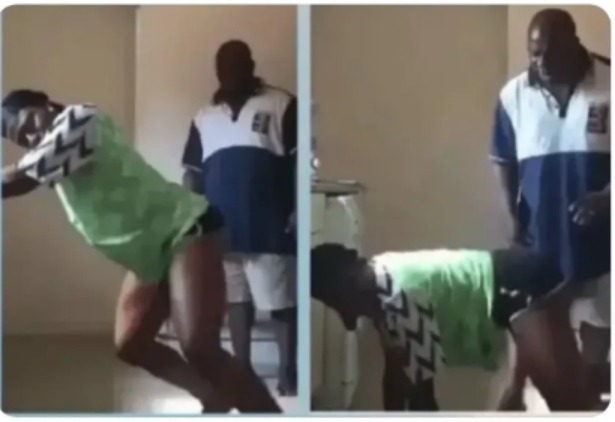 The lady was so shocked at that point but continuing twerking along with his father out of fear. She further narrated that her father shocked her to the bone by the reaction because he is very strict when it comes to disciplining his children but he did otherwise that day.
Now over to you, do you think it's right for her to continue twerking with his dad? Say your thought in the comment box and don't forget to like and follow me for more updates.
Content created and supplied by: gh.studio.opera.com (via Opera News )