Sergio Ramos scored his 100th career goals. For a defender, Sergio Ramos' goalscoring record is phenomenal but there are other defenders with more goals. Lets have a look at all of them.
The Real Madrid captain bagged the 100th goal of his career by scoring against Leganes in Wednesday's Copa del Rey meeting at the Estadio Santiago Bernabeu. Of the century, 80 have come for Real Madrid, three for Sevilla and 17 for Spain, making him the European centre-back with the most international goals.
To mark his 100th goal, Ramos converted a penalty, as he has done on many occasions. He then celebrated with a gesture that recognised the milestone. His first came on September 16, 2004, when he netted for Sevilla.
Right now, Sergio Ramos is among the foremost figures when speaking about the goal-scoring defenders, but he is not even among the top 10 of the highest of all time. Who are, then? Lets find out.
RONALD KOEMAN (253 GOALS)
He is the ultimate goal-scoring defender of all time. The former Holland international was regularly used as a sweeper and thus afforded license to get forward, while he also took penalties and free-kicks for many of his clubs.
Koeman once scored 26 goals in a season for PSV, before finding the net 19 times for Barcelona in both 1989/90 and 1993/94. His most important effort for the Blaugrana came in 1991/92, when the Dutchman's 112th-minute free-kick won the Catalans their first ever European Cup against Sampdoria.
In a career that saw him win many trophies, he contributed by scoring a record 253 goals, making him the highest scoring defender of all time.
And it seems unlikely that anyone can ever break the bar set by him.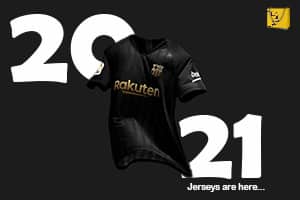 DANIEL PASSARELLA (175 GOALS)
If either Diego Maradona or Lionel Messi is the greatest attacking player Argentina have ever produced, there's no doubt that Passarella is the South American nation's foremost defender.
They say that short players are not supposed to make good defenders, but Daniel Passarella breaks that convention into a million pieces. Despite being 5'8", he had an astounding ability to score from headers. He was the perfect epitome of a defender: good tackler, intelligent, and a leader at the back.
It was under captaincy of the ex-River Plate and Fiorentina centre-back that Argentina won the 1978 World Cup.
He scored a mammoth 175 goals in his glorious career.
FERNANDO HIERRO (163 GOALS)
While Iker Casillas might have been Spain's most successful captain, Fernando Hierro was certainly its grittiest one. His determination and courage made him revered among the fan base of even rival Barcelona and, to this day, Madrid couldn't find a true replacement for their former captain.
It was not only his leadership or defensive skills that made him a fort at the back, but it was his ability to score from nowhere as he was a great header of the ball and was the primary spot-kick and free-kick taker at the club.
In his radiant career, he scored 163 goals to become Spain's best ever goal-scoring defender.
LAURENT BLANC (153 GOALS)
Eric Cantona, Roger Milla and Olivier Giroud all played for Montpellier, but Blanc is the club's all-time leading scorer after netting 80 times in 263 games between 1983 and 1991. He came through as an attacking midfielder in his early days and many of his goals came from the penalty spot, but he also took the odd free-kick – including a brilliant curler in Montpellier's 1990 Coupe de France triumph over RC Paris.
Blanc's most memorable open-play effort was the golden goal which sent France through to the last eight of the 1998 World Cup at the expense of Paraguay.
GRAHAM ALEXANDER (130 GOALS)
Despite being occasionally deployed in defensive midfield at various clubs throughout his career, Alexander was a right-back by trade. The former Scottish right-back played for numerous clubs like Scunthorpe United, Burnley, Luton Town and Preston North End. The fact that he was the first spot-kick taker for the teams he played for meant that he could score a lot of goals. He has 40 international caps for Scotland as well but he never got on the scoresheet for his countr
Content created and supplied by: Bordexa (via Opera News )