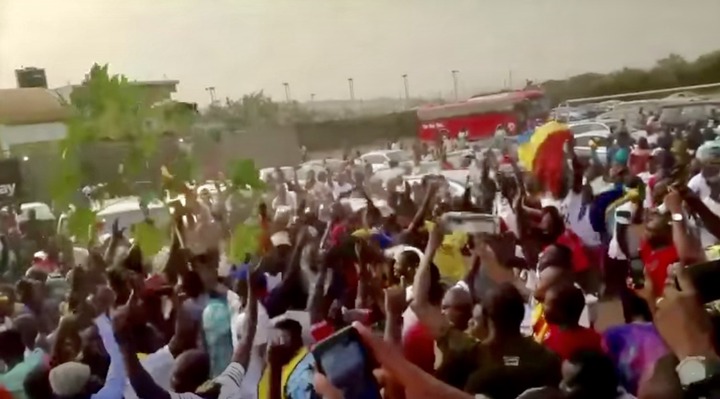 The anthem of Accra Hearts of Oak is arguably the most moving, simple and yet melodious tune when it comes to football club anthems in Ghana. Growing up, it was one of the songs I quickly picked up because the neighborhood had a lot of 'Hearts' fans. Any child even today can easily sing along. Because it has a nice melody, singing it is no doubt enjoyable. People who are not 'Hearts' fans, like me, readily admit that the tune is a really nice one.
However, something about the song had always kept me thinking. As my comprehension of the English language increased, I got to realize that whenever people sang the song, I could not wrap my head around it. It was not understandable. This is how we heard people sing it, of course and we followed:
Arose,Arose,Arose
Be quiet and don't be silly
We are the famous Hearts of Oak
We never say die.
The first two lines had always bothered me. This is because, the first line had its own grammatical challenges, 'Arose' did not sound good to the ear.
Then there is the second line which has, "be quiet and don't be silly". That line in terms of the sentiments it expressed did not tie into the song as a whole. What relationship did being "quiet" have with being "silly"? But then, since everyone else was singing it like that, including the 'big men', everyone else followed, throwing comprehension out of the window.
What then is the correct way of singing the famous 'Arose' song? Well here you go
Our ROOTS,Our ROOTS, ARE OLD
Be quiet and don't be SEEN
We are the famous Hearts of Oak
We never say die.
This surely drives the point home compared to what we have been singing all along. I hope you enjoyed. And Oh, I am a Kotoko fan.
Content created and supplied by: Fruit4taught (via Opera News )