Before you proceed with this article kindly follow me by clicking on the follow option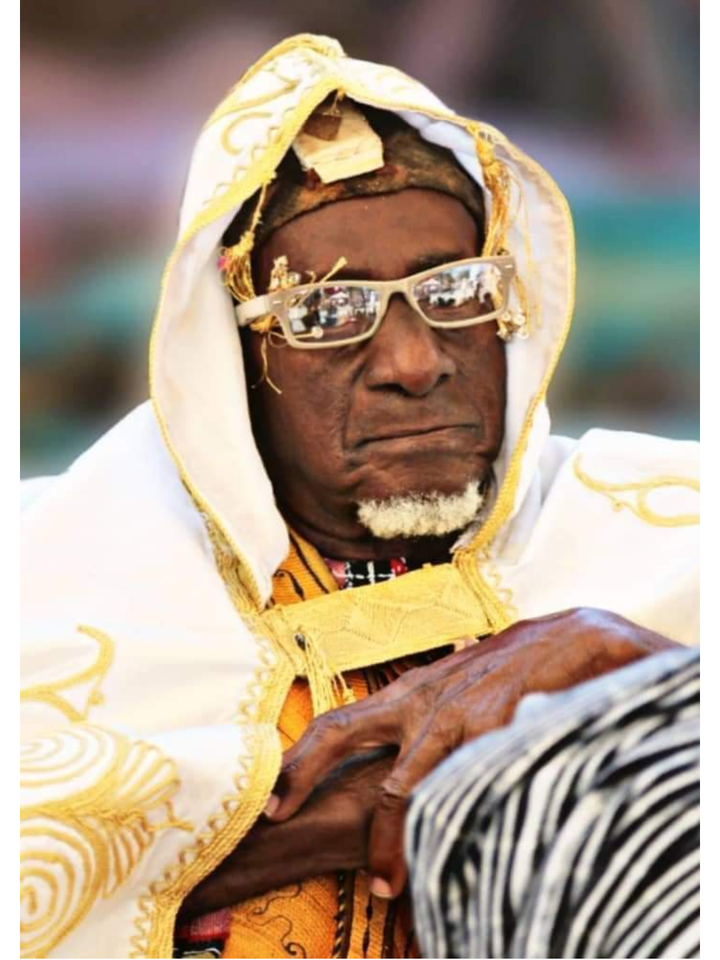 "Why is the Paramount Chief of Gonja Kingdom called "Yagbonwura" and what is the meaning of the word "Yagbonwura? "
The above question was asked by our able PRO of the Gonjaland Youth Association on a WhatsApp platform dubbed the Gonjaland Youth Association. I gave this response below and upon request by some people, I feel obliged to share it here.
MY TAKE ON THE ORIGIN OF THE YAGBON TITLE
To understand the etymology of the Title Yagbonwura, one needs to understand the history, origin and social organisation of the Gonjas prior to our present day settlements.
It has been erroneously held by many that, Sumaila Ndewura Jakpa is the founder of Ngbanye or Gonjas( another mistaken identity anyway).
While it is undisputable that he is the iconic leader of the Ngbanye who expanded the state into a kingdom, with which every conceivable title or part of Gonja wants to link up with him, truth must be told that, not every one is linked up directly from his loins.
Some of the traditional areas pre-existed his reign and were tied to his parents and grand parents while others are indigenous people who have been assimilated into the kingdom.
By assimilation, it was the original band of marauding or invading Ngbanye who though were small in number, but were very powerful.
Like magnets, they picked up some ethnic groups and tribes who were also accommodating to them and subjugated very stubborn indigenous people through various means, some by shear tactical diplomacy, others by War Propaganda, others through straight fight and others through mutual treaties of friendship.
Some also run into the shield of the powerful invading warriors for protection against other powerful states who were terrorising them using brute force.
It must be noted that the Ngbanye (Gonja) strategy was not to slain the indigenous group and destroy their culture and political organisation but to subdue them into submission and loyalty to a superior force.
That is why the identity, language, culture, social and political organisation of many indigenous people are still intact in Gonja.
An elder correctly described Gonja as an akin to elephant meat. You get varied strands of muscles some of which looks like they are not coming from the same animal but yet they are. You know that the elephant is said to have every animals meat in the jungle in Ngbanyeto.
This cosmopolis of Gonja made the small group of the Ngbanye ( Gonjas) to loose a greater part of its native culture and language and adopted the predominant guan peoples language.
However, you can still find some traces of key words and expressions which still bind us to our ancient origins and I shall comment on that in a jiffy.
We must know that the Title Yagbon or Yagbonwura was not the highest in Gonja. It was a Prime Ministerial title hence the appellation Jirra( a similitude to a wooden long needle-like instrument used to roof the thatch houses by passing a rope through the eye of it and which is used to piece the grasses or thatch with fibre ropes or climbing material ropes like Chaka or gbata together.
This simple instrument is referred to as kapanjira in Ngbanyeto). This simple roofing instrument is visible through the thatch when it pierces the roof members hence its similitude to the Yagbonwura who stand tall or pierces through his colleagues in council hence this appellation.
The Highest Title was BUR a presidential kind of title who was revered to be the ceremonial Leader or Godfather of Gonja just like a President with a Prime Minister and he goes with certain obligation and responsibilities for his Imperial upkeep.
The Yagbon was really given to someone who had the energy and strength to go into battle and when a Yagbonwura becomes weak as a result of age or sickness, unlike other customs who would find ways of killing him, he was elevated to the Burwura and kept indoors or just confined to the Palace with a large retinue of Royal servants and commanders while the agile Yagbonwura goes into battle for more conquest or for defence.
The Bur Title was abandoned when the Gonja State became weak and could not sustained the huge expense towards the upkeep of the Bur-wura especially when Kegbanye( Gonjaland) fell into a confederacy with the confederate units no more supporting the Centre.
And Of course difficulty in communication played a huge part as it is said that, the Burwura does not wear the same cloth or material twice.
Everyday he has to be changed and the Nsuwo who do the changes takes what he wore the previous day. Everyday, a Burwura must eat fresh meat and fish from a freshly slaughtered cow or Game.
This and many more made it very expensive to maintain and unattractive to a would be Yagbonwura to ascend to, coupled with the relative stability of the Gonja State against attacks by other neighbours.
Also, the non interest in Wars of Expansion for the conquered territory was even becoming unwieldy to handle stretching from present Day parts of Cote D' Ivoire to parts of present day Togo.
The title Bur is still used by the Wolof people of Senegal. You know the Wolof are a part of the Mande group of people and a study of their social organisation bears striking semblance to that of Gonja.
Their Sakpares are the Segé title holders. Bur even in Wolof means a King. Is it therefore not surprising that our Kings were called Bur or Bur-wuras?
NOW YAGBON
The information I am told is that the word YAGBON is from the key words Kiya Gbon literally meaning the BIG LEG in reference to the Larger part of the Ngbanye Army Consisting of an Infantry unit and a Calvary( those on horse back).
That it was Sumaila's father Lanta who told him to take command of the Larger Army( Kiyagbon) with his blessings to expand the territory when he Bur Lanta became old and weak.
We are told that he had other siblings, men and women some of them older than Sumaila but Sumaila was more respected and exuded more courage and determination.
The other elder brothers were not also too happy but they also took hold of a small Band of army and continued their wars of expansion but in different directions. Some of these narrations are found in the Nkuntikuri/ Nbotokurbi ( Gonja drums).
I must acknowledged that our Legendary Yagbonwura Timu made an attempt to even document some aspects of the Gonja Drums in the drum language. The drum language is heavily coded in Gonja you know and not understood by a lighter ear or untrained mind.
So in Summary, the title Kiyagbong is a command title for the Commander leading the Largest Battalion of the Ngbanye Army.
It gained its prominence after the death of Sumaila who acquired other appellatory title such as Dzingoro( leveller or pusher of the mountains or Hill) Ndewura ( owner of towns) and Ji n3 Akpa( Jakpa for short meaning eat or dine with spears).
Thank you for reading my article just complete this by liking and commenting on it below
Content created and supplied by: jjlobationisamaestro (via Opera News )