Kofi Nahaje Sarkodie-Mensah, born August 14, 1981 (Age 39 years) is a Ghanaian-American professional wrestler currently signed to WWE, where he performs on the Raw brand under the ring name Kofi Kingston. He is one-half of the Raw Tag Team Champions alongside Xavier Woods in his sixth reign.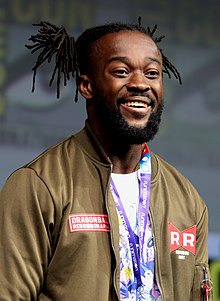 Kofi Nahaje Sarkodie-Mensah was born in Kumasi, Ashanti on August 14, 1981 from Kwasi and Elizabeth Sarkodie-Mensah. He had a brother, Kwame, and a sister, Nana Akua. He moved with his family to the United States and eventually settled in the greater Boston area, where he graduated from Winchester High School in Winchester, Massachusetts and then Boston College.
After graduating from Boston College, he decided to pursue a professional wrestling career, and began performing on the New England independent circuit as a Jamaican wrestler by the name of Kofi Nahaje Kingston. After signing a developmental deal with WWE in 2006, he shortened his ring name to Kofi Kingston. Kingston debuted in WWE in 2008 using the same Jamaican character as he did on the independent circuit. In late 2009, he stopped being billed from Jamaica and dropped the accent, although he kept his ring name. He then started being billed from his home country of Ghana.
From 2009–2013, Kingston became a four-time Intercontinental Champion and a three-time United States Champion. In 2014, he formed The New Day with Big E and Xavier Woods. The trio went on to break the record for the longest Tag Team Championship reign in WWE history when they held the WWE Raw Tag Team Championship from August 2015 to December 2016, while defending the titles under the Freebird rule. All totaled, Kingston is a 14-time Tag Team Champion in WWE. In April 2019, Kingston defeated Daniel Bryan at WrestleMania 35 to win the WWE Championship, giving him 21 total championships in WWE.
Kingston was the first fully-black and only the second African-American to win WWE's original world championship, the WWE Championship (after The Rock in 1998), and sixth overall black world champion in WWE history (after Rock, Booker T, Bobby Lashley, Mark Henry and Ezekiel Jackson) . Out of those other five, however, he is the only one that was originally born in Africa, making him the only African-born world champion in WWE history. His WWE Championship win also made him WWE's 30th Triple Crown Champion and 20th overall Grand Slam Champion (13th under the current format). In addition, Kingston himself holds the singular record for most days spent as a Tag Team Champion within WWE and is also known for innovative ways of suspending his elimination from Royal Rumble and battle royal matches. With the exception of a few months spent as a villain in 2015 with The New Day, Kingston has been a heroic character for almost the entirety of his WWE career.
The New Day's Kofi Kingston is powered by positivity, and he's used it to catapult himself to new heights, including the WWE Championship.
Since bursting on the WWE scene in 2007, Kingston has established himself as one of WWE's premier high-flyers. That, paired with his upbeat attitude, made him a perennial favorite of the WWE Universe as he racked up Intercontinental, United States and Tag Team Championships. Kingston also cemented his place in WWE history with a series of daredevil moments where he saved himself from elimination in several Royal Rumble Matches.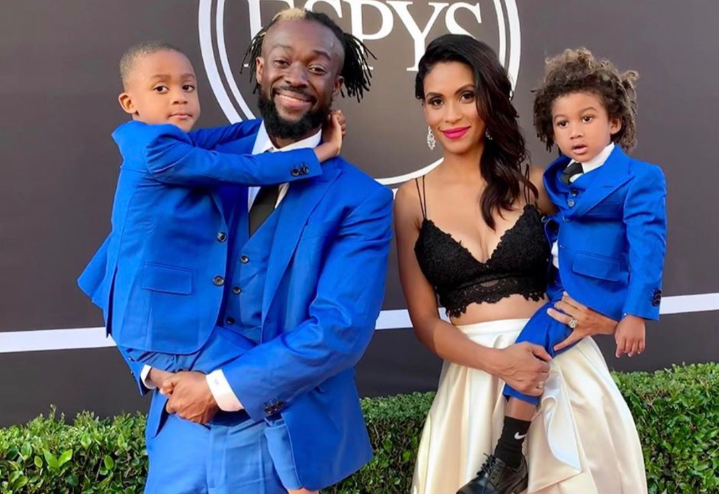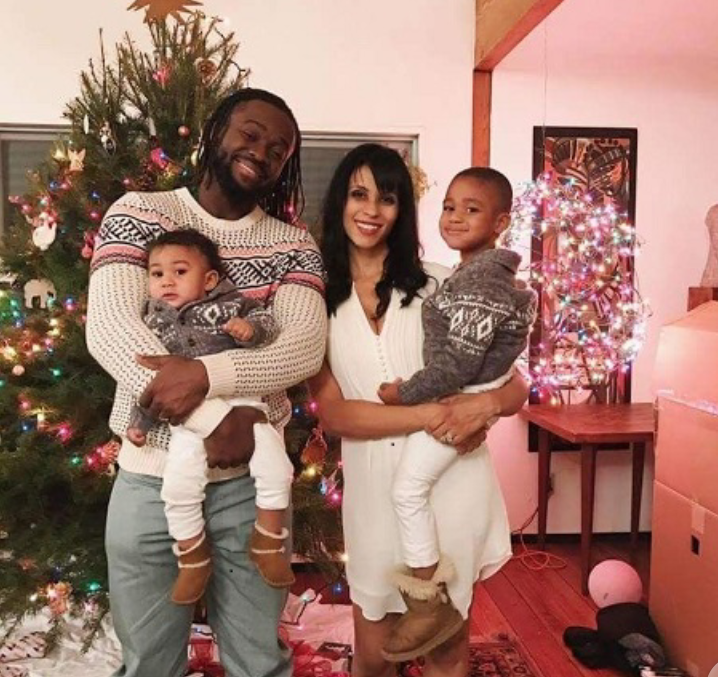 Sarkodie-Mensah has been married since 2010 to Kori Campfield, with whom he has two sons: Khi, born in 2013, and Orion, born in April 2016. Sarkodie-Mensah has tattoos of Ghanaian Adinkra symbols along his spine.
Content created and supplied by: YoungDapper (via Opera News )