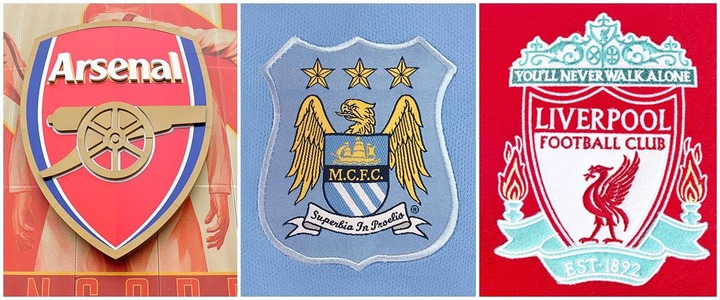 Football is not just a game, it's a religion. A religion that is practised by millions around the world, on-the-field, as well as off it. Fans idolise their footballing icons earnestly and there is a whole lot of melancholy when it comes to supporting their favourite team.
With football madness spreading around the world, the fandoms have only increased, which in turn has elevated the value of football teams.
The AskMen team brings you the top 10 richest football clubs in the world.
10) TOTTENHAM HOTSPURS ($1.38 BN)
Tottenham Hotspurs from England comes in at number 10. It is, without a doubt, one of the most followed football teams in the world. Considering their incredible rise, they were not placed in the top 10 rankings in 2015. Now they have knocked out AC Milan from this list, and have moved up from #13 to #10. Only time will tell if they can maintain this position.
9) JUVENTUS ($1.76 BN)
Reigning champions of Italy, Juventus, comes in at number 9. Juventus has made an incredible rise in terms of their value. In 2015, they were placed at number 9 as well, but they have made some marquee player signings and have shown no signs of doubt that they are still considered one of the richest football clubs in the world.
8) LIVERPOOL ($2.10 BN)
Liverpool from England comes in at number 8. Liverpool have routinely been placed at number 8 for a while now. Not a lot of change in value or revenue, let's hope their new manager Jurgen Klopp can pull off some magic and help them land the Premier League title.
7) CHELSEA ($2.26 BN)
Chelsea from England comes in at number 7. Chelsea was displaced by one rank from the rankings. They did not enjoy a good season in 2015 and could not manage to qualify for the Champions League in 2016. Chelsea also saw a drop in revenue, which saw them displaced. Nevertheless, it is still one of the richest FCs in the world.
6) MANCHESTER CITY ($2.61 BN)
Manchester City comes in at number 6. Manchester City's showing no sign of slowing down after appointing one of the most sought after managers in the world, Pep Guardiola. Spending over $200 million on players this season, they are considered as title favourites in England.
5) ARSENAL ($2.74 BN)
Arsenal (the Gunners) comes in at number 5. Arsenal has significantly improved in terms of their value and revenue generation. From number 7 in 2015 to number 5 in 2016, they have made an incredible leap in ranking.
4) BAYERN MUNICH ($3.64 BN)
Bayern Munich from Germany comes in at number 4. Bayern have been considered as one of the strongest football teams in the world for quite sometime now. Bayern Munich will definitely require a new trophy cabinet for the coming season as they have added some bolstering caliber players to their already scary squad. Bayern Munich are the team to lookout for this year.
3) MANCHESTER UNITED ($4.51 BN)
Manchester United comes in at number 3. Considered as one of the most followed football teams in the world with massive revenue generation. Jose Mourinho being appointed as their new manager made a record breaking signing of Paul Pogba for an enormous $116 million. Man U unfortunately hasn't been able to qualify for Champions League this year. Let's hope Mourinho can pull off a miracle and lead them to the title.
2) BARCELONA ($4.82 BN)
Barcelona from Spain comes in at number 2. Barca is maintaining firmness at the number 2 position. Without doubt, Barca has one of the most robust football squads in the world. They have billions of fans around the world with the most marketable athletes to grace the sport. It isn't surprising to see them placed at number 2.
1) REAL MADRID ($4.95 BN)
Real Madrid comes in at number 1. Real Madrid has always been on top of the charts and continues to dominate. Not only is Real Madrid one of the strongest teams in the world, but they are the richest as well. Fans worship Real Madrid and who can ever forget star player Ronaldo!
Content created and supplied by: mightysagacious (via Opera News )