A Ghana premier league side transport players by Timber truck. Ghana premiere league team took their players to training by timber truck. From the footages you could see the coach in the front seat and the players at the back holding their playing kits.
From reports ,just last year 6players died because of the same mode of transport such as the timber truck and sometimes aboboyaaa. We all taught Ghana premiere league has now Progress and for that matter things like this should never have happen. This is very sad and it tarnishes the image of the Ghana premiere league.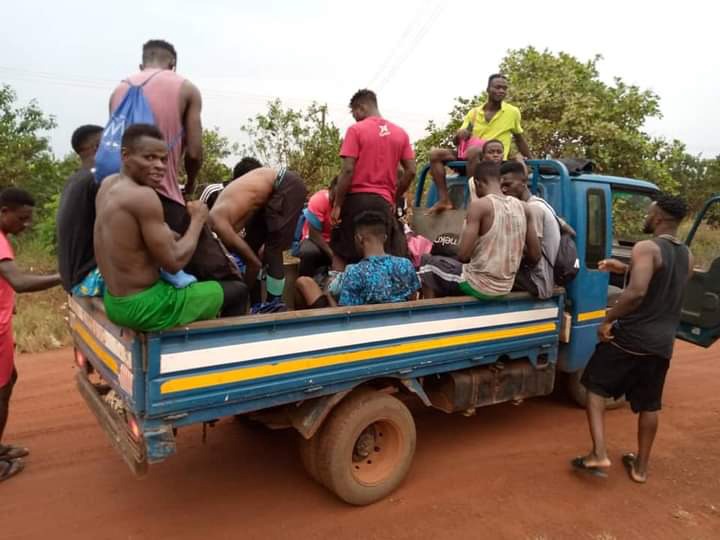 It is sad that a whole premiere league team do not have even a single bus to transport players in and out. Players always complain of bad treatment but it seems the owners and the teams' management are not doing their best enough to provide good treatment to these players. One of the main reason Ghanaian players always want to travel abroad.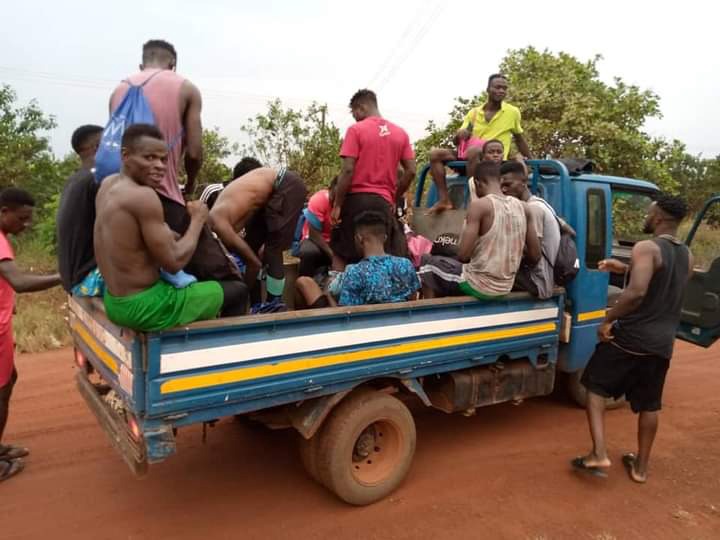 In the foreign countries things like this will never happen ,players are given their incentives and are transported by bus even sometimes by aeroplanes for matches. Players in abroad are treated very well that is why every Ghanaian player hope is travel to abroad and play. The Ghana premiere league president and the board should make sure things like this do not exist In our lower divisions not talk of premiere league.
Content created and supplied by: Abrante3gyimah (via Opera News )