The young chap came in with a lot of promise but now can seen him on the bench waiting for playing time. Ayi was heavily tipped to become Hearts of Oak first-choice goalkeeper when he joined from WAFA SC in 2018. The 22-year-old kept his position as the side's number one until Richard Attah joined as a free-agent from Elmina Sharks last year. He has played second fiddle to Attah since the 3-0 defeat against Medeama SC on matchday 2 of the suspended Ghana Premier League campaign. In an interview with Wontumi Radio, Ayi dismissed suggestion that he is in competition with Attah at the club.
"I don't think am competing with anyone at Hearts of Oak, although I've been on the bench since the arrival of Atta, he was playing week in week out before the league was halted but that is not a problem," Ayi said on Wontumi Radio. Attah earned his debut call-up to the senior national of Ghana for the 2021 Africa Cup of Nations double-header qualifiers against Sudan which was postponed due to the coronavirus pandemic.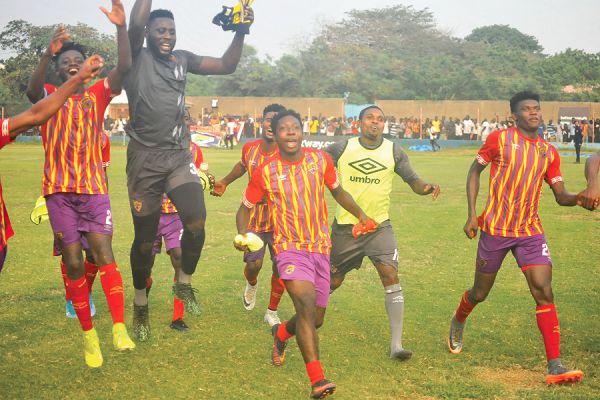 Ayi believes Accra Hearts of Oak was the perfect place for him to shine sealed the deal. "I'm feeling great," Ayi told kickgh.com after sealing the deal with the Accra club. "I'm at an unbelievable club and I can't wait to start. I think Hearts is a great club for me - I think they can build me into a bigger, stronger player and I can do some nice things here." Not too many will have watched Ayi too closely in recent years though, so exactly how good is he?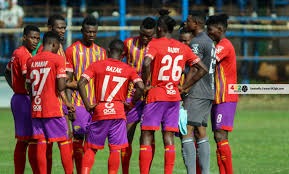 The goal mender has always been faithful and straight on his statement but his decision are always right for him to move forward this time round with the finest goalkeepers' trainer Richard Kingston on their side. The 22 year old believes the club is on the right trajectory after signing several young players in the window in their bid to revive the team that has seen a slump in fortunes in recent years. "It was really great feeling when I signed and ever since I can say the team has improved with Kim Grant. I am young and it was my dream to play for a big team in Ghana before moving abroad and this was done."
Content created and supplied by: Joshmosh99 (via Opera News )