The Government together with GFA has told clubs that only 25% of their supporters can watch live matches at various league centers but Nana Fitz, a Veteran Football Administrator think it's not necessary following recent increment of covid-19 cases.
" The Virus is real and is killing millions of people and I don't understand why government allowed 25% of supporters to go to stadium".
"For me, it will be better for the government and FA to wait until we get little solution about the Virus"
"The Supporters should advice themselves because the Virus is serious."
"They shouldn't compare themselves to the FA Officials because for them,t hey always protect themselves, sit on VVIP and observed social distance when they go to stadium"
He further indicated that "In Ghana, testing of players is different from the European countries, we don't do it regularly as compared to them".
"They also spend huge money when it comes to players safety", He concluded.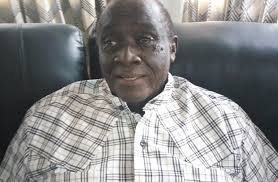 Content created and supplied by: Fasportsgh.com (via Opera News )