28-year old woman buys a brand new sports car for her father 

Kwadwo Boat who is a renowned man at Petrensa, has smiled to his ancestors, when his daughter surprised him with a brand new sports car last night. Mr. Boat is a single father who has done all he could to make sure, his daughter got the best from everything. Mr. Boat got married on 3 July 1990 to Madam Yaa Ampofo, who became Mrs. Boat. The couple who did everything together, was the talk of the Petrensa town, because of the chemistry between them. Mrs. Boat became heavy, and took to bed on 19 May 1992. Mrs. Boat could not see the face of her daughter, before she left to the land of her ancestors, that same day she delivered. This brought a total state of tragedy to Mr. Boat, who never imagined having to raise a daughter by himself. 
He never dreamt of marrying again, because of the undying chemistry he had for his late wife. He made his time in making sure, his daughter who was born without a mother, never felt lonely. She named the daughter Ampofowaa Boat, just to remember her mother Mrs. Yaa Ampofo Boat. Mr. Boat went through hell and heaven, to survive the storm for his daughter. He gave a strong warning to the immediate family, to never make Ampofowaa feel, her mother was no more. Ampofowaa grew up to be fathered and mothered by one man, who never abandoned her in anything. Mr. Boat made sure, he was available anytime his daughter needed him and in so doing, he enrolled her in a school closer to his job. 
Ampofowaa who was not a brilliant student, was punished several times by the father, so she can excel in her grades. Ampofowaa thought her father hated her, because she never went outside to study with anyone. Neither did she ever go out to play, it was always her books and school. She never watched television shows, until it was determined educative by the father. In all this, Mr. Boat was trying to bring a lady out of his daughter, but his daughter saw him to be very strict and oppressive. 
Ampofowaa never liked how her father treated her, but she came to understand, when she won a scholarship in 2010. Ampofowaa won a full paid scholarship, to study Pre Med in the US. She won another presidential scholarship at the Washington and Lee University in 2012, which made her the top student of her class. Her father's strictness in preparing her for the future, was tested when she won the scholarship to the US, and the second scholarship for her academic achievements. She couldn't believe herself, because the courses many saw to be difficult, was what she saw to be normal. 
She had no normal life except books whiles growing up, so it was easy for her to keep her books open always. She excelled in all her studies and won another scholarship to medical school in 2014. Four years at Washington and Lee university with two scholarships, and now, another scholarship to medical school. Ampofowaa graduated as a Neurologist, and was able to secure a job at New York in 2018, but couldn't start until August 2019. Ampofowaa who has worked for less than two years, decide to thank her father for all that he has done. If it wasn't for his strictness, she wouldn't have been at where she is today. The father who sacrificed almost everything including another marriage, to get his daughter to a higher height, got blessed when CEW autos delivered a brand new sports car for him last night. The car which was fully paid by Ampofowaa, is a sports car from the Lexus family. And it is considered as an expensive car. Ampofowaa who refused to give me the sticker price of the car, made me aware, import duties and shopping from New York cost her over $24,000 which is ¢139,445 in Ghana's currency. From online checks, the MVP of the car is around $56,789 which is almost ¢329,948. In total, the estimated cost of the car, and shipping per my checks is, ¢469,393.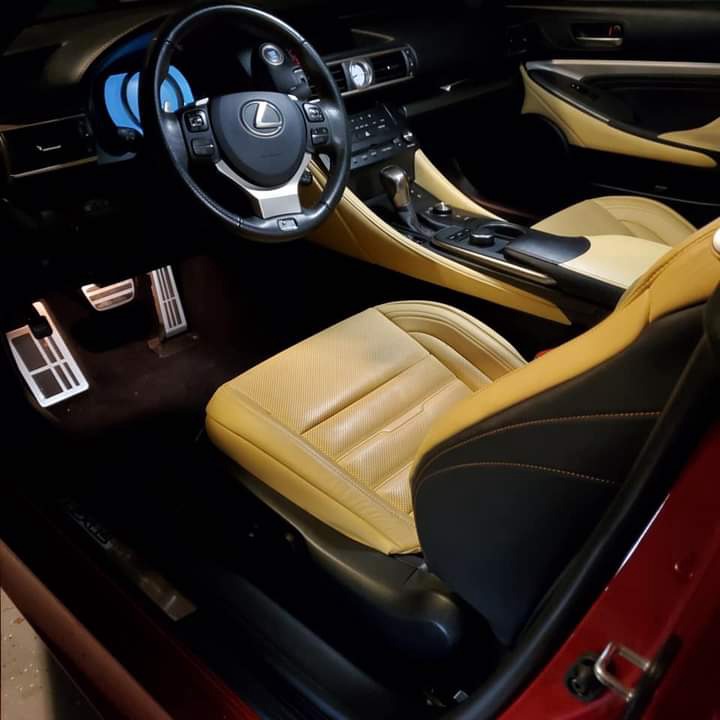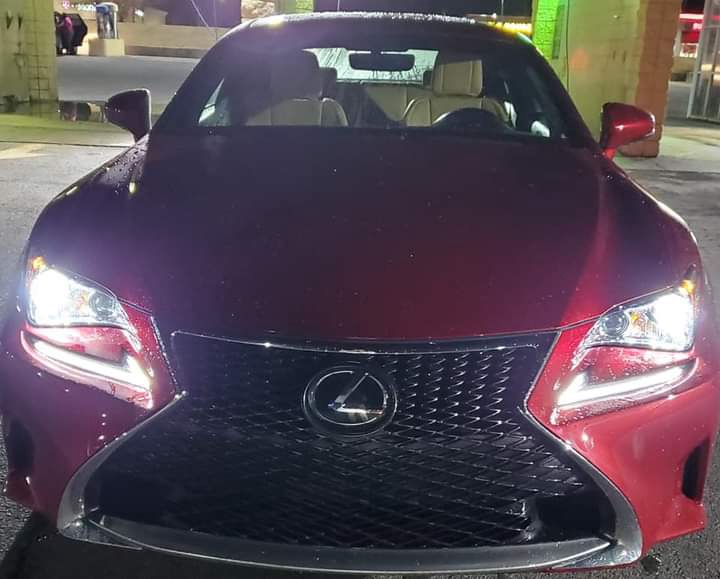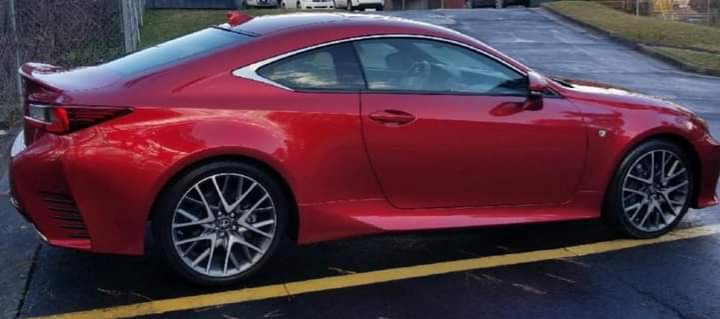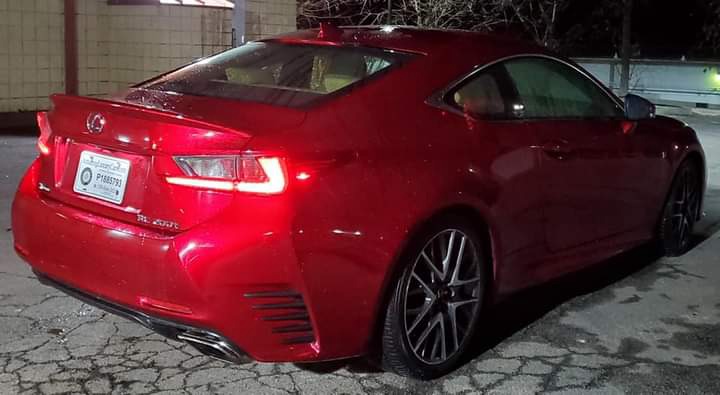 Content created and supplied by: RockyJDJones (via Opera News )