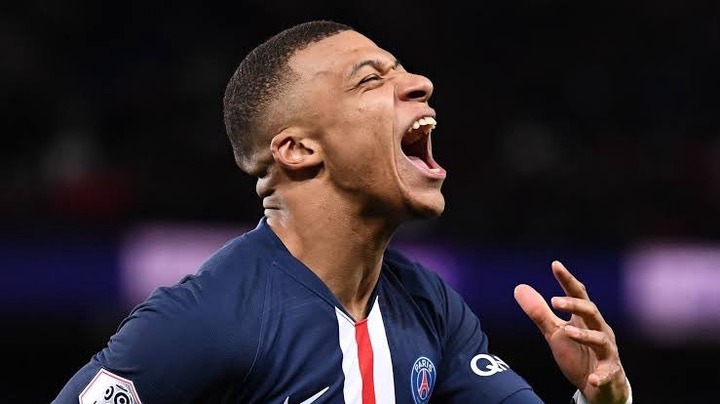 They're out of the way now. Not just the English, Spanish, and Italian teams though they're gone, too. Not since the Gulf War was kicking into gear, Clarence Thomas was being confirmed in the Supreme Court, and Mikhail Gorbachev was resigning as the Soviet Union dissolved around him. Not since any of that have we had a Champions League semi finals without a single representative from any of those countries.
It doesn't quite seem like another life it's some time after history was supposed to end but neither Cristiano Ronaldo or Lionel Messi, the two immovable monoliths of the modern game, have made it this far, either. It's the first time since 2006 back when, I don't know, Ban Ki-moon was taking over the United Nations, Montenegro was declaring independence, and Kylian Mbappe was about to celebrate his eighth birthday.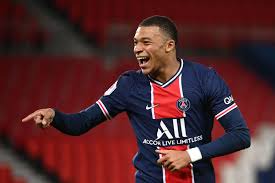 Since 2008, there have been 63,545 games played in the Big Five leagues and the Champions League by players who were 21 or younger at the time. Mbappe has scored 98 non-penalty goals. Second place. Timo Werner, with just 42. Mbappe's added 42 assists, second only to Eden Hazard's 44. Add it all up, and the 21 year old Frenchman has contributed to 140 non-penalty goals in his career thus far. Here's the list of those behind him; Mario Gotze: 77, Eden Hazard: 74, Jadon Sancho: 70, Ousmane Dembele: 69, Dele Alli: 68, Timo Werner: 59, Raheem Sterling: 58, Kai Havertz: 54 and Anthony Martial: 52
Or, you know, pretty much all of the best attacking prospects of the past decade, and Mbappe has lapped all but two of them. OK, sure, but how about you stop picking on people his own age? Since 2008, there are four players across the same selection of leagues with at least 100 games played who have averaged one or more non-penalty goals plus assists per 90 minutes. That list; Lionel Messi: 1.34, Kylian Mbappe: 1.24, Cristiano Ronaldo: 1.09, Luis Suarez: 1.00, Neymar: 0.98, Zlatan Ibrahimovic: 0.96, Gabriel Jesus: 0.92, Robert Lewandowski: 0.89, Karim Benzema: 0.88, Sergio Aguero: 0.85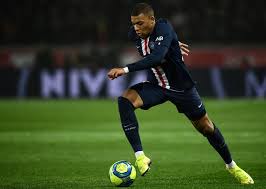 Here's the thing, Mbappe won't be in his prime until after the next World Cup. His early career baseline is most-productive attacker in the modern history of the sport other than the best player in the history of the game. Everything we know about aging curves for players suggests that he's likely only to get better. At 21, Messi averaged 1.11 NPG+A/90 his first season above 1.00 while Ronaldo was at 0.87. Mbappe's career average, which includes games when he was 16 years old that should theoretically water down the production, is significantly above both of theirs. Messi's most productive season came at age 25, when he averaged a freakish 1.84 NPG/90 in 2012-13, while Ronaldo's peak hit at 29, in 14-15 with 1.57.
If this were easy to do, then someone would've already done it. Take a look at the chart from last week's newsletter; when adjusting for quality of opponent, only Messi and Ronaldo have scored more goals per 90 minutes in domestic play over the past decade. Yes, Mbappe also plays for a team with an unheard-of resource advantage over its opponents, but as a 17 year old in 2017-16 he put up 1.32 NPG/90 for Monaco as they made a run to the Champions League finals and unseated Mbappe's future team atop Ligue 1 for the first time since the Qatari take over. And on top of that, his production rate in the Champions League (1.23) is almost identical to his rate in Ligue 1(1.24).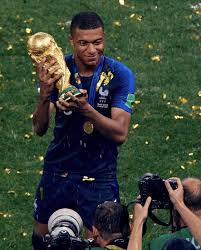 Listen to Xavi or Doug Gottlieb, and they'll tell you one thing, Kylian Mbappe is just fast. And while that's so obviously true to the point where it's almost pointless to say it out loud, speed means nothing without all the other skills -- the feet, the atomic precision, the dynamic understanding and manipulation of space. Mbappe is killer in the open field, but he's just never really gonna get to consistently play against teams that give him that kind of room. Instead, what makes Mbappe so brilliant is how he's still able to use his speed when there's nowhere to run. Against Atalanta, his constant movement stretched a bunkered-in defense just enough to make room for Neymar, and Marquinhos, and, uh, Eric-Maxim Choupo-Moting to flip the score. He's always gliding in and out of various gears, up, down, and across the final third. It creates bubbles for his teammates, and just enough room for himself whether to receive a pass or get a shot off. His real skill isn't running past people; it's finding space in the most cramped area on the field, the opposing penalty area. Since 2008, no player averages more touches in the opponent's box than his 12.42.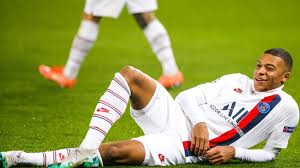 Try to make comparisons, and you'll start to feel like you're floating away from reality. Mbappe already compares favorably to Messi and Ronaldo. The league's best deep threat and the league's best possession receiver (Wes Welker, paired with the league's best quarterback (Tom Brady). Key on Moss, and they'd kill you with Welker, who thrived in space underneath. Key on Welker, and it was game over, over the top to Moss. Mbappe, essentially, is the perfect offense unto himself; he's the deep-threat, the possession fulcrum, and the guy who puts the ball where it ultimately needs to go.
He might also be the perfect star. While Ronaldo and Messi have always, and exhaustingly, been defined in opposition to each other, what they have won, and especially what they haven't won, Mbappe's alone among his contemporaries. He's already won the World Cup. Two more wins in Europe and he'll already have all the trophies you're supposed to collect along the way. If that happens, we might just get a decade of enjoying him for what he already is: one of the greatest soccer players of all time.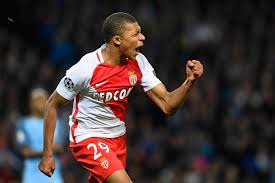 Content created and supplied by: ndwuma (via Opera News )