See why this coach has been sanctioned by the football Association.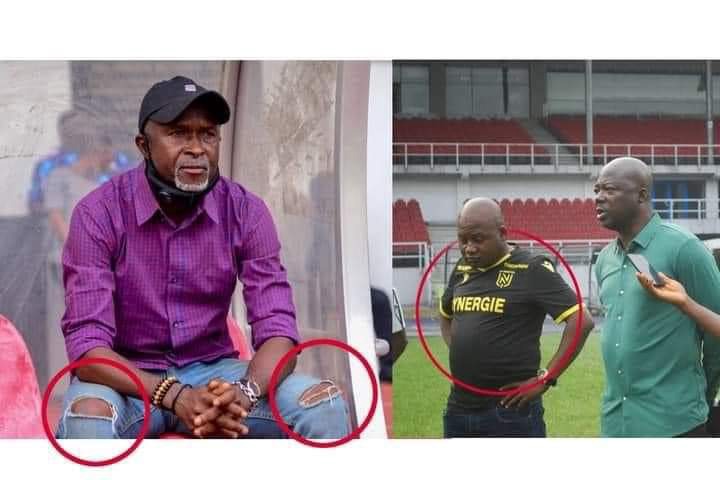 Katsina Utd head coach, Baldwin Bazuaye has been sanctioned for inappropriate dressing by the Nigerian Premier Football League authorities.
His team was up against Enyimba fc in the Nigerian league and he was seen in what we term as "crazy jeans" in the bench.
Can you imagine that? Coaches as well as footballers are seen as role models for the children watching them at home and this level of indiscipline and irresponsibly can not be entertained as pee the words of the Nigerian Football Authorities.
The other coach was also seen wearing a jersey of a foreign club. He has an even difficult case than his fellow in crazy jeans.
This sanction should be a deterrent to those who may want tondo same in the future. His team lost anyway and they are found on the 8th position of the league log with 14 points.
Content created and supplied by: Makavellidhope (via Opera News )